On Saturday, March 30, 2019 Salisbury Academy hosted our 10th annual Bloom gala at the historic North Carolina Transportation Museum. Attendees enjoyed cocktails, dinner, a live auction, and dancing.
Guests will had the opportunity to bid during the live auction on items. The after-auction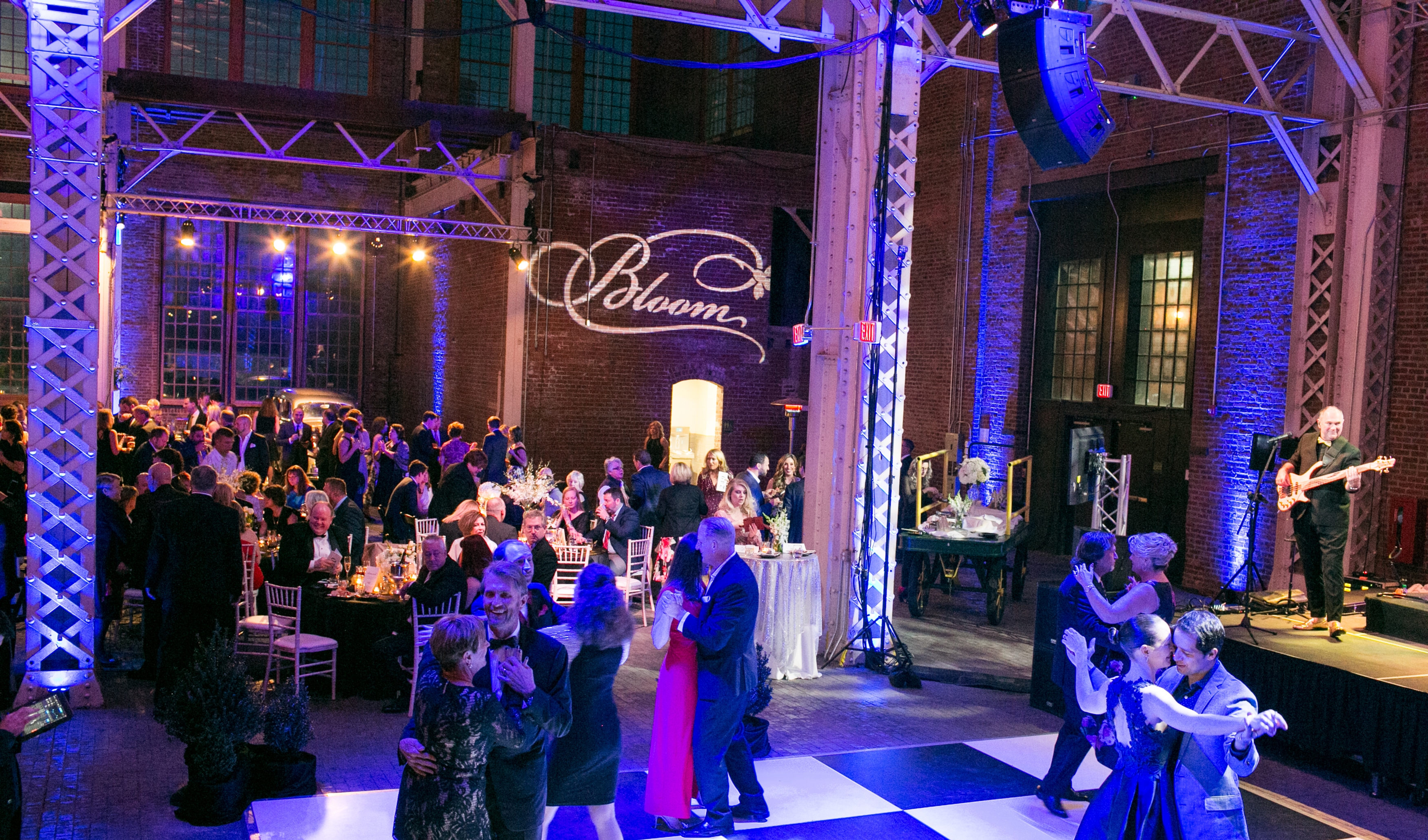 festivities continued with live music and dancing.
Bloom was designed to support Salisbury Academy and the youth of our community. A portion of the funds raised go to a scholarship program for summer youth leadership training opportunities and toward Salisbury Academy's active community service outreach initiatives. Last year's Bloom-supported non-profit organization was Apseed Early Childhood Education. This year Salisbury Academy is excited to partner with the Community Care Clinic of Rowan County as our 2019 nonprofit partner.
Bloom also supports an Annual Fund-a-Need campaign. As this year's Bloom Fund-a-Need, funds will be raised for door and window upgrades, parking lot safety enhancements, communication system upgrades, additional security cameras, and several other additions to Salisbury Academy's existing security measures. These upgrades, along with our carefully-delivered safety protocol and the continuation of Salisbury Academy's ongoing faculty and staff education by local law enforcement, will provide peace of mind and protection for our very greatest assets: SA's children, faculty, staff, and school community.
To make a contribution to the 2019 Fund-a-Need, please visit:
View the Fund-a-Need 2019 Video
Bloom's 2018 Fund-a-Need campaign raised funds to complete SA's Outdoor Learning and Play Space. Fund-a-Need dollars raised have enhanced the grounds with greenery, connected the various playground elements through trails and landscaping, and provided boulders, lighting, sound wiring, and infrastructure for the space. This final phase reintroduces native plant species through trees, shrubbery, and ground cover, and weaves all of the elements together in a lush and beautifully orchestrated network of areas for play and discovery.
Thank you to our 2019 event hosts and our Corporate Partners who graciously support Bloom.