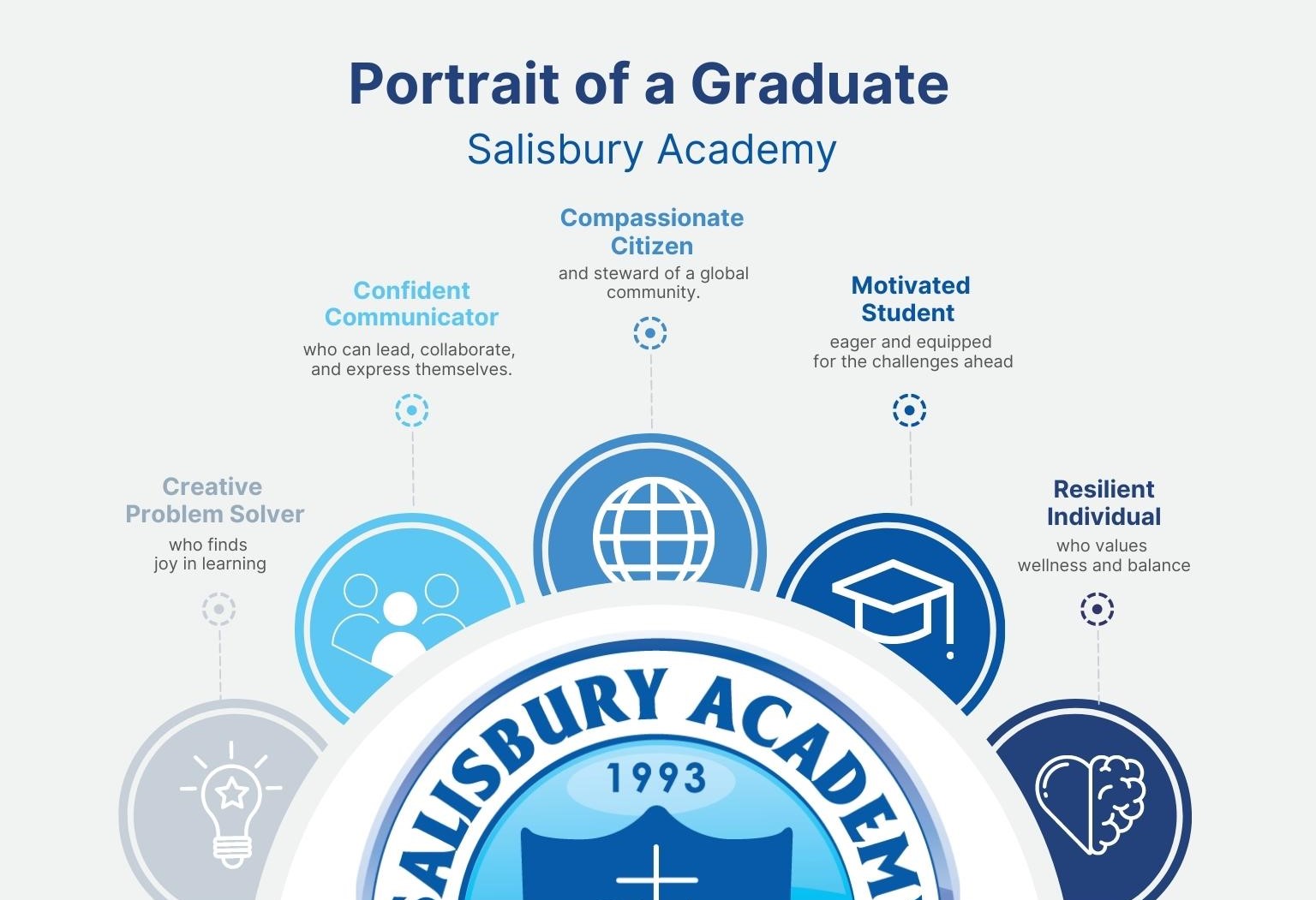 The Salisbury Academy Upper School curriculum is designed to nurture the whole learner through academics, life skills development, and the discovery of personal meaning and purpose. The Portrait of a Graduate, above, illustrates the goals of our curricular pursuits.
Students engage with experiential learning and high-quality classroom instruction in order to make connections across content at a deeper level of application. Content knowledge is taught to mastery and all students are supported in their individualized needs to meet their academic goals.
Student schedules and course loads are custom-crafted to fit their individual interests, passions, and academic growth.