Admission Process
Admission decisions are made by an Admission Committee from Salisbury Academy. Candidates are evaluated on the basis of their pre-assessment results, developmental readiness, academic records, teacher recommendation(s), and student interview and classroom observations. Salisbury Academy looks for evidence of motivation, intellectual curiosity, range of interests and abilities, and especially the potential for academic and personal growth.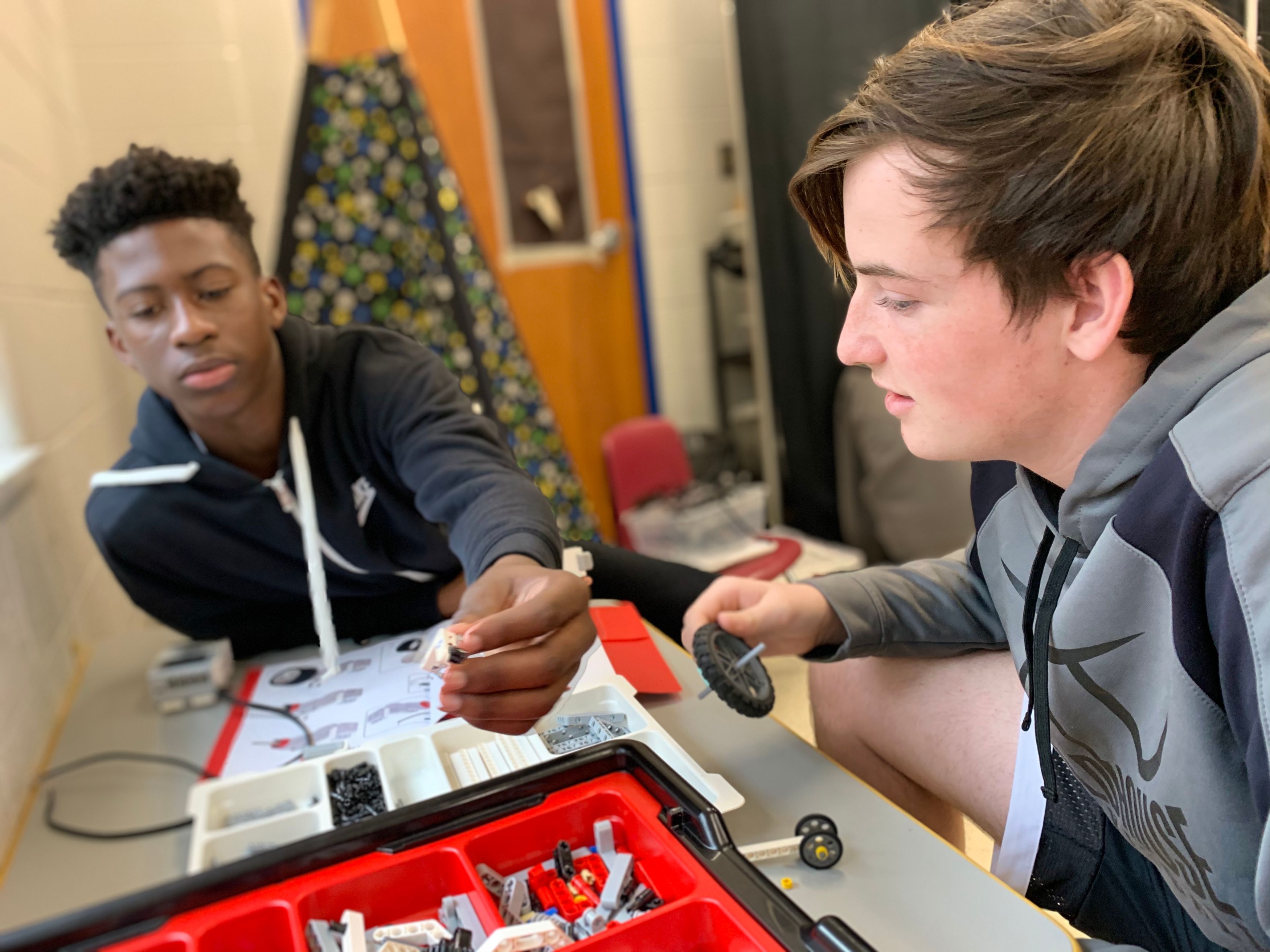 All aspects of a student's application are reviewed in light of space availability. Among qualified applicants, preference is given to children of alumni, siblings of currently enrolled students, and children of faculty and staff.
Salisbury Academy is a co-educational independent school and equal opportunity employer that does not discriminate on the basis of race, color, ethnicity, national origin, age, religion, disability or handicap, sex or gender, sexual orientation, military or veteran status, genetic information, or any other characteristic or status protected under applicable federal, state, or local law. Retaliation is also prohibited. Salisbury Academy will comply with all applicable federal, state, and local laws. Applicants requiring special assistance, the modification of a policy, auxiliary aid or service, or other accommodation to the application or hiring process should contact Salisbury Academy's Business Manager to facilitate such requests.
To Apply
1. Prior to applying, we ask all parents to make an appointment with the Director of Admission to visit the school. Contact the Director of Admission.
2. Applying is easy using our Online Application. A non-refundable fee of $125 must be submitted with each application. Parents applying for more than one student must submit a separate application for each child.
Upon receipt of the admission application form and application fee, the Admission Office will contact you to schedule an appointment for an admissions assessment and classroom observation.
Lower school (including Jr. Kindergarten and Kindergarten) visits are half-day. 1st - 4th grades and middle school visits are full-day.