Bloom is one of our primary fundraising initiatives for the year, and it is essential to the success of Salisbury Academy. The funds raised during this event go directly into the operating budget which, in turn, helps maintain our student-centered academics, extensive programming, and exceptional staff.
A portion of the funds raised enable high school students from the Rowan-Salisbury Public School System to participate in the Broyhill Leadership Conference. To date, scholarships have been provided for 107 Rowan-Salisbury students. This educational opportunity for student leadership will prepare young people for roles as future community leaders and expose them to new ideas for improving Salisbury and Rowan County. Students from Carson High School, East Rowan High School, North Rowan High School, Salisbury High School, South Rowan High School, and West Rowan High School are eligible for this scholarship.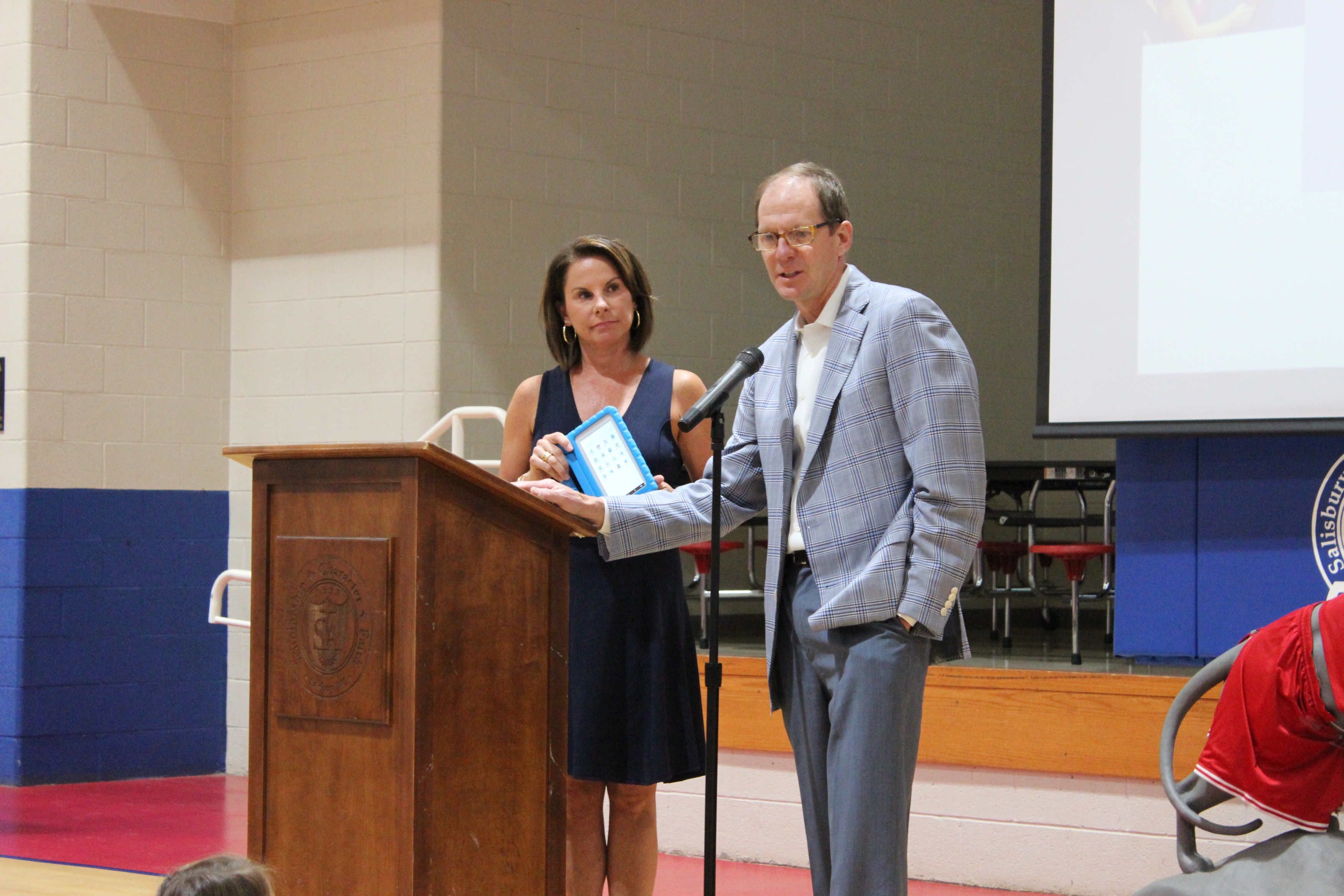 Since 2012 Bloom has supported an area non-profit organization. This year Bloom is honored to partner with the Community Care Clinic of Rowan County, a provider with a mission of caring for qualified uninsured and under-served adults in Rowan County through medical care, dental care, and prescription medications. Bloom's 2018 non-profit partner was Apseed Early Childhood Education, a program which provides free access to early childhood enrichment technology to at-risk parents, guardians, and children ages four and under in Salisbury, NC. Other past recipients of Bloom funds include Prevent Child Abuse Rowan, Footprints in the Community, Food for Thought, and Rowan Vocational Opportunities.
Funds also go toward Salisbury Academy's active community service program which provides student-driven service projects to organizations including Abundant Living, Food for Thought, Footprints In The Community, Communities in Schools, Rowan Helping Ministries, Rowan Vocational Opportunities, The Arc of Rowan, and Trinity Oaks.
What the Community Is Saying about Salisbury Academy and the funds raised at Bloom:
"Thank you to a warm, loving school willing to do whatever it takes to help others."
- Beth McKeithan, PCAR Executive Director
"Thank you for giving me the opportunity to attend this inspiring, awesome program, the Broyhill Leadership Conference. I learned so much about myself and about becoming a great leader."
- Jerr Lor, Salisbury High School Student
"It is wonderful to see young people engage in helping our neighbors in need at Rowan Helping Ministries. There are many things that young people can do from stocking shelves to just being a friendly voice to a person who needs a friend. Learning the joy of paying it forward while you're young will make our world a better place and provide for lifelong happiness in serving others."
- Kyna Grubb, Executive Director, Rowan Helping Ministries
"You are fostering giving hearts at Salisbury Academy, and it's beautiful to witness."
- Dr. Ashley Deaton, Footprints In The Community