Bloom guests have the opportunity to bid during the live auction. There are opportunities throughout the evening to bid on and purchase other items including Fund-A-Need and sign-up parties. The after-auction festivities continue with dancing to live, feel-good music from The Band Punch.
Bloom in Celebration 2018 Auction Items
Life is Good in Costa Rica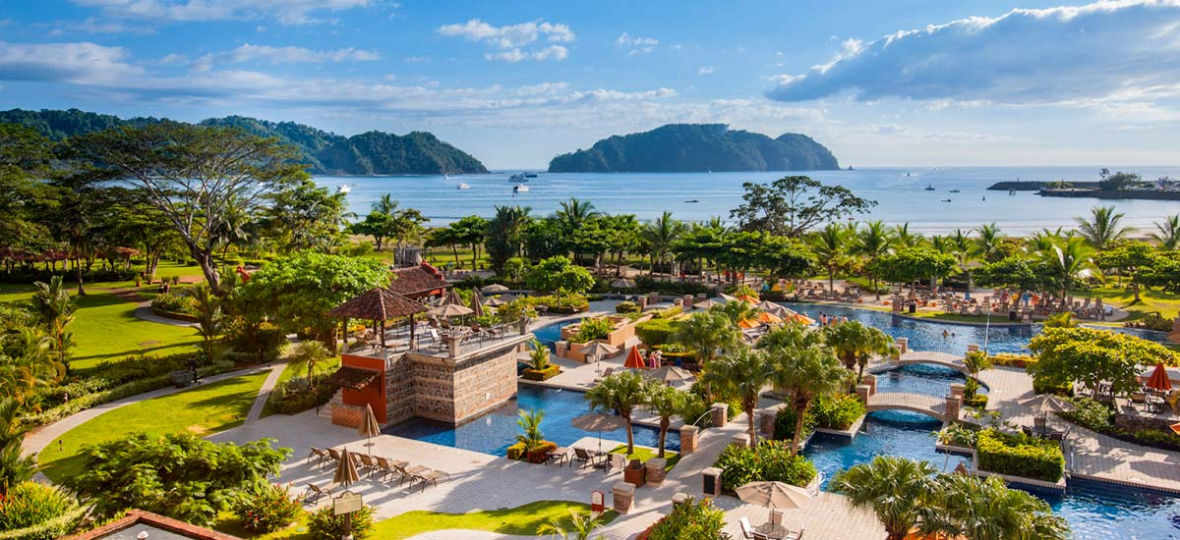 As the locals say, Pura Vida! Life is good! Dive into a world of untouched treasure on a 5-night stay for 2 at Los Suenos Marriott Ocean & Golf Resort. Costa Rica's friendly people, breathtaking scenery, warm waters, and tropical climate all make for a perfect getaway. Surrounded by 1,100 acres of rainforest and overlooking sparkling blue ocean, the stunning Los Suenos retreat encompasses the best that this beautiful country has to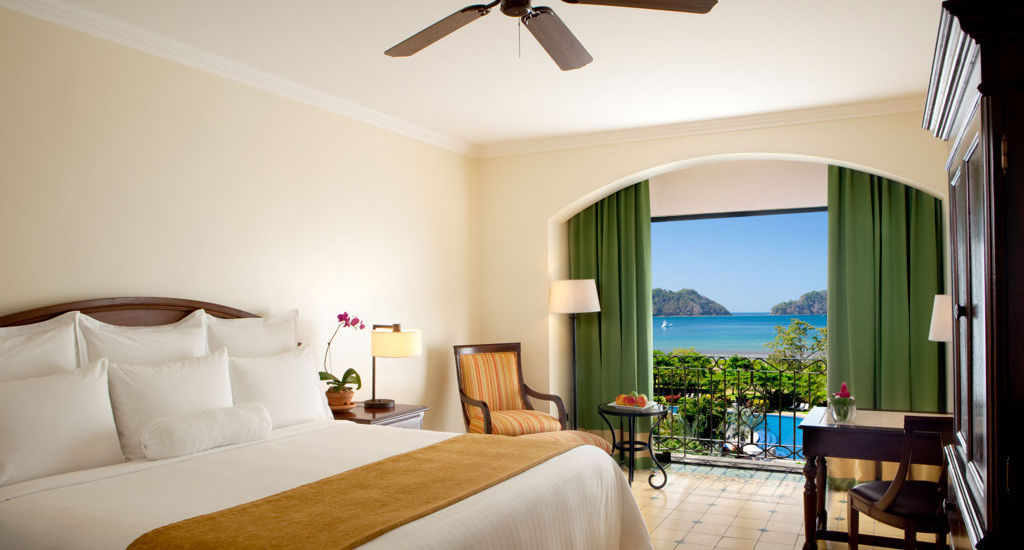 offer. Spacious guestrooms are set in true tropical fashion with crisp white linens and enhanced by bursts of lush tones. With garden, mountain, and ocean views surrounding the resort, you can be sure that your view will be a lovely one!
Round-trip airfare for 2 included from any major metropolitan airport in the contiguous United States to San Jose, Costa Rica.
Donated by: Friends of Salisbury Academy
---
The Taste of Adventure: South African Wine and Safari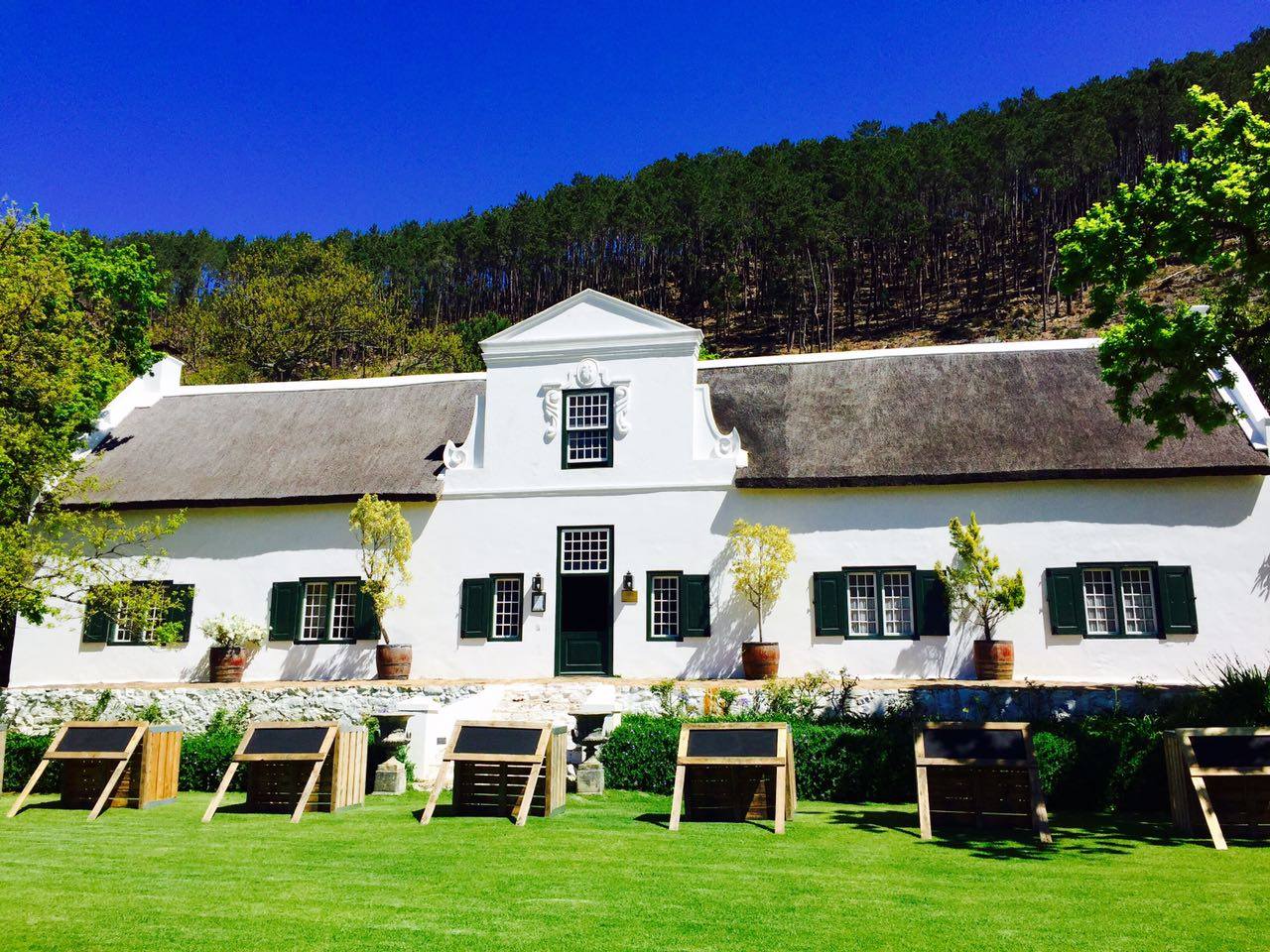 Let your spirit and taste buds take flight on a 5-night South African winery adventure for 2 at the Rickety Bridge Winery in Franschhoek, South Africa. Indulge in succulent wines and delicious fare at a complimentary lunch on-site at Paulina's Restaurant and a complimentary Rickety Bridge wine tasting. Additional delights offered in the package at no additional cost include: a wine tour and tram ride in Franschhoek Valley, day trips to breathtaking scenic sites, whale watching, penguin watching, a meet & greet with the Rickety Bridge staff and winemaker, and a signed bottle of Rickety Bridge's very limited production of their "The Bridge" Cabernet Sauvignon.
From Rickety Bridge you will head to your 3-night safari adventure at the Lion Sands River Lodge on the Sabi Sand Private Game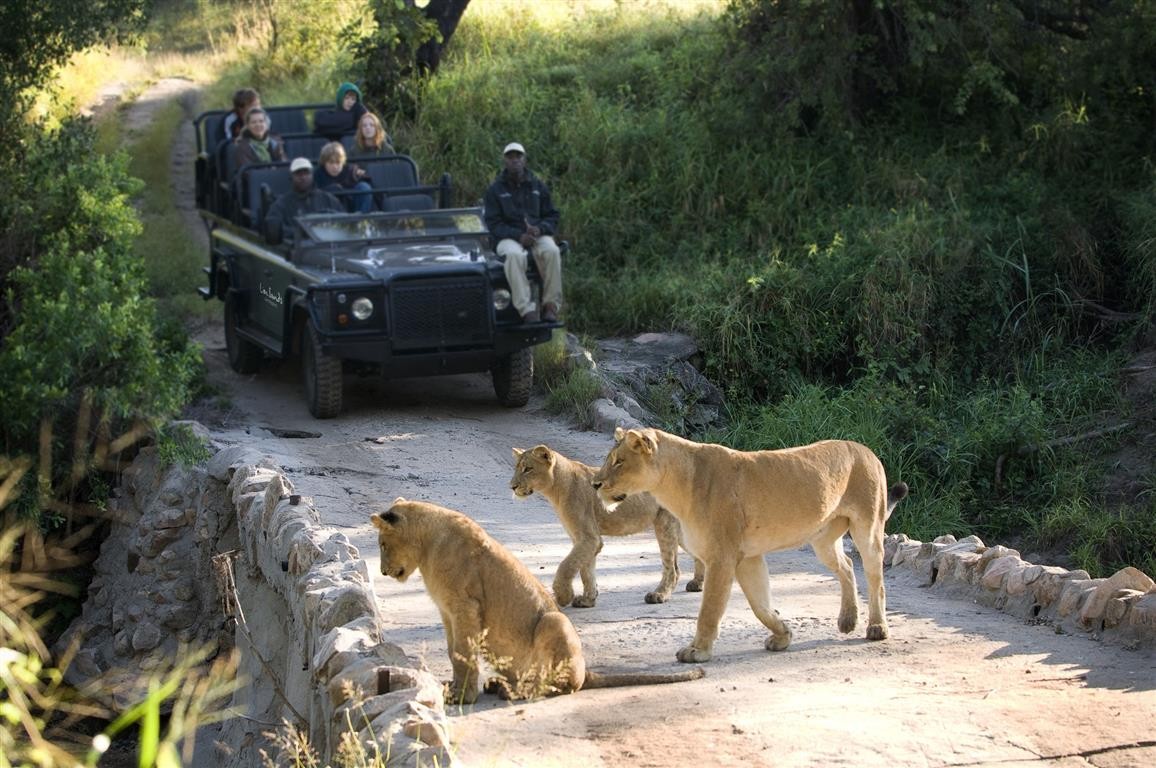 Reserve. Adjacent to the Kruger National Park, the Sabi reserve is a private, premier game-viewing destination and the first-ever private game reserve in South Africa. This spectacular reserve offers exceptional game-viewing opportunities with frequent sightings of elephants, rhinos, cheetahs, zebras, giraffes, and more. In the evenings, retreat to the Lion Sands River Lodge where you are invited to relax and experience African hospitality at its finest. With two swimming pools, a secluded bird hide, a magnificent River Deck built over the river, and a health spa among its features, this resort is the perfect place to share your stories from the day's adventures.
Donated by: Rickety Bridge Winery, Live Life African Safaris & Friends of Salisbury Academy
---
Bright Lights! Big City! NYC Broadway Getaway
Get swept away in the magic that is New York City in this 3-night getaway including downtown dinner for 2 and orchestra or front mezzanine seats to your choice of a Broadway show. Start the night off right with dinner at one of 5 upscale New York City restaurants. Choose from 3 of the most famous seafood restaurants in New York - Blue Fin, located in the heart of Times Square, Blue Water Grill which includes live jazz and classic seafood dishes, or the local favorite Atlantic Grill. Atlantic Grill's fresh sushi, delectable raw bar and inventive dishes make for a standout culinary experience. As another option, add a little spice to your life at Dos Caminos, an authentic Mexican restaurant that boasts the most genuine Mexican cuisine and over 100 quality tequilas. It's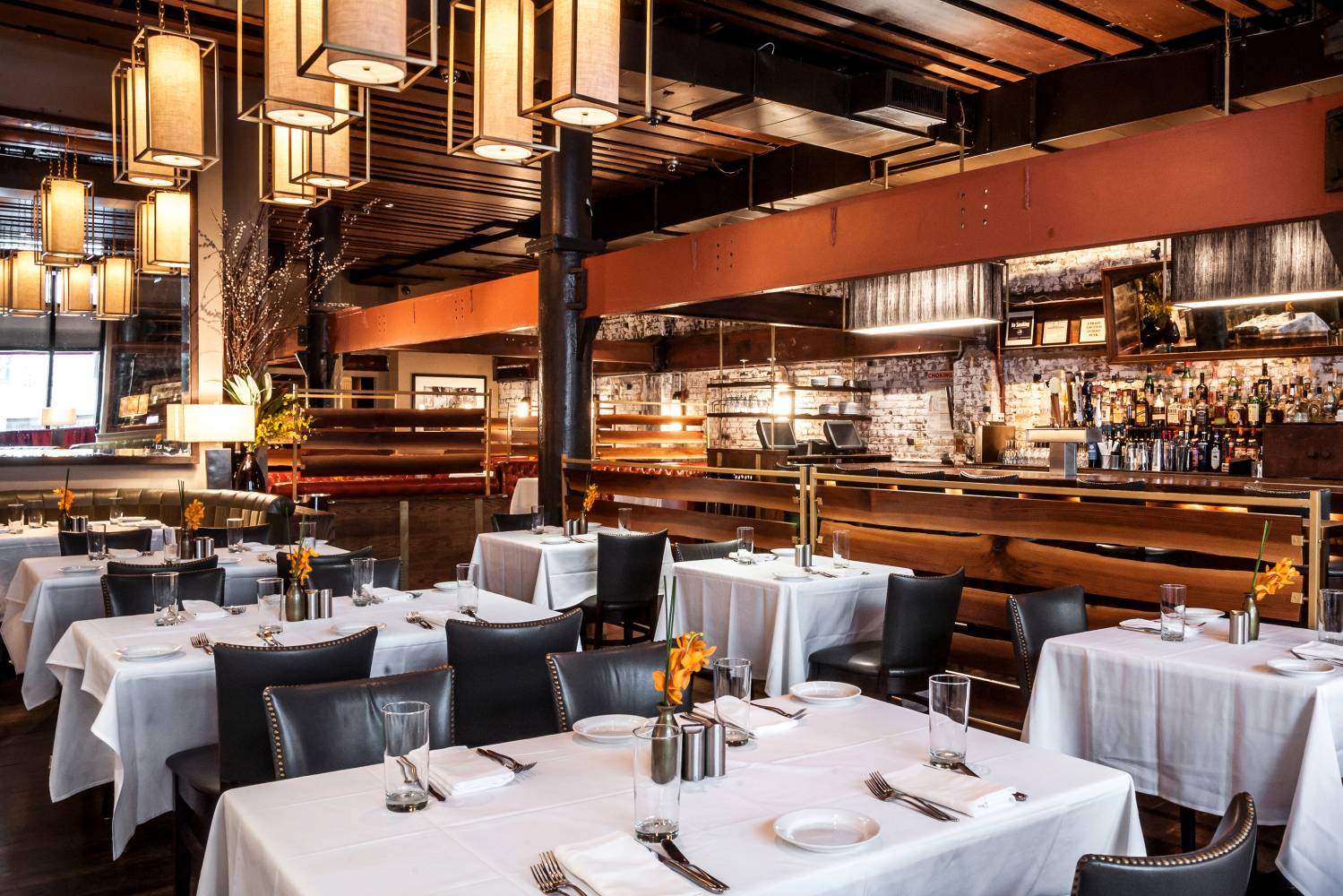 easy to see why it is quickly becoming a celebrity hot spot! And as a final option, let the food melt in your mouth at iconic NYC steak house, Strip House, renowned for their ambiance, superb cuts, and creative sides.
The night doesn't end there. Next, it's off to a Broadway show of your choice. Get swept away in the beauty of The Phantom of the Opera, or roar along with The Lion King. There are so many options to choose from that your only problem will be choosing one! (Note: Hamilton not included in this package).
3 nights lodging for 2 included at the New York Hilton Midtown, Sheraton New York Times Square, or similar hotel.
Donated by: Friends of Salisbury Academy
---
What a Lovely Thing a Rose Is: The Perfect Rose, LLC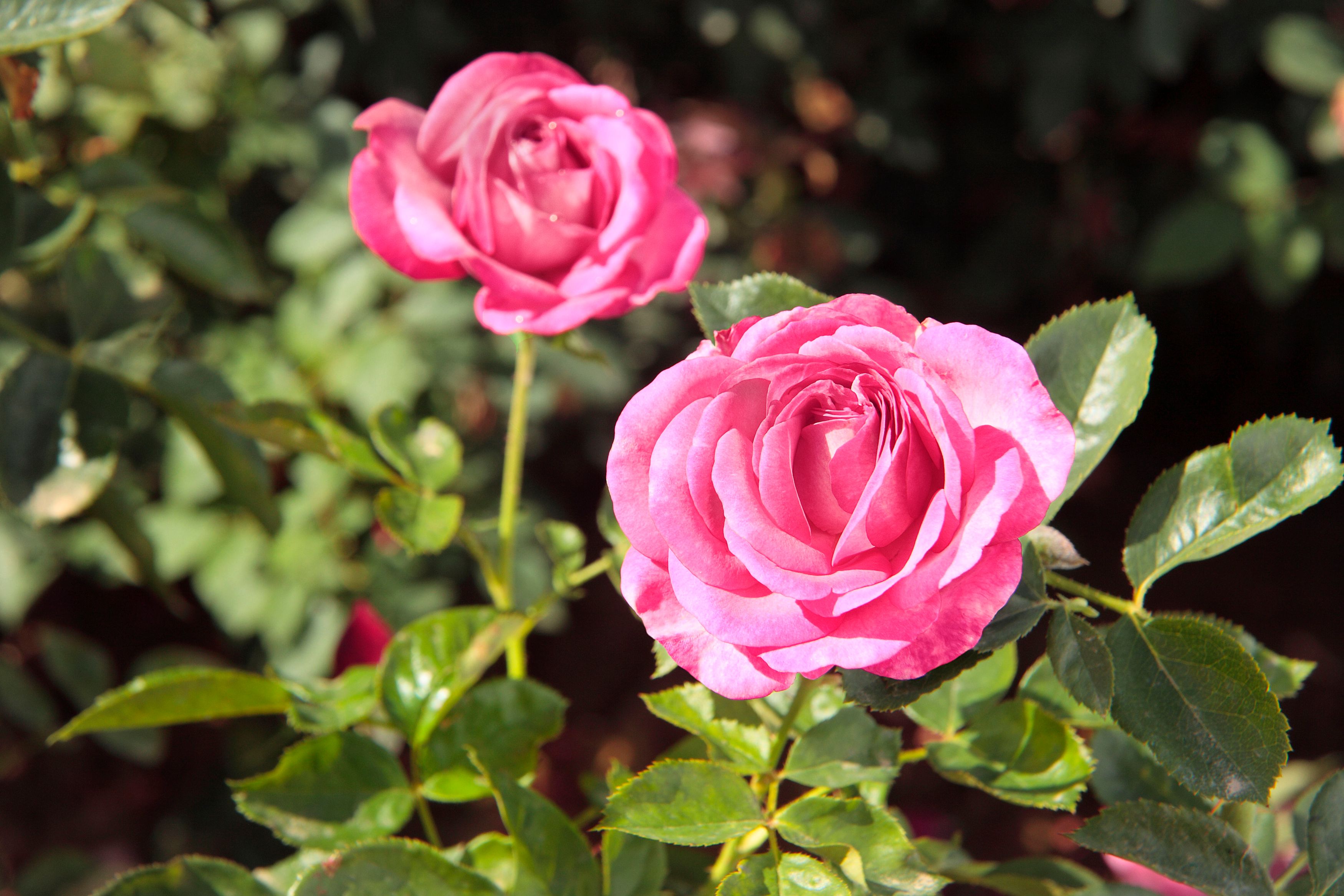 What could be more elegant than a gorgeous, custom-designed rose garden? The designer rose garden will include 12 hybrid tea rose bushes to be selected from The Perfect Rose's online catalog. Installation includes all necessary equipment, soil amendments, roses, labor, and mulch. Heavy flexible PVC irrigation tubing will be added down the center of the bed with individual bubblers at each rose bush. Purchaser will be responsible to connect the irrigation line to the property's main landscape irrigation system. Also included is remaining year (thru December 31) of professional service including bi-monthly spray program, November lime, and December tip-prune to keep your rose bed in tip-top condition!
Donated by: The Perfect Rose, LLC
---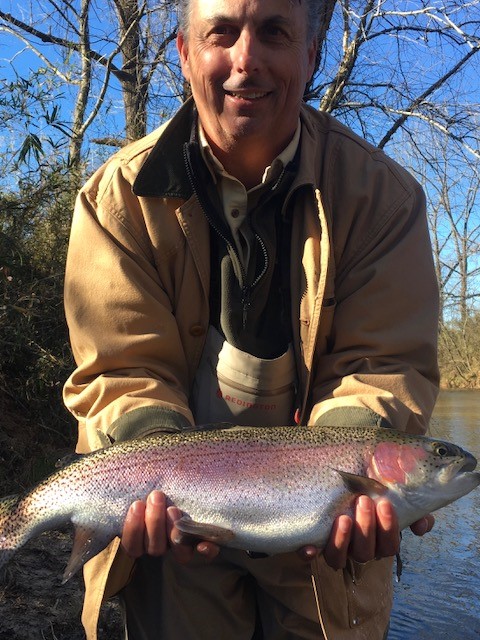 River's Edge Fly Fishing Adventure
Breathe in the fresh air and step into the trophy trout waters of Georgia's Soque River for an angling adventure. Two fishermen will be provided with waders, fishing equipment, and instruction, and enjoy a full day of guided fishing with a satisfying riverside lunch. Even the most inexperienced anglers will walk away with awesome memories of fish caught from these private, stocked waters.
Donated by: River's Edge Outfitters & Virginia and Mark Robertson
---
Awe-Inspiring Yellowstone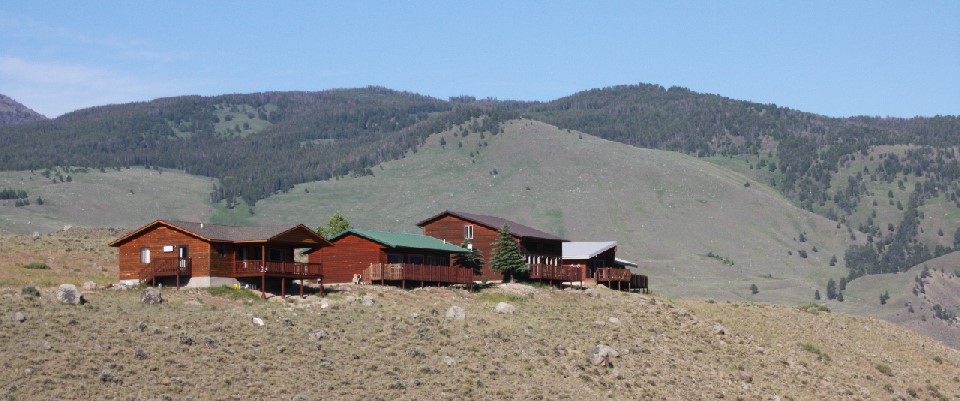 A visit to Yellowstone will leave you with lasting memories of steaming geyser basins, incredible wildlife watching, and dramatic, sweeping landscapes. This package includes a free private tour with the Yellowstone Forever Institute and 3 nights lodging at the Overlook Field Campus for up to 8 people.
Perfect for families and small groups, the Yellowstone Overlook Field Campus features comfortable cabins on 80 acres, awe-inspiring views, and easy access to the northern section of the park. Cabins have self-serve kitchens for preparing meals and open floor plans that are perfect for group dining and evening activities. Campus is close to outdoor adventure excursions including hiking, snowshoeing, cross country skiing, and wildlife watching.
Package comes with gift set provided by Yellowstone Forever including:
Klean Kanteen insulated tumblers, plush buffalo, t-shirts, and baseball hats.
Dates: June 1, 2018 through December 31, 2019
Donated by: Yellowstone Forever Institute
---
Puppy Love Endures: The Ultimate Family Pet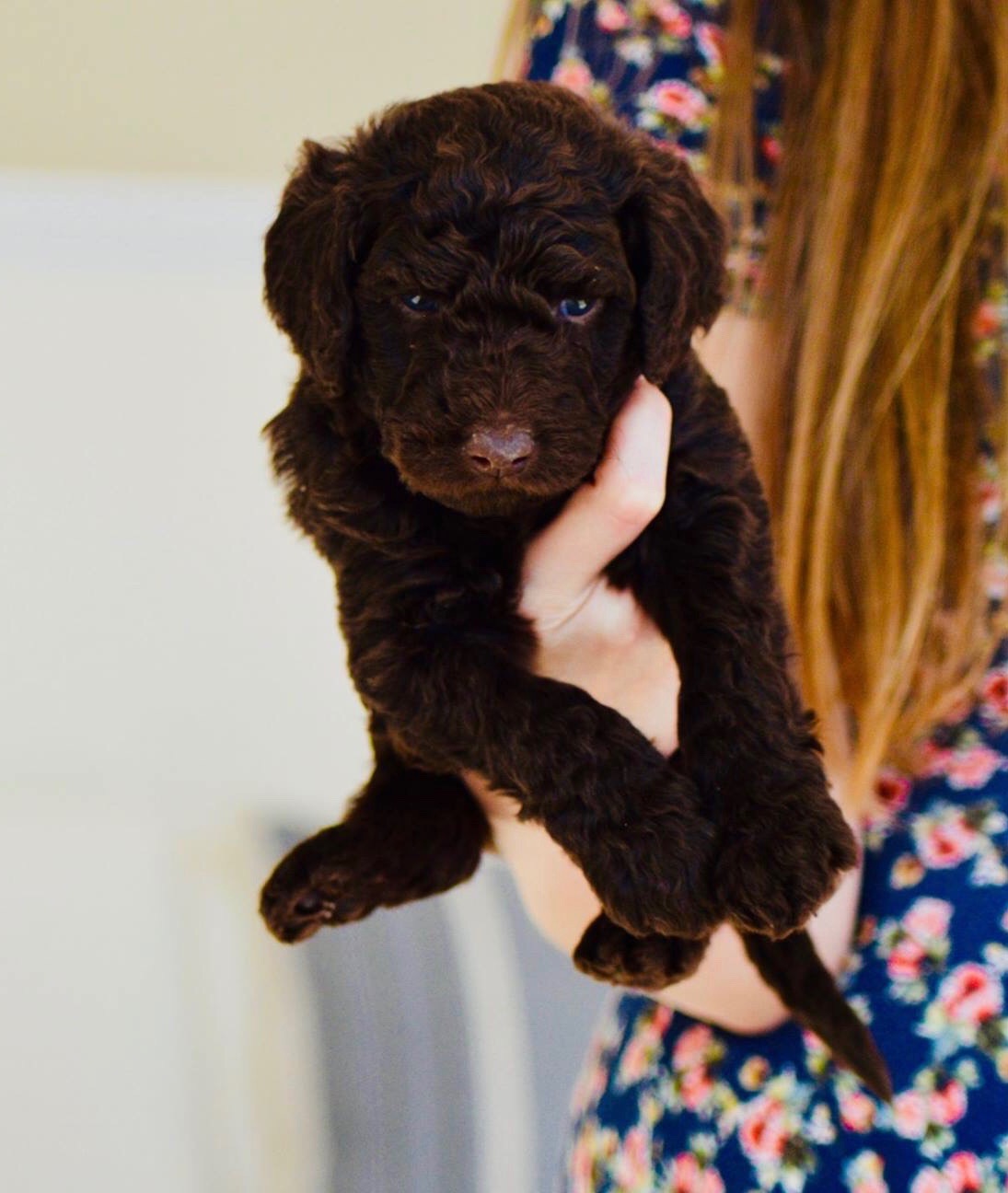 Sun or rain, good day or bad, this sweet companion will be filled with boundless love and joy for its owner! Watch your beautiful "Double Doodle" (Goldendoodle/Labradoodle mix) puppy leap with athleticism through the tallgrass or snuggle lazily with her on the couch. This puppy loves to cuddle just as much as she loves to fetch and run. First vet visit to Salisbury Animal Hospital and a basket of goodies included with this adorable puppy.
Donated by: Friends of Salisbury Academy
---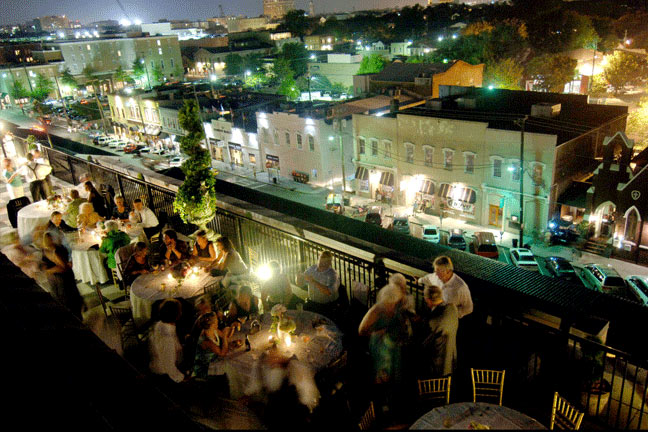 Dining and Decadence in Historic Charleston
Enjoy a 2-night stay for 2 at the extravagant Market Pavilion Hotel in a luxury level guestroom offering a remarkable view of Market and East Bay Streets. Located in the epicenter of downtown and set among some of Charleston's most historic landmarks, Market Pavilion is just minutes from the waterfront, tour guides, shopping, and grand old homes. Your stay includes valet parking, turndown service in the evenings, as well as homemade cookies and a morning continental breakfast.
To satisfy your taste for culinary adventure,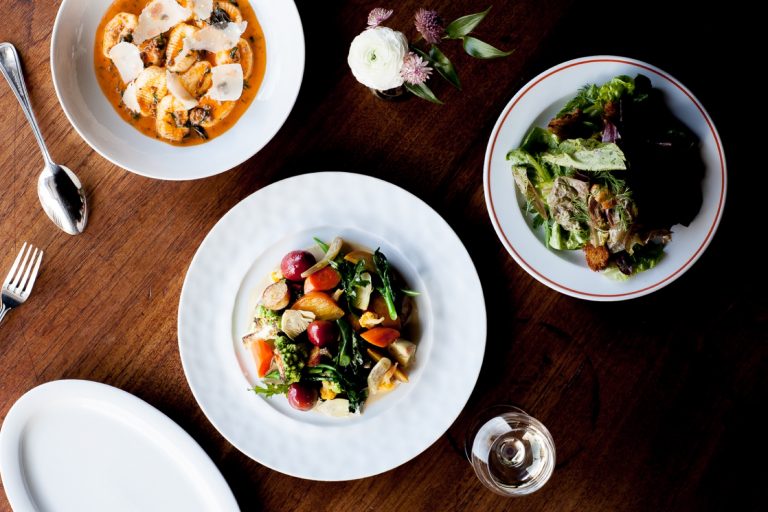 enjoy dinner at two highly renowned Charleston dining establishments. Your package includes a $100 gift certificate to Grill 225, Charleston's premier prime steakhouse, as well as a 3-course dinner for 2 with wine pairings at Fig restaurant where flavorful, local ingredients are served in a convivial setting.
Donated by: Friends of Salisbury Academy
---
Lifetime of Lawn Care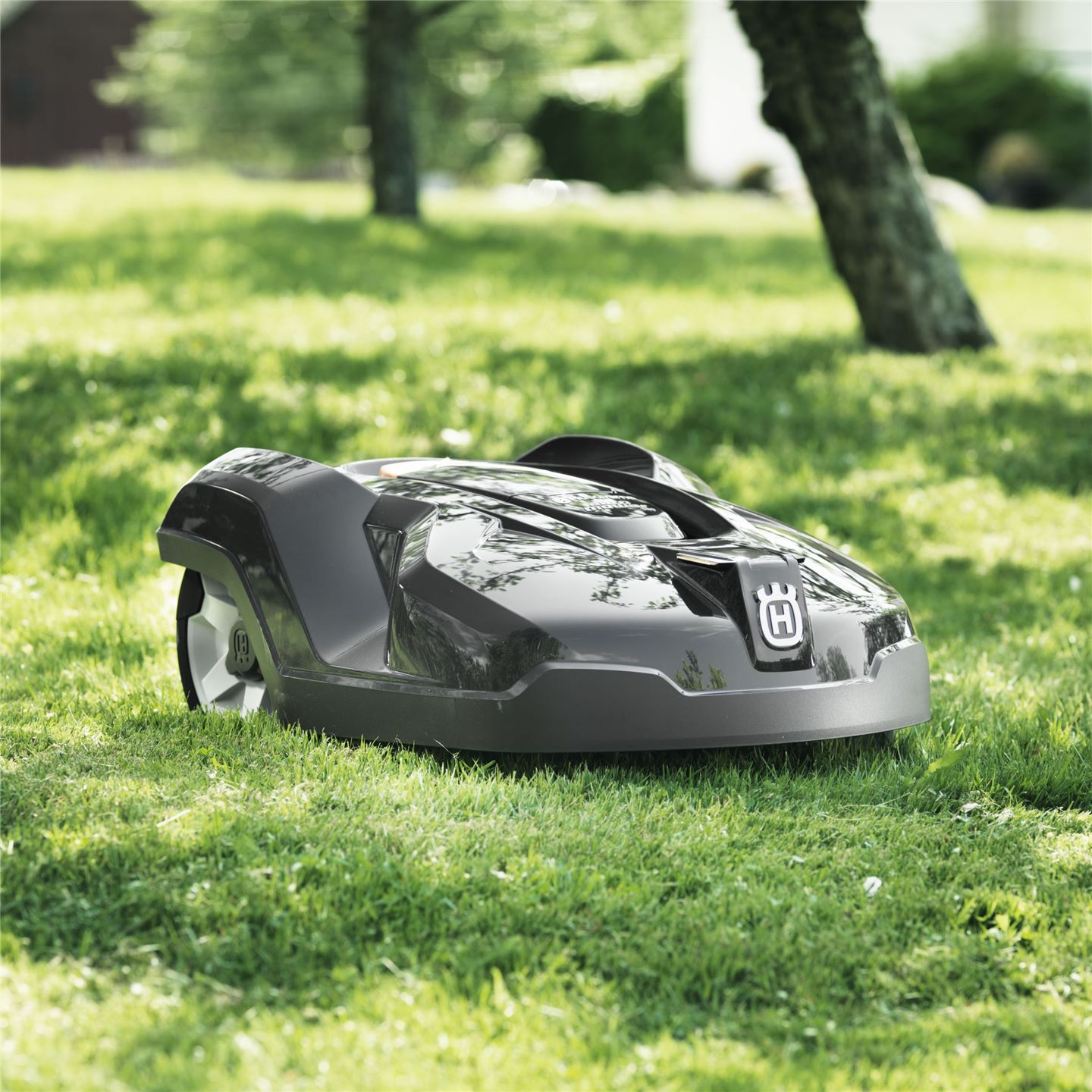 Put your feet up this spring and let the Husqvarna 450X automower do the hard work for you! Renowned as the world's best robotic lawnmower, this automower can be programmed to yards of any size and shape. Set it and forget it, and this battery-powered robot will quietly leave your grass looking healthy and carpet-like. Automower comes complete with an install package for up to 1 acre, Lifetime Connectivity smart phone app, and Lifetime Anti-Theft Protection.
Total Package Value: $10,175
Donated by: Lee Withers & Husqvarna
---
Family or Couples Getaway in the Mountains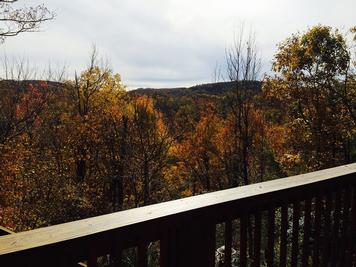 Serenity Now! is a beautiful 3-bedroom, 3-bath cabin conveniently located off the Blue Ridge Parkway between Boone and Blowing Rock. Perfect for 2 families or 3 couples (2 king beds, a queen bed, and a set of bunk beds), this location is close to hiking, Tweetsie Railroad, skiing, and a wide variety of mountain adventures. During your 1-week stay you can revel in the spectacular views from the large deck and relax in the covered outdoor area with grill, space heater, and sound system.
The spacious interior features a fully equipped kitchen and 2 family rooms with plenty of entertainment possibilities including billiards, games, and a Wii gaming system. Sleeps up to 10. Available on a mutually agreed-upon date, excluding holiday weekends. Package includes a park pass to Grandfather Mountain for a family of 4.

Donated by: Alice and Ryan Rich
---
Instant Wine Cellar and Beer for a Year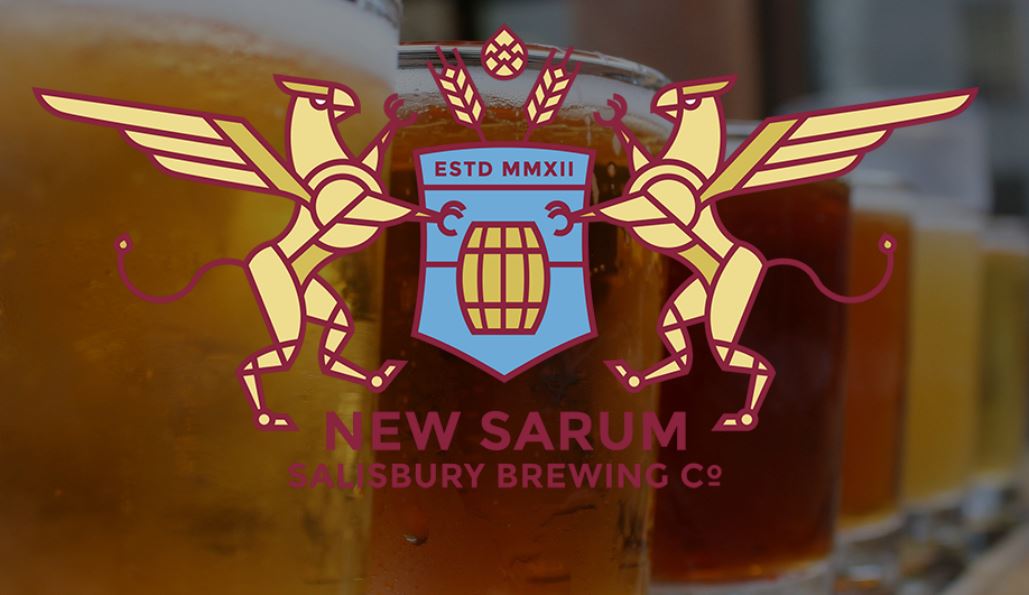 Ever wanted your own personal wine cellar? You'll be on your way with a collection of high-end wines featuring a range of varieties and vineyards! Cellar includes a minimum of 20 bottles of premium wine. And for the beer connoisseur in the household, nothing could be better than a case of your choice of beer per month courtesy of New Sarum Brewery. Pick your favorite every time or try them all!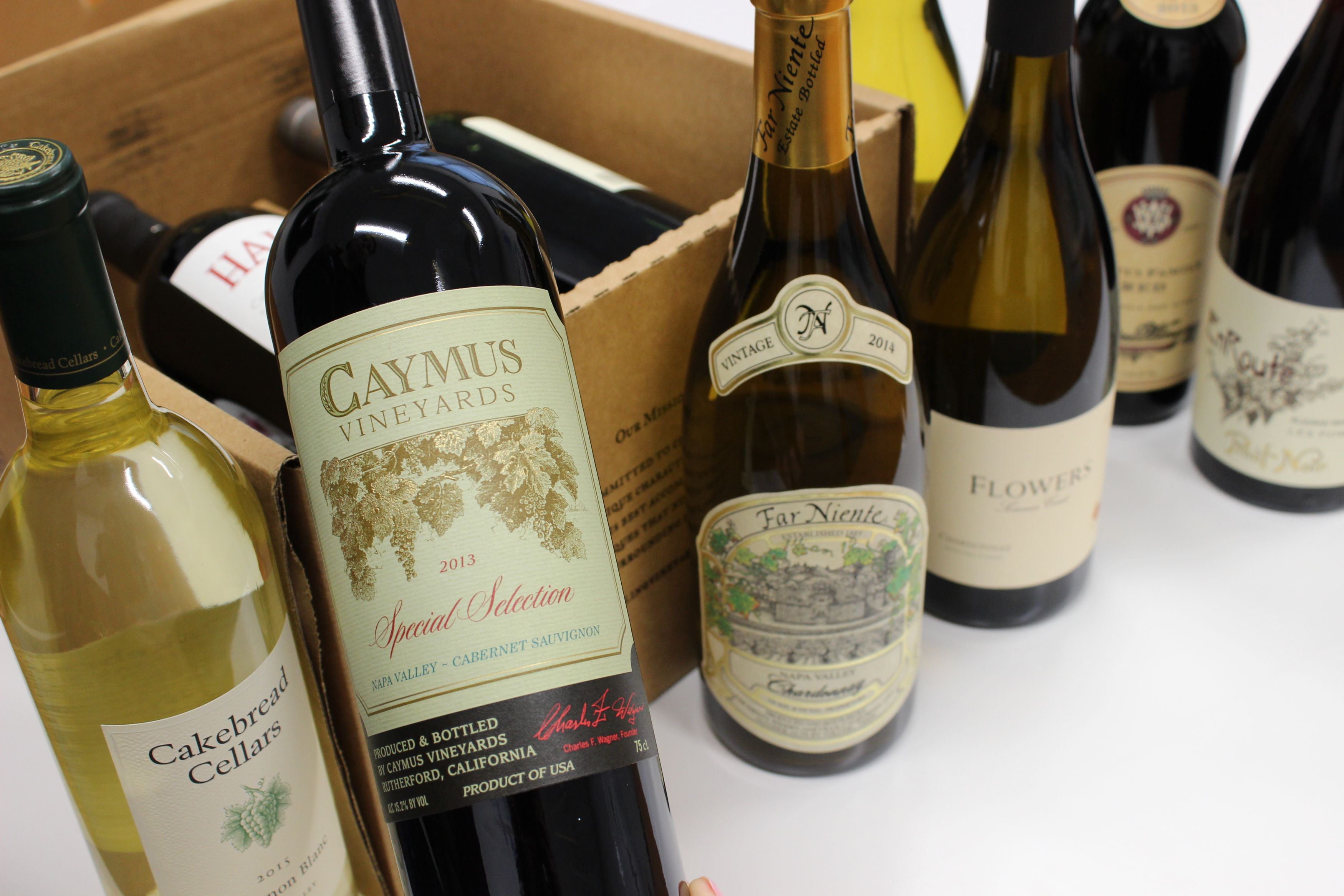 Wines donated by: Friends of Salisbury Academy
Beer donated by: New Sarum Brewing Company
---
Romantic Getaway at Wild Dunes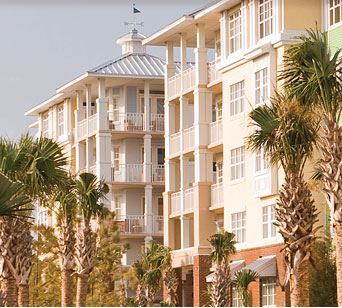 Enjoy a 3-night retreat in this 1-bedroom condo located in The Village at Wild Dunes, 5802 Palm Boulevard, Isle of Palms, South Carolina. Ideal for a beach getaway, the AAA Four Diamond Village at Wild Dunes is the center of all resort activity. Enjoy easy access to the tennis center, swim center, bike rentals, Harbor Pro Shop and more, all found neighboring the village. Inside, The Village Plaza includes a grocery market, salon with spa services, and fitness center as well as The Lettered Olive Restaurant and Lounge, open spring and summer.
For a mutually agreed-upon date between Labor Day 2018 and Easter 2019. Once the reservation has been confirmed, we require a 30-day cancellation notice or the offer is void. Offer expires on April 10, 2019. Maximum capacity: 2 adults, no children.
Donated by: Tina and Reid Acree
---
A Lifetime Treasure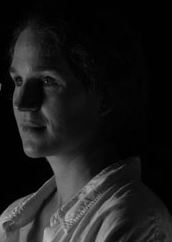 Renowned local artist and Salisbury Academy parent Cara Reische will paint an oil-on-canvas portrait for one subject (head and shoulders). If you prefer, the value of the portrait ($7,000) may be applied toward a more complex portrait (with more subjects on a larger scale). *Guaranteed date of completion: Christmas 2018 (photos must be taken by October 2018). Buyer to contact Cara Reische.
Value: $7,000
Donated by: Cara Reische
---
A Priceless Smile

Changing lives one smile at a time... Busby & Webb Orthodontics strives to offer the highest quality orthodontic treatment in a fun and friendly environment. This full-service orthodontic treatment package includes a new patient exam, diagnostic records, initial bonding with choice of clear or metal brackets, treatment and removal of braces, two sets of retainers, and two years of retainer visits. With this package you can get your child's (or your own!) teeth straightened, all while supporting Salisbury Academy and Bloom in Celebration!
Value: $5,940
Donated by: Busby & Webb Orthodontics
---
On Top of the World: Mountain House with 360-Degree Views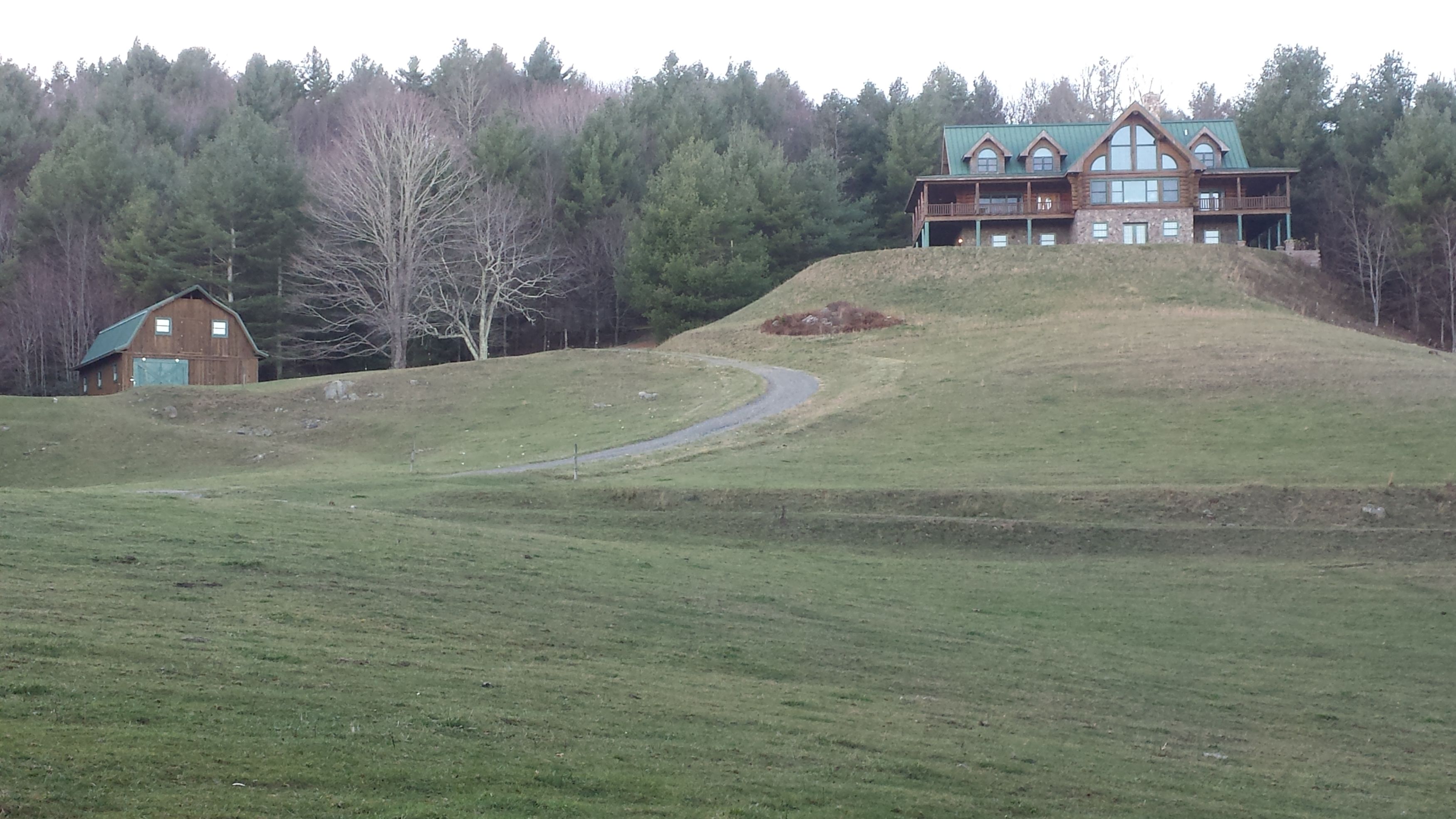 Perched at 4,200 feet and conveniently located between Boone, Blowing Rock, and Mountain City, this 5-bed (4 kings, 1 queen, 1 queen sleeper sofa), 4.5-bath, handcrafted log home accommodates up to 12 people in fine, high-country style. The property rests on 76 acres, perfect for taking in the sweeping 360-degree views of Appalachia. The log portion of the home was originally built in Nova Scotia and was disassembled, transported, and rebuilt on its current site.
Nearby attractions include Grandfather Mountain, Linville Caverns, Tweetsie Railroad, an
d an abundance of opportunity for hiking, fishing, canoeing, and wildlife watching.
Package available: Mutually agreed-upon dates April 2018 - April 2019
Donated by: Ashley and Madison Currin
---
The Trip of a Lifetime: Villa Bellissima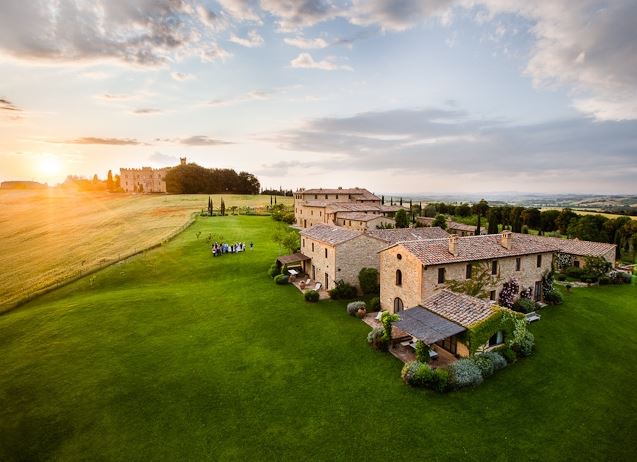 Spend a week at the luxurious Italian villa of Villa Bellissima. This Tuscan villa is 20 minutes from the charming towns Cetona and San Casciano dei Bagni, where you can pamper yourself at the famous Fonteverde Spa. Visit nearby Montepulciano, Todi, Perugia, Siena and Orvieto, or travel by train to Rome in only an hour. The owner, a friend of Meg and Jay Dees, lives on the adjacent property and offers warm hospitality as well as her vast knowledge of the area. A professional guide, she can organize special services such as car/driver, babysitting, grocery delivery, cooking services, wine tastings and more for an additional cost.
The spectacular home sleeps 12 adults plus 4 children in 6 bedrooms with 7 and a half baths. It features an infinity pool with jacuzzi, beautiful views, high-speed internet, gym, wine cellar, and an outdoor ping-pong table. Bedrooms have fireplaces and wall safes. 4 bedrooms have king-size beds and 2 have twins that can be made up as comfortable kings. Each bedroom has a large en-suite bathroom; 4 have jacuzzi tubs and walk-in showers; 2 have large walk-in showers but no tub. Every bathroom has a hair dryer. There is even an ice maker, which is unusual in Italy! Available November, December, January, February, and March (not including holiday weeks- must be used within 18 months). Date will be mutually agreed upon with owner.
Value: $12,000
Donated by: Ludovica Giuriati
---
Gorgeous Grand Cayman: Coconut Reef Beach House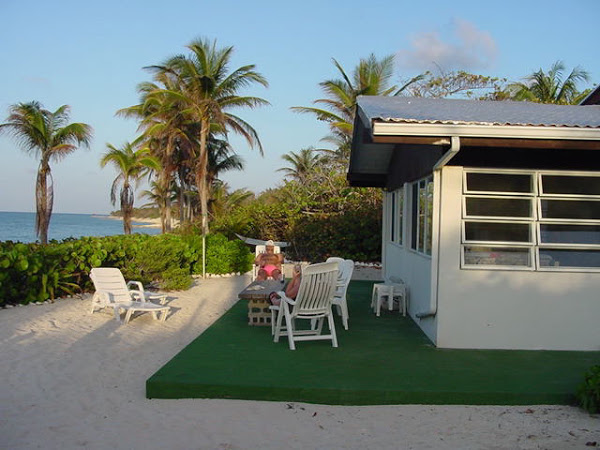 Relax in the sun or snorkel to your heart's content from your own private beach in gorgeous Grand Cayman. Coconut Reef is a 2-bedroom, 2-bath private home featuring a full kitchen, large screened-in living room, and an on-site sculpture garden. Just a short drive from desirable snorkel and restaurant outings in Rum Point, this island home will be both your family-friendly retreat and an energizing launch pad for your Caymanian adventures. Package includes a full week stay and will be scheduled based on availability.
Donated by: Martha and John Schott & Lizzy and TJ Roy
---
Fresh Air and Grilled Italian Fare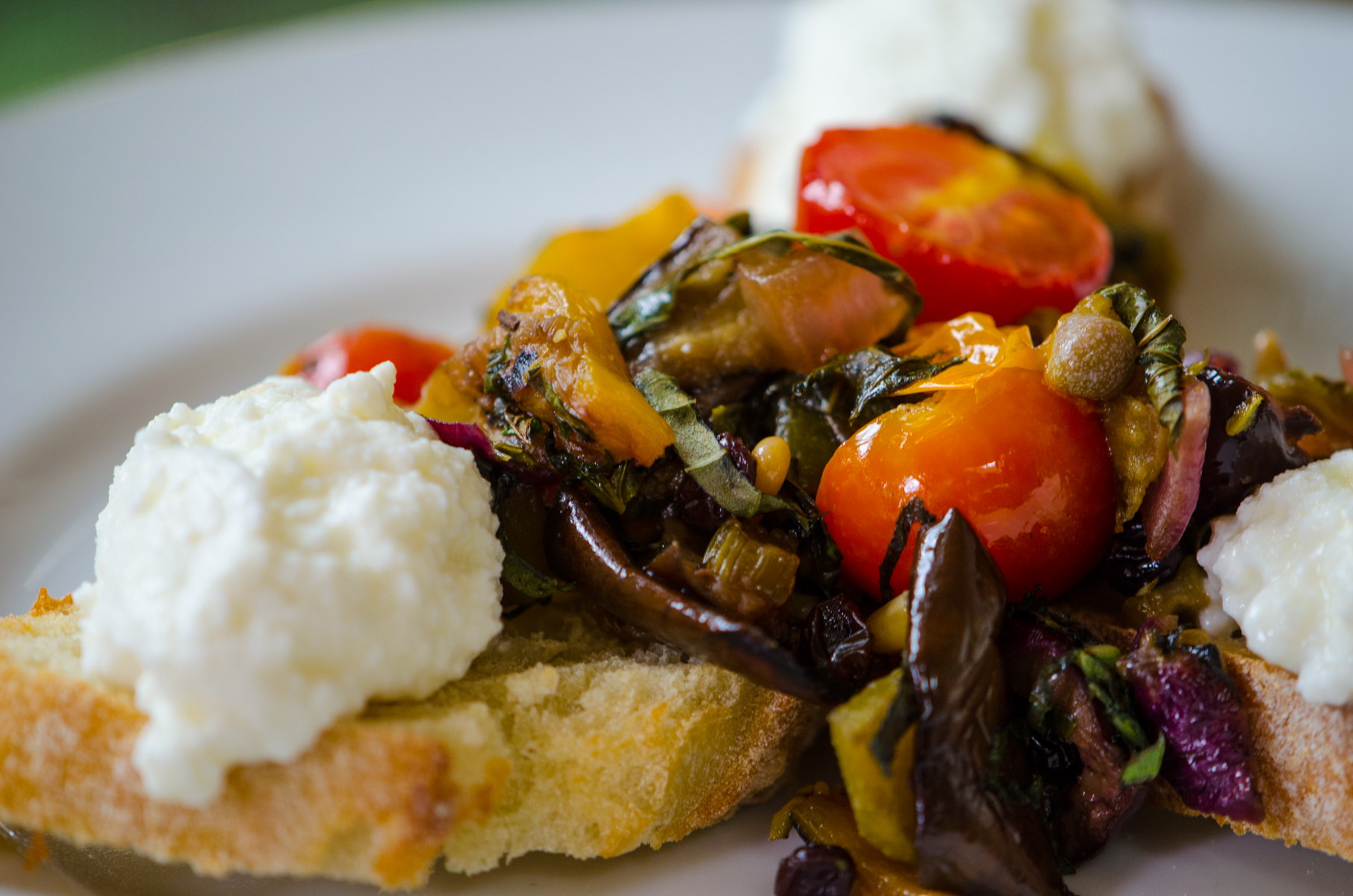 Gianni Moscardini of La Cava will treat eight couples to a sumptuous multi-course meal on the patio (weather permitting) complete with a selection of fine wines. Gianni will create a memorable meal under the stars with exquisite dishes prepared with fine ingredients and his trademark Northern Italian Flair. Sixteen guests will enjoy a relaxing evening, starting off with a welcome cocktail, moving on through a selection of grilled specialties and wine pairings, and ending with one of La Cava's mouth-watering desserts. Date to be mutually agreed upon.
Donated by: Mona and Gianni Moscardini
Bloom in Celebration Silent Auction Items
Bourbon and Golf
Enjoy a golf tour of Rowan County while sipping the best of Kentucky. This exciting package includes 2 rounds of golf at the Country Club of Salisbury, 2 rounds at Warrior Golf Club in China Grove, and 1 round at The Revival at The Crescent. To complete your golf experiences, sip on a bottle of Blanton's Original Single Barrel Kentucky bourbon. This fine bourbon is both smooth and silky, even when your golf swing is not!
Donated by: Friends of Salisbury Academy
---
Lawn Care for a Year
Life getting too busy? Koality Lawn Care can help! This lawn care package offers weekly cutting and trimming of your grass and landscaping, along with countless hours of your freetime gained during the most beautiful months of the year. Weekly service will begin in April and finish at the end of November.
Donated by: Brian Poole
---
Wicked Tickets & Backstage Pass
Dash off to New York City to enjoy 2 tickets to a performance of Wicked at the Gershwin Theatre. After the show you will be taken on a backstage tour and have the opportunity to see what happens behind the scenes to make this incredible production happen! Your tickets are good for any weekday performance (Tuesday through Friday) between July 10 and November 19, subject to availability.
Donated by: Meredith and Andy Abramson
---
Fishpond Party for 12
Cure your spring fever with an all-inclusive party for 12 at the Clement Fishpond. Relax on the deck or on the boat while playing games, fishing, and listening to Donny's favorite tall tales. A feast of BBQ, fried chicken, and ribs will be cooked before your eyes while you sip on beer, wine, and cocktails. Additional delights will include homemade pimento cheese, potato salad, sliced fresh tomatoes, pickled okra, homemade baked beans, assorted cheeses, and banana pudding.
Donated by: Anne Scott and Donny Clement
---
Husqvarna 115IL Trimmer
This high quality battery trimmer is lightweight, comfortable, easy to use, and perfect for trimming lawn edges or small areas of higher grass. Its powerful, low-vibration brushless motor, with no direct emissions, is quiet enough for use in residential areas without disturbing your own family or neighbors. Trimmer has an intuitive keypad for safe, convenient starting and stopping, as well as telescopic shaft for personal fit. This indispensable tool is efficient, effective, and easy to store, transport, and use.
Donated by: Husqvarna
---
Husqvarna 320ib Blower
With low noise operation and zero direct emissions, the Husqvarna 320ib Blower is ideal for work in sensitive residential, indoor, or enclosed environments. Suitable for both left- and right-handed use, it features excellent ergonomics, impressive performance and class-leading low weight. Battery swapping is quick and easy, allowing convenient operation, and it is compatible with the complete range of Husqvarna batteries and chargers. In addition, intuitive cruise control helps users set and maintain the correct air volume for the job in hand.
Donated by: Husqvarna
---
Bon Jovi Concert Tickets
The timeless rock band, Bon Jovi, from Sayreville, NJ recently announced a 26-stop North American Tour that will begin in March and conclude in May. You and your guests will enjoy four founders level suite tickets to Bon Jovi at the Spectrum Center in Charlotte. Parking pass included.
Date: Saturday, April 21 at 7:30 p.m.
Donated by: Friends of Salisbury Academy
Bloom in Celebration Sign-Up Parties
Oyster Roast
The outdoor fire will be crackling and beer and wine flowing at a fabulous oyster roast at the home of Andrea Davis and Jeff Ralston. Join in the fun at this backyard party with festive live music, door prizes, and food catered by Big Daddy's of Lake Norman.
Date: November 2018
Hosted by: Andrea Davis and Jeff Ralston, Gwin and Matt Barr, Meg and Jay Dees, Nan and Danny Fisher & Traci and Brad Williams
---
Girls Night at Caniche
Girls really do just want to have fun! Sip, shop, and enjoy time with the ladies at a private shopping event at Caniche in downtown Salisbury. Enjoy heavy appetizers, beer, wine, party favors, and door prizes, and treat yourself to something special with a $50 gift card towards any Caniche purchase.
Date: September 20 from 6 to 8 p.m.
Donated by Caniche
Tickets: $100 per person (limit 25 guests)
---
Night Golfing at the Country Club of Salisbury
This evening of golf will be one to remember! Kick off your night with a cookout and selection of beers on the patio at the Country Club of Salisbury. When the sun sets, you'll head to the course to golf six holes in fun company on fairways and greens lit with glow sticks. To finish off the night, put your feet up with a glass of bourbon in the club's Grill Room.