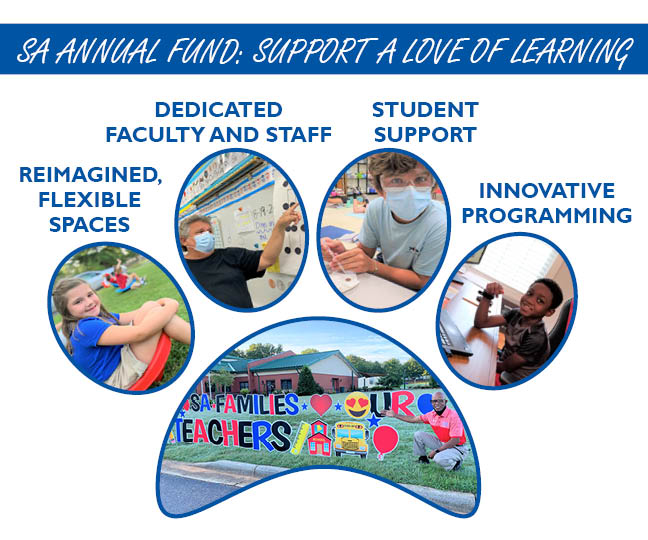 An innovative learning environment made possible by the generosity of donors like YOU!
Since 1993, Salisbury Academy has provided an innovative learning environment that prepares students to enter their future world as leaders. Our independent school provides students the keys to success, not just by what is taught, but by teaching the way the students learn.
The Annual Fund is our most important fundraiser. Help us reach our school-wide goal of $85,000 and 100% participation from families, staff, and our board of trustees.
Tuition and fees cover approximately 80% of the cost of a Salisbury Academy education, as is the case with many other independent schools. Our development efforts are designed, in part, to solicit charitable gifts to bridge the gap between tuition income and the actual cost of operating the school, helping to keep tuition affordable. Teacher recruitment and training, curriculum and program enhancements for our music and arts, athletic programs, technology upgrades, and maintenance of existing facilities are examples of ways in which these gifts are used.
Ways to Give
Give online TODAY! You can make your donation online using our secure donation page. Payment may be made monthly or in a lump sum on or before April 30, but please make your pledge by December 1. Your gift is tax deductible; Salisbury Academy is a 501(3)(c) non-profit organization.
Make a gift by phone to our Development Coordinator Tracey Baird at 704.636.3002, Ext. 1270. Email Tracey at tbaird@salisburyacademy.org.
Make a gift by mail to Salisbury Academy, Attn. Annual Fund, 2210 Jake Alexander Boulevard, North, Salisbury, NC 28147.
Thank you for supporting the school's mission of inspiring a love of learning and preparing passionate leaders through discovery, stewardship, community, and faith.
Donor levels
Founder Circle: $10,000 +
Head Circle: $5,000- $9,999
Patron Circle: $2,500 - $4,999
1993 Society: $1,993 - $2,499
Friend Circle: $500 - $1,992
Jaguar Circle: $1 - $499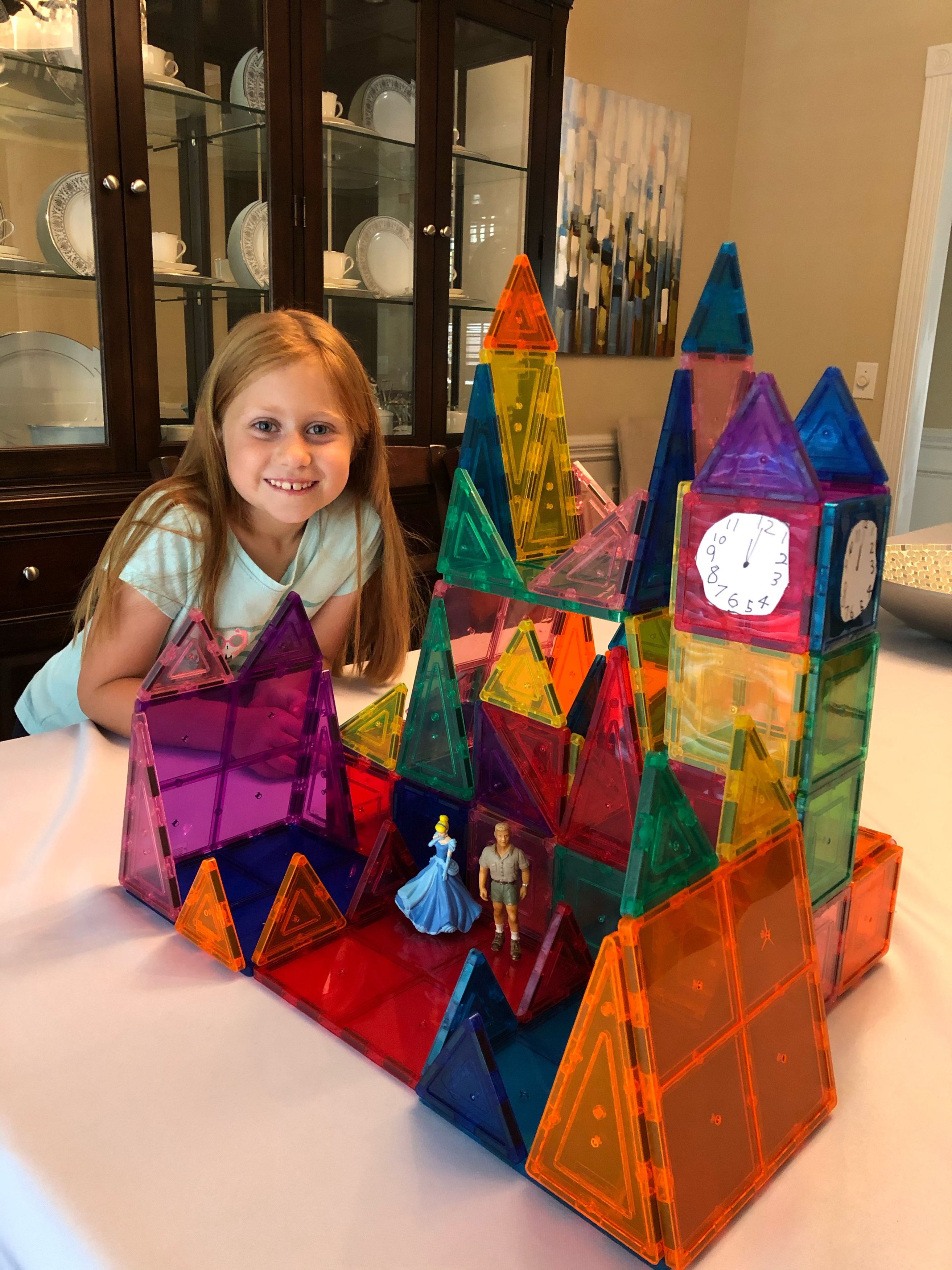 Why support the SA Annual Fund? The Easter family shares: "Salisbury Academy truly feels like a family to us. We are very fortunate to have such a wonderful group of teachers, faculty, and leaders educating and caring for our children while teaching strong values. Giving back is important to our family because we believe that by helping, in whatever way we can, we make our SA family stronger. We want our children to know that being able to give back is a privilege, and we want them to see that belief modeled." Pictured above: Megan Easter, second grade, created a Cinderella castle as part of the class CKLA unit on fairytales during this past Friday's E-Learning Day.
---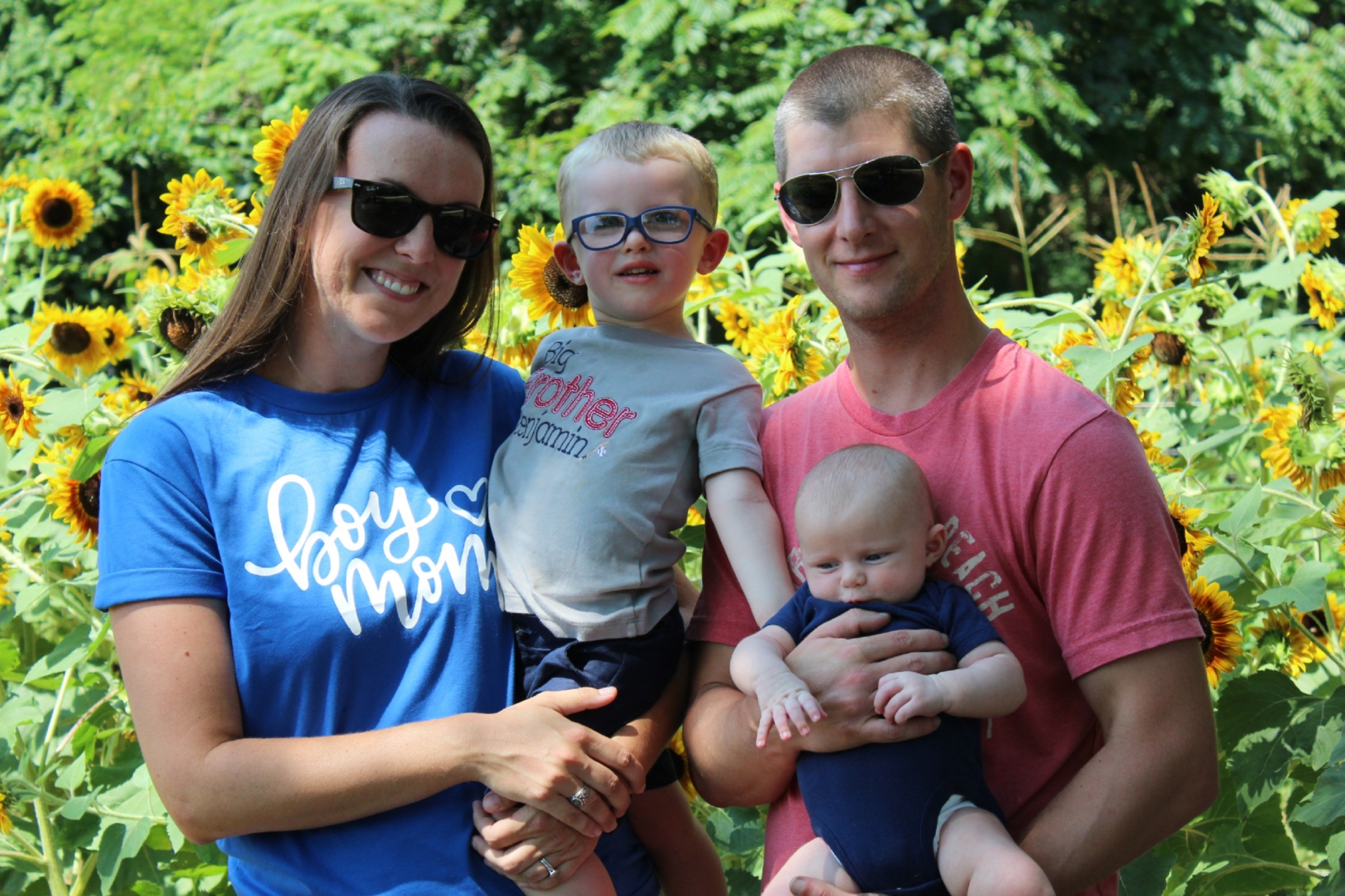 Why support the SA Annual Fund? Mrs. Starrett, fifth and sixth grade math and science teacher, shares: "I choose to support the SA Annual Fund each year because our school truly inspires a love of learning. Years ago, before I became a part of the SA family, my husband and I committed to sending our future children to this awesome place. We could see the value of the education that Salisbury Academy provides even before we were parents and before I joined this phenomenal team of teachers. Since becoming a teacher here in 2018, my reason to give is two-fold: I often think how incredibly blessed I am to have a job that is meaningful and that I love. How awesome it is to wake up every day excited to go to work! And some day, not too long from now, we'll have the joy of experiencing SA as parents."