Why JK through 8?
A JK through 8 learning environment provides students, teachers, and parents with a close and dynamic community, one in which students are developed to their fullest potential and provided with the academic, social, and personal tools to succeed.
Academics: In Salisbury Academy's Core Knowledge Curriculum, students revisit concepts in increasing depth over the course of their progression through the grades. As a means to empower both older and younger learners while solidifying concepts, students collaborate across grade levels with older students leading learning exercises for their younger peers.
Mentoring Opportunities: Student interactions in a JK through 8 environment provide mentoring opportunities for older students. In Salisbury Academy's close community, younger students have role models to look up to in every facet of school life – from academics, to athletics, to friendship and leading a life of virtue – and older students have the healthy responsibility of modeling behavior for their younger peers.
A Community Environment: A JK through 8 learning environment is one where activities and offerings are tailored to the age group served, and where middle school students are not at risk of getting lost in the mix: Middle school students at Salisbury Academy serve as upperclassmen and are respected role models for their younger peers.
Where Students are Known: Students at Salisbury Academy are known, nurtured, and loved. Our close community provides faculty with the opportunity to form close relationships with each and every student and their parents.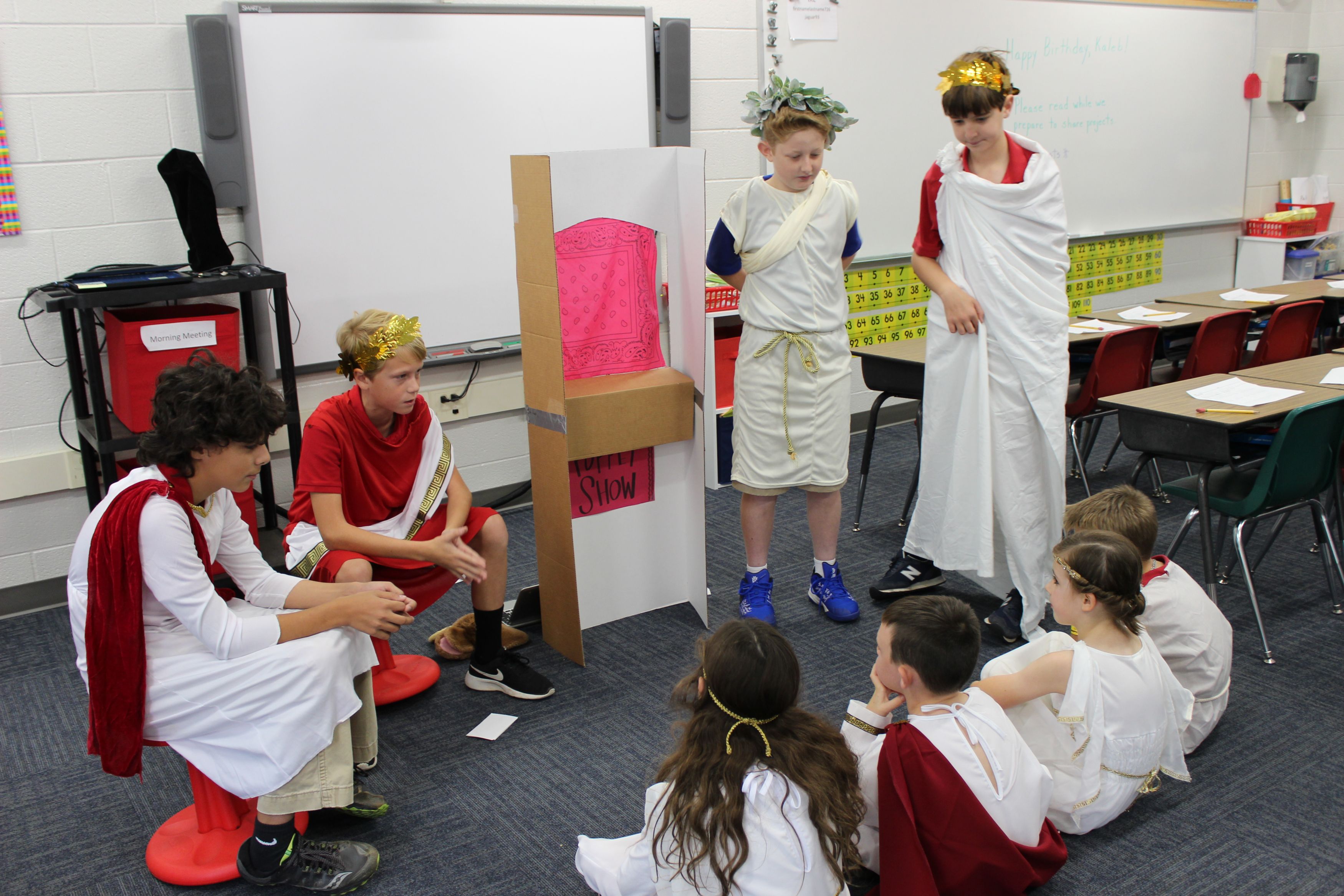 Greek Fest at SA (above): Culminating both class units on Ancient Greece, second-graders cycle through centers designed and led by sixth grade students.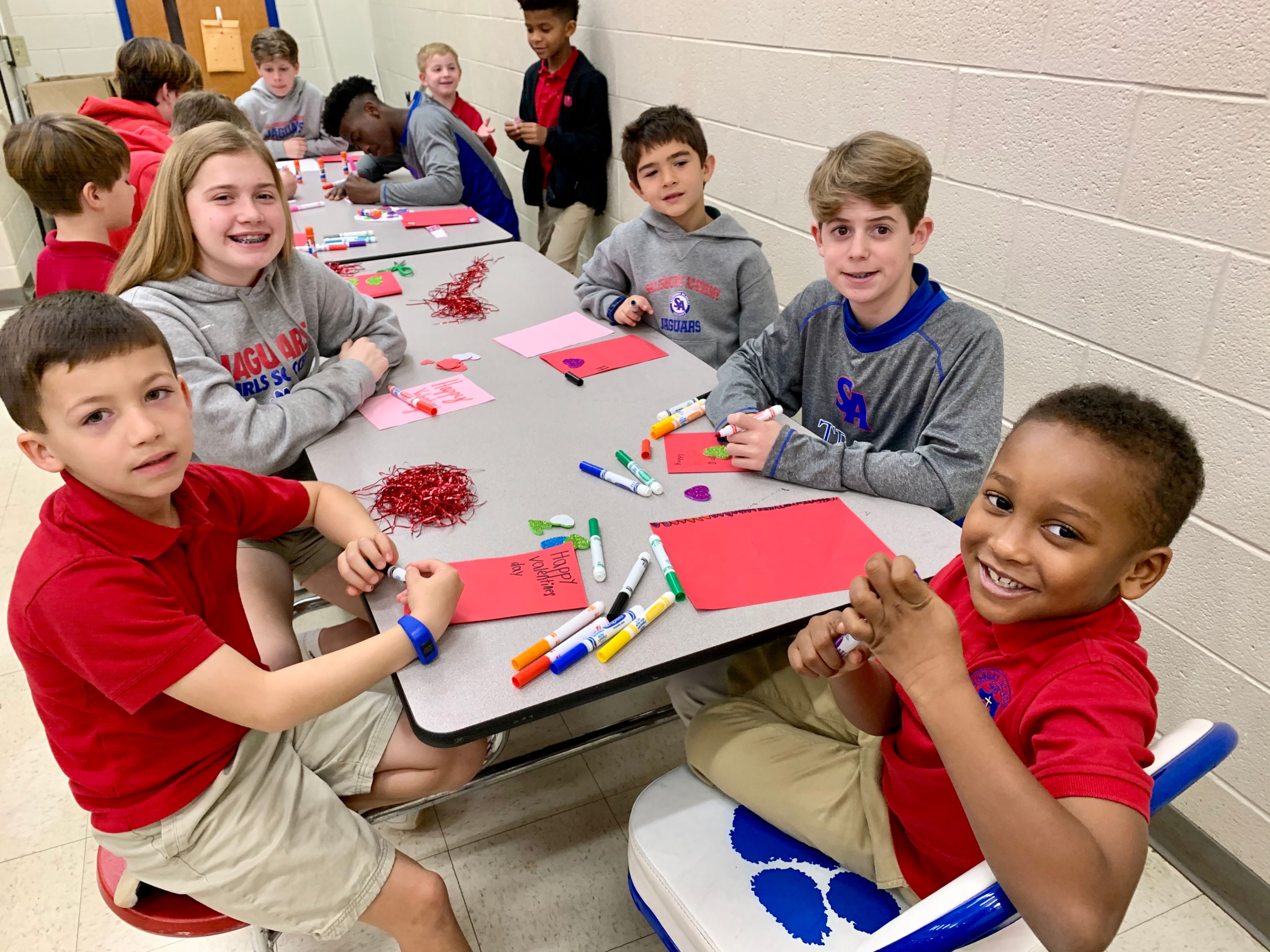 Upperclassmen and younger students have ample opportunity to form special connections through programs including regular 1st and 8th grade buddy activities (above) and the JK/3rd grade mentoring program (below).