Language Arts
The practice of both creative and expository writing promotes fluency and appreciation for writing and reading. Exciting literature enhances the focus of reading comprehension and response to literature. The third grade curriculum exposes children to a variety of genres while also encouraging them to develop the "author" within. Cursive handwriting instruction is also taught. Texts used includes: Handwriting Without Tears, Orton Gillingham, and Houghton-Mifflin English.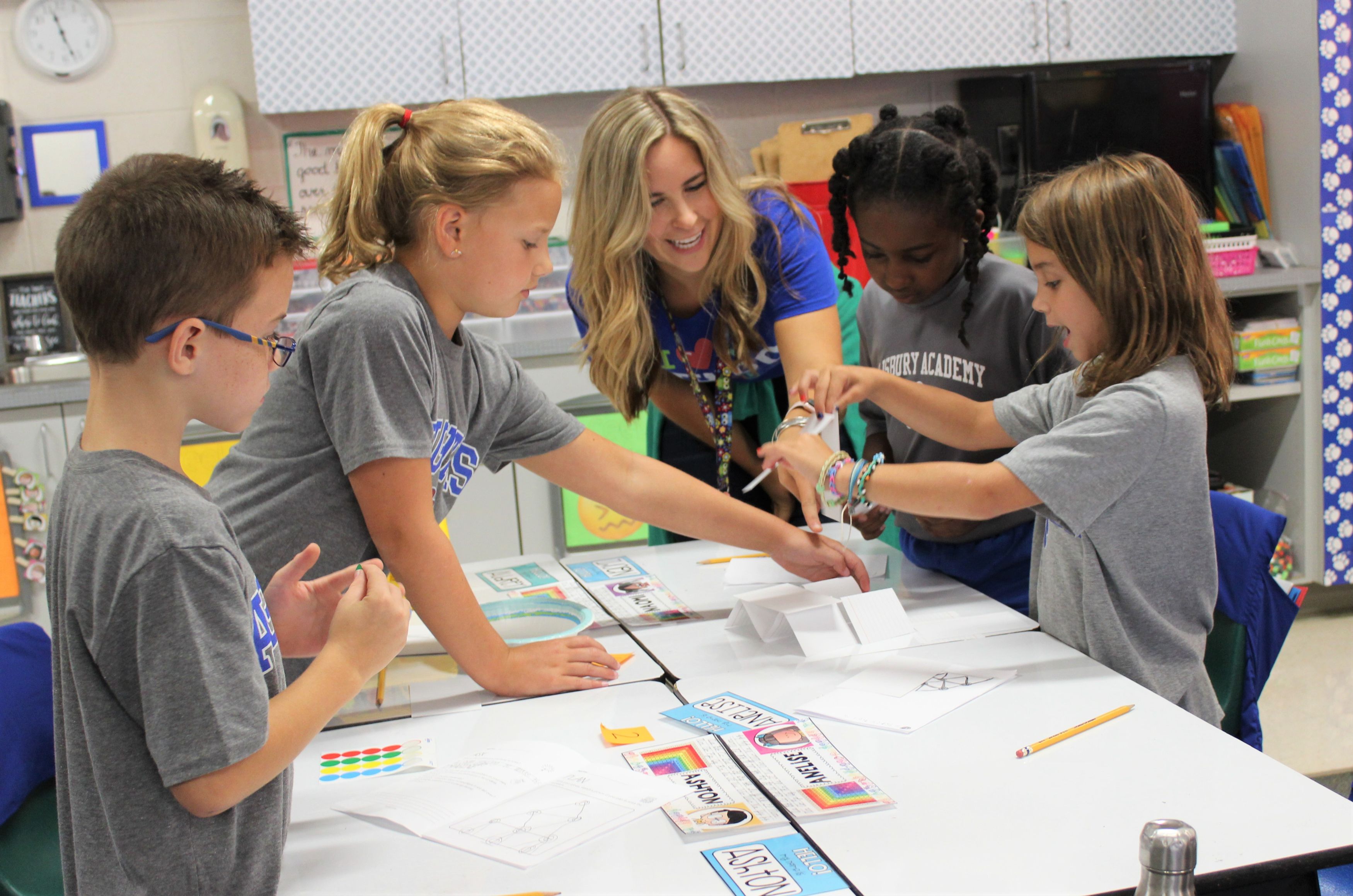 Social Studies and Geography
The third grade focuses on both world geography and cultures, and American history and geography. Through geography, the students gain spatial sense of the world around them. A timeline approach to history allows our students to investigate and compare past cultures and events. Units of study include Canada, Ancient Rome, the Vikings, Early Exploration of North America, and the Thirteen Colonies and Times before the Revolution.
Mathematics
The mathematical foundation continues to build in the third grade through both structured and integrated units. Using prior knowledge, children develop mental math skills in addition, subtraction, multiplication, division, word problems and equations. Other areas (numbers, fractions, decimals, and money) also promote the discovery and understanding of concepts.Text: Sadlier-Oxford.
Science
Cooperative and collaborative learning enhances our hands-on approach to learning in science. Through engaging units, students learn science through observing, collecting, discussing, exploring, classifying, and experimenting. Problem-solving and critical thinking skills based on the scientific method are fostered. Units of study include Classification of Animals, The Human Body, Light and Optics, Sound, Ecology, and Astronomy. Science biographies covering the lives of Alexander Graham Bell, Copernicus, Mae Jemison, and John Muir are also covered at this grade level.