Language Arts
Students are given many opportunities for writing, both imaginative and expository. Using the writing process, students strike a balance between creative writing and correct use of conventions. Students produce a variety of types of writing: summaries, research essays, letters, persuasion, description, and poems. Reading also focuses on fluency and the ability to make connections: text-to-text, text-to-world, and text-to-self. Students read and respond to a variety of fiction, non-fiction, drama, classical mythology, and poetry. Lessons in grammar and usage focus on the parts of speech, correct punctuation and sentence types. Grammar and usage are incorporated throughout the writing process. Utilizing Caesar's English, vocabulary lessons focus on definitions, analogies, synonyms and antonyms. They are based on the study of Greek and Latin roots (stems) and their relationships to English and Spanish. Examples of novels and plays for sixth grade include: The Iliad, The Odyssey, Julius Caesar, Tom Sawyer, and The Prince and the Pauper.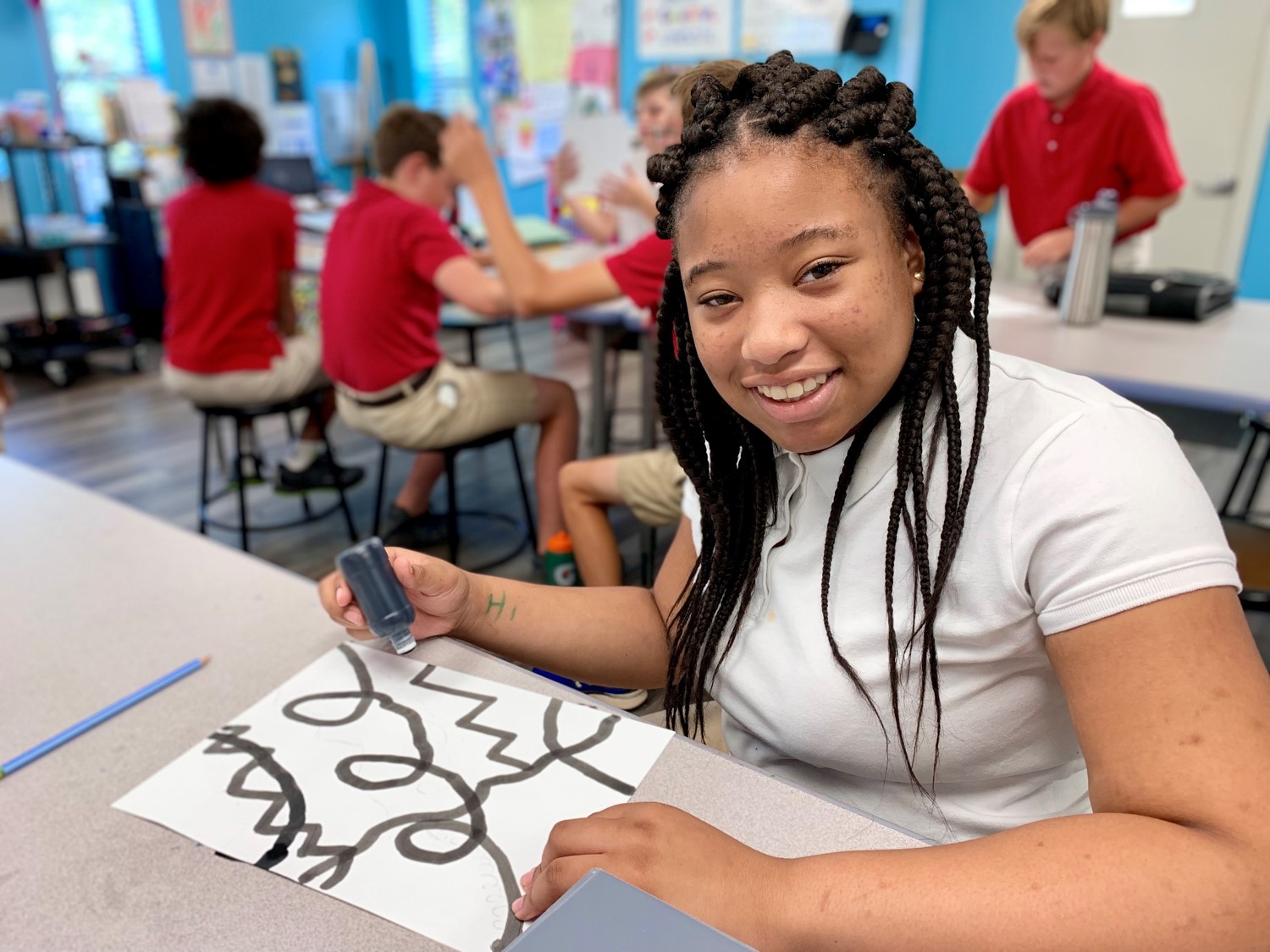 Mathematics
Students use their previous understanding to increase mathematical knowledge and are challenged to use their higher-order thinking skills. The sixth grade math program includes the study of basic operations with whole numbers, fractions, integers and decimals, number theory, statistics, expressions, equations, geometry, spatial reasoning, measurement, ratios, proportions, percent, probability, patterns and relationships, and graphing. Algebraic thinking and problem solving throughout the curriculum help prepare students for Pre-Algebra. Manipulatives and technology are used for teaching and enrichment. Opportunities for acceleration and online course work are available to students working at an advanced pace.
Social Studies
In this course, students study Judaism and Christianity, the ancient civilizations of Greece and Rome, Enlightenment and Romanticism, the French Revolution, Immigration, Industrialization and Urbanization, Latin America and world geography. Students investigate these topics through a wide variety of resources including media, hands-on projects, and field trips.
Science
The sixth grade science program includes the study of the Scientific Method, Plate Tectonics, Oceans, Astronomy, Energy and Heat, and the Lymphatic and Circulatory Systems, and Science Biographies, at least one per unit. Hands-on lab experiences, computer programs, and field trips enrich the program.