Language Arts
The second grade students are exposed to a wide variety of rich literature to develop their written and oral communication skills. The following areas are developed to build their language knowledge: decoding, word recognition, comprehension and response, writing, spelling, and grammar and usage. Students also develop their handwriting. Texts used include: Handwriting Without Tears, Orton Gillingham, and Houghton-Mifflin English.
Social Studies and Geography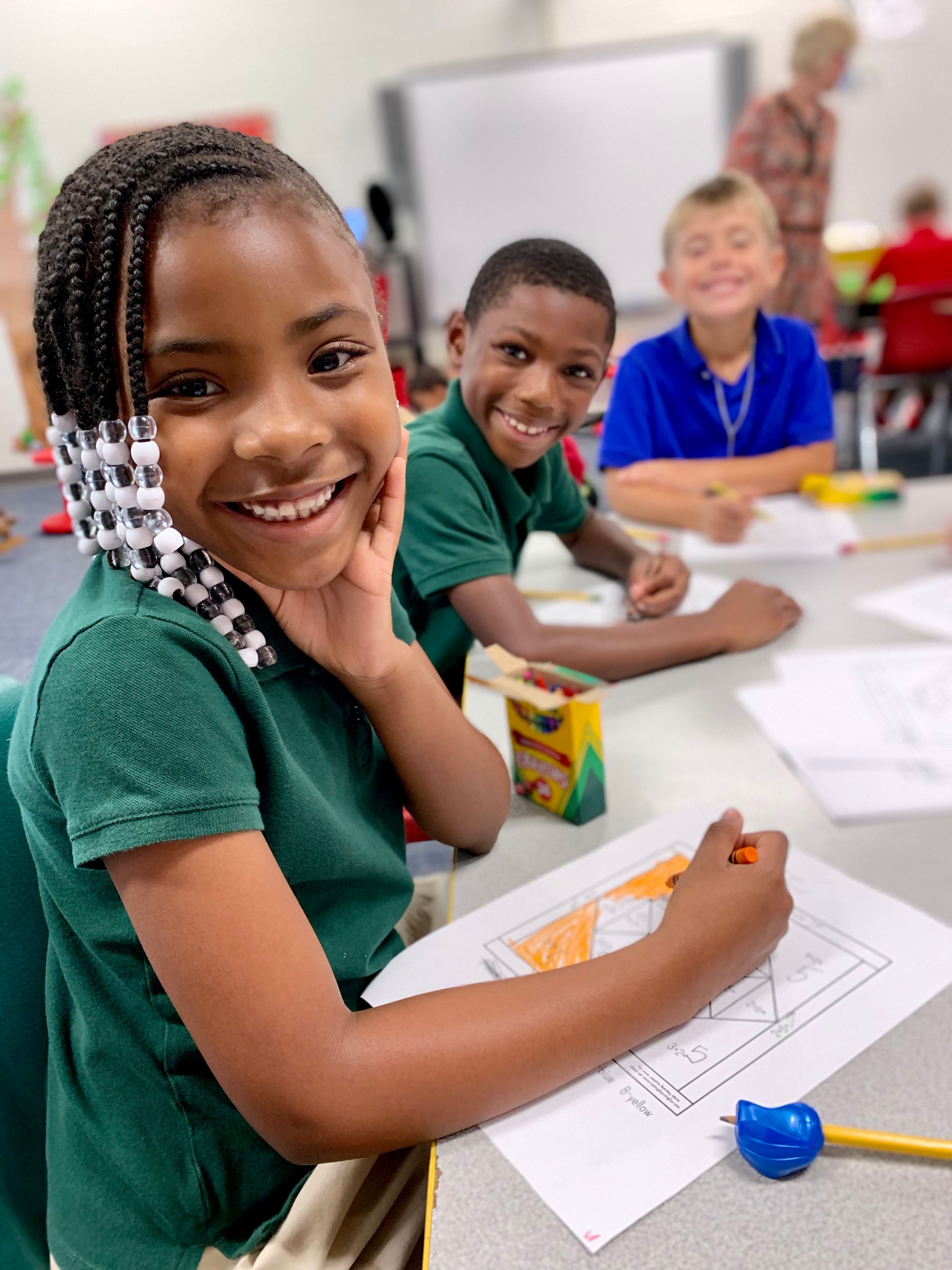 The Core Knowledge Sequence develops a rich foundation of World and American History and Geography that challenges and intrigues our students. Students delve into such early civilizations as India, China, and modern Japan. An in-depth study of Ancient Greece is provided through a study of topics with gods and goddesses, the Olympic Games, and the Great Thinkers of the time. American Government, the Civil War, Westward Expansion, and Immigration are covered in the study of American History. Map skills are also incorporated into each unit.
Mathematics
The Second Grade math program utilizes the Sadlier-Oxford math text to apply steady practice in addition, subtraction, and an introduction to multiplication and problem solving. Students also explore measurement, fractions, money, and Geometry. The use of manipulatives enriches and challenges our students.
Science
Second-graders are actively engaged in learning to view the world scientifically. Major topics investigated are Insects, The Human Body, Magnetism, Simple Machines, and the Cycles of Nature. Projects are designed to have students research, integrate, and apply the scientific method.