Math
The program in kindergarten builds upon the basic number knowledge gained in junior kindergarten. Instruction continues to use manipulatives to model concepts before moving to the more abstract symbolic expression. Among the concepts covered, students explore numbers beyond 100, standard and non-standard measurement, various graphing configurations, time to the half-hour, money values, and the presence of math within our daily routine, along with reasoning and problem solving. Sadlier-Oxford is the curriculum used to develop these objectives.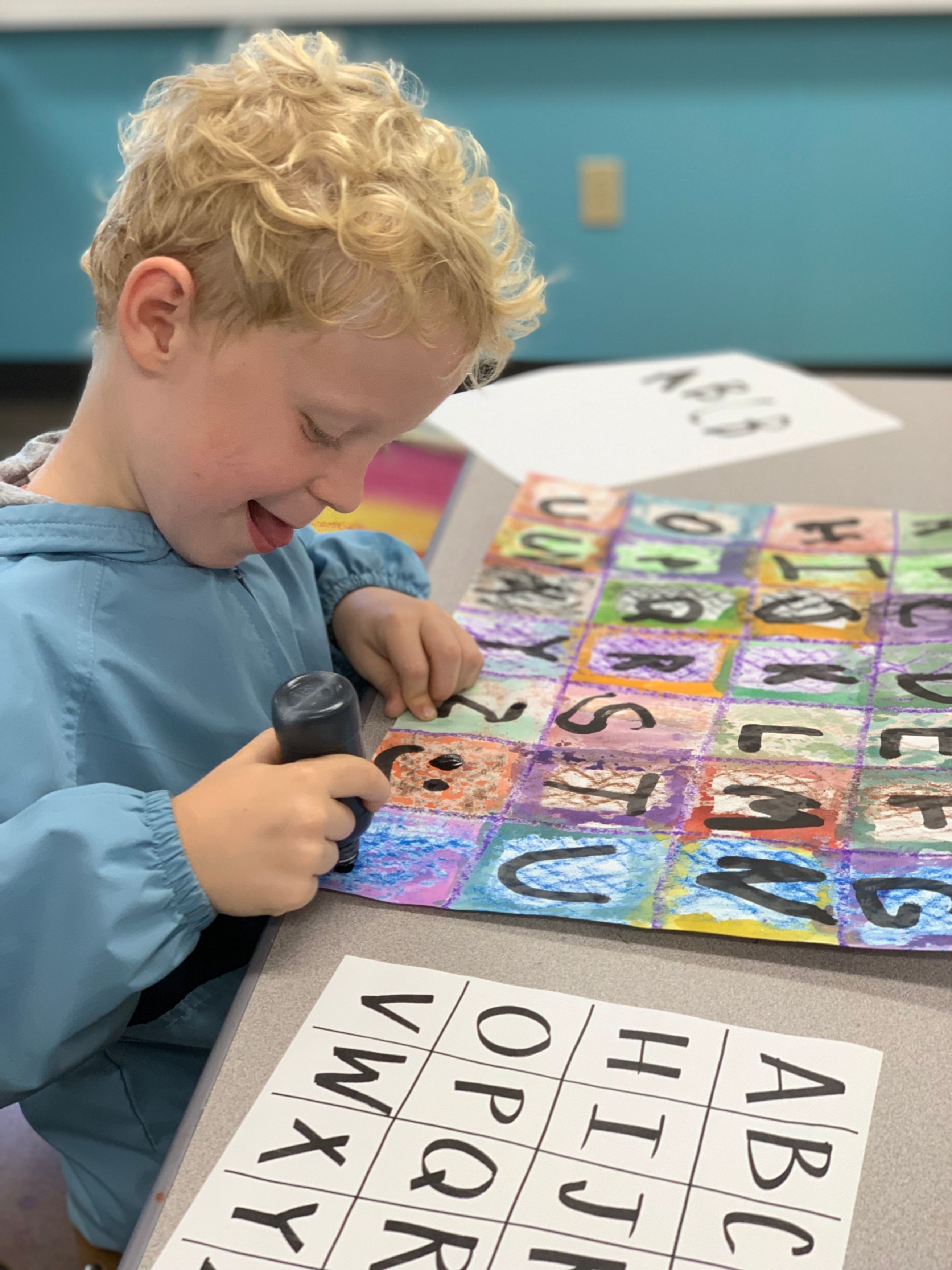 Language Arts
Children expand their phonemic and phonological awareness while continuing to build strategies and skills necessary for reading. Through listening to, reading and interacting with various forms of literature, students will develop print awareness and practice decoding and word recognition skills, while imitating the expression and fluency they hear during read-aloud time. The Orton Gillingham curriculum is used to develop these important reading skills. Children are encouraged to extend and apply their knowledge through creative writing utilizing phonetic, transitional, and conventional spellings.
Social Skills
Making friends and playing cooperatively with classmates is an important part of the kindergarten experience. Through the use of devotional teachings, as well as "teachable moments", children will be encouraged to treat others with respect and to show compassion for friends. Learning to function and work together constructively within a group setting is the overall goal. Children are also guided to exhibit good citizenship through community involvement.
Social Studies
Kindergarteners have the opportunity to explore their community and the people who make it work, as well as to develop an awareness of the world. Units covering ways of life for early Native Americans, early exploration and settlement in America, and study of presidents, past and present, are included during the year. Hands-on projects, demonstrations, and visual-presentations are utilized to teach these units.
Science
Our science program provides instruction utilizing the five senses to explore and observe a variety of topics. Children study units including plants and plant growth, farming, animals and their needs, the human body, magnetism, seasons and weather, and caring for the Earth. Pioneers in the field of science, such as Jane Goodall and George Washington Carver, are also studied.