Join us on Friday, May 12 for Kidsbloom 2017
Our Kidsbloom festival is a family-focused, fun-filled event geared toward attracting friends, family, and community to our school campus. Kidsbloom features inflatables, games, music, face painting, delicious food and treats, and a silent auction. The silent auction features items such as student art projects, Jaguar team memorabilia, class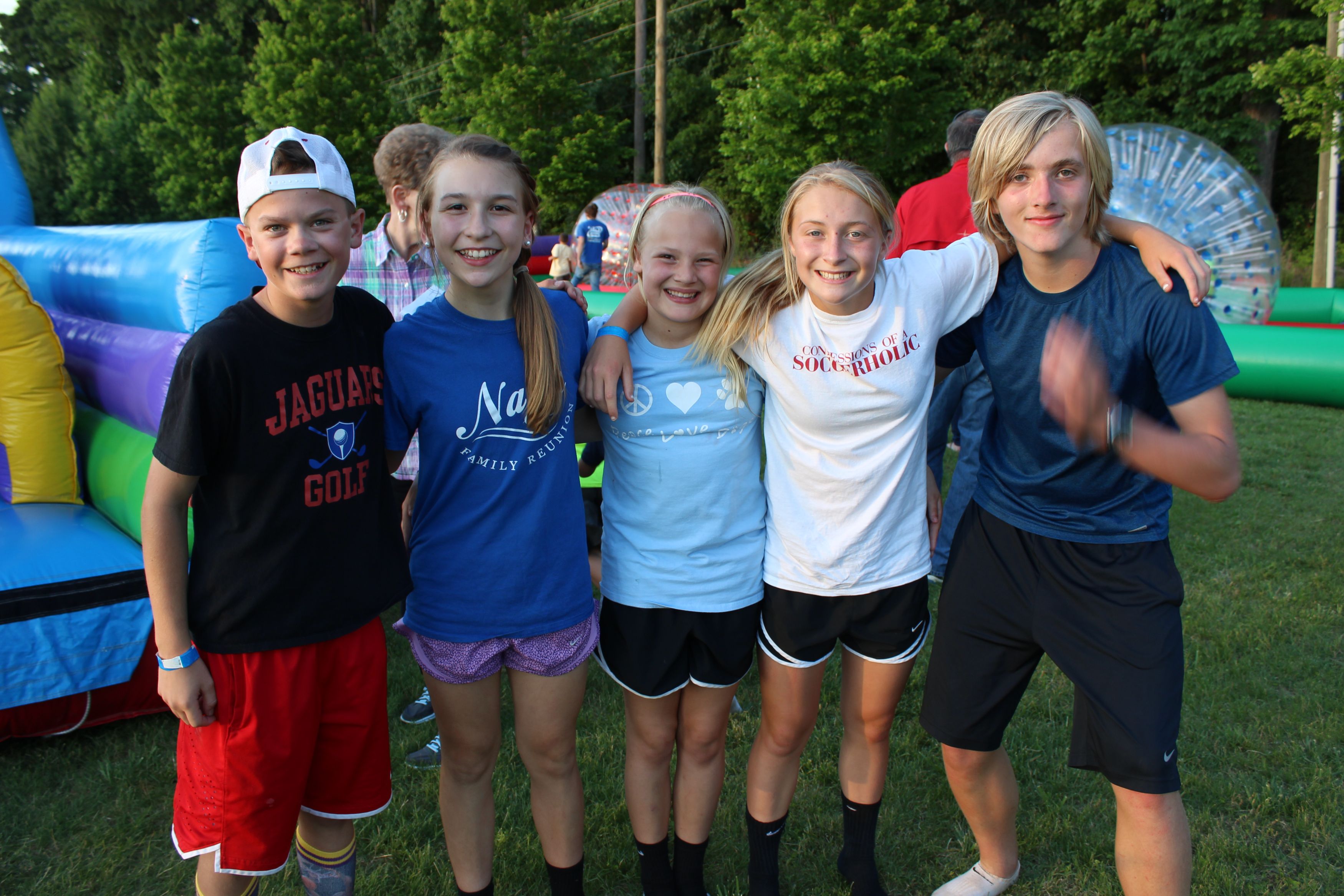 baskets, gift certificates, and so much more!
Kidsbloom tickets are $5 per person with an additional $5 for the Block Party Pass for unlimited access to inflatables. Children under 3 years old are admitted for free. $20 max entry fee per family (not including additional cost of Block Party Pass).
Kidsbloom supports Salisbury Academy's program growth, technology and capital needs, and empowers our passionate, bright, and compassionate teachers with more ways to do what they already do so well: Engage Minds and Build Futures. Kidsbloom also provides scholarship funding to afford students the opportunity to attend Salisbury Academy.
Become a Kidsbloom Sponsor by contacting Tracey Baird at tbaird@salisburyacademy.org
Thank you to our 2016 Sponsors
Rose
The Family of Chad van der Poel
Daisy
Crescent Construction Services
J.H. Cook & Sons, Inc.
The Family of Eve and Sam Rich
The Family of Connor Towns
Violet
BCD Electrical Contracting Inc.
Busby and Webb Orthodontics
The Family of Jordan Cline
The Family of Archie and Maggie Dees
Mecklenburg Radiology Associates
Morrison's Garbage Service
The Family of Carrie and Catherine Robson
Thrivent Financial
The Family of Courtney and Meredith Williams
Sunflower
The Family of Evan Barber
The Family of Caroline and Kendall Colwell
The Family of George and James Fisher
Fowler Physical Therapy
The Family of Ellison and Emily Frick
Lakeview Supply Company
The Family of Ethan and Emma Ott
The Family of Emmy and Jon Pendleton
The Family of Elsie Richter
The Family of Carys Roberson
The Family of Phoebe Shields
The Family of Bailey, Brooks and Bryce Zino
Marigold
The Family of Mason Brixey
BJ and Michael Connor
The Family of Daniel Ellis
The Family of Ardyn Eggar
The Family of Sydney and Reid Hlavacek
The Family of Peyton Hollar
The Family of Anna Mead
The Family of Jacob Mills
The Family of Leah Renten
The Family of Anelise Roy
The Family of Graham Shue
The Family of Avery Smith
The Family of Ben Yost