Join us on Friday, May 10 for Kidsbloom 2019
Our Kidsbloom festival is a family-focused, fun-filled event geared toward attracting friends, family, and community to our school campus. Kidsbloom features inflatables, games, music, food, and a silent auction. This year's silent auction will feature fun around town, Jag Pride items, and student artwork.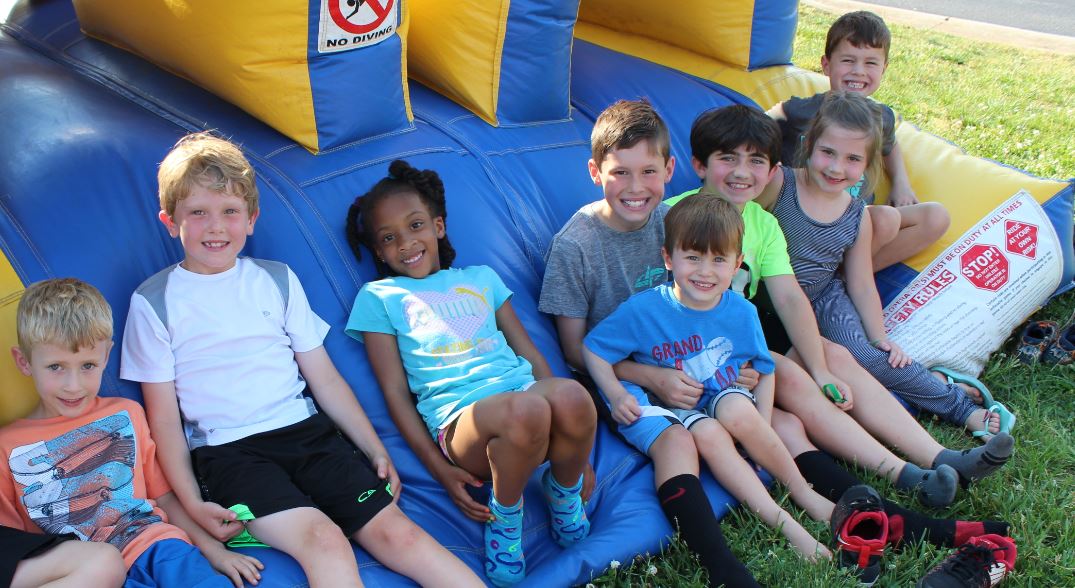 Kidsbloom is held on the Salisbury Academy campus. Entry is $10 per child and includes unlimited games and bouncing. Entry is free for adults and children 3 years old and under. Food will be served in the gym for an additional $5.
Kidsbloom supports Salisbury Academy's program growth, technology and capital needs, and empowers our passionate, bright, and compassionate teachers with more ways to do what they already do so well: Engage Minds and Build Futures. Kidsbloom also provides scholarship funding to afford students the opportunity to attend Salisbury Academy.
Contact Salisbury Academy's Development Office to donate an auction item or learn more
Salisbury Academy thanks our Corporate Partners for their support of Kidsbloom!