Join us on Friday, May 11 for Kidsbloom 2018
Our Kidsbloom festival is a family-focused, fun-filled event geared toward attracting friends, family, and community to our school campus. Kidsbloom features inflatables, games, music, face painting, food and treats, and a silent auction. This year's silent auction will feature experiential family fun, from visits to Disney World to cooking, art, and sports adventures.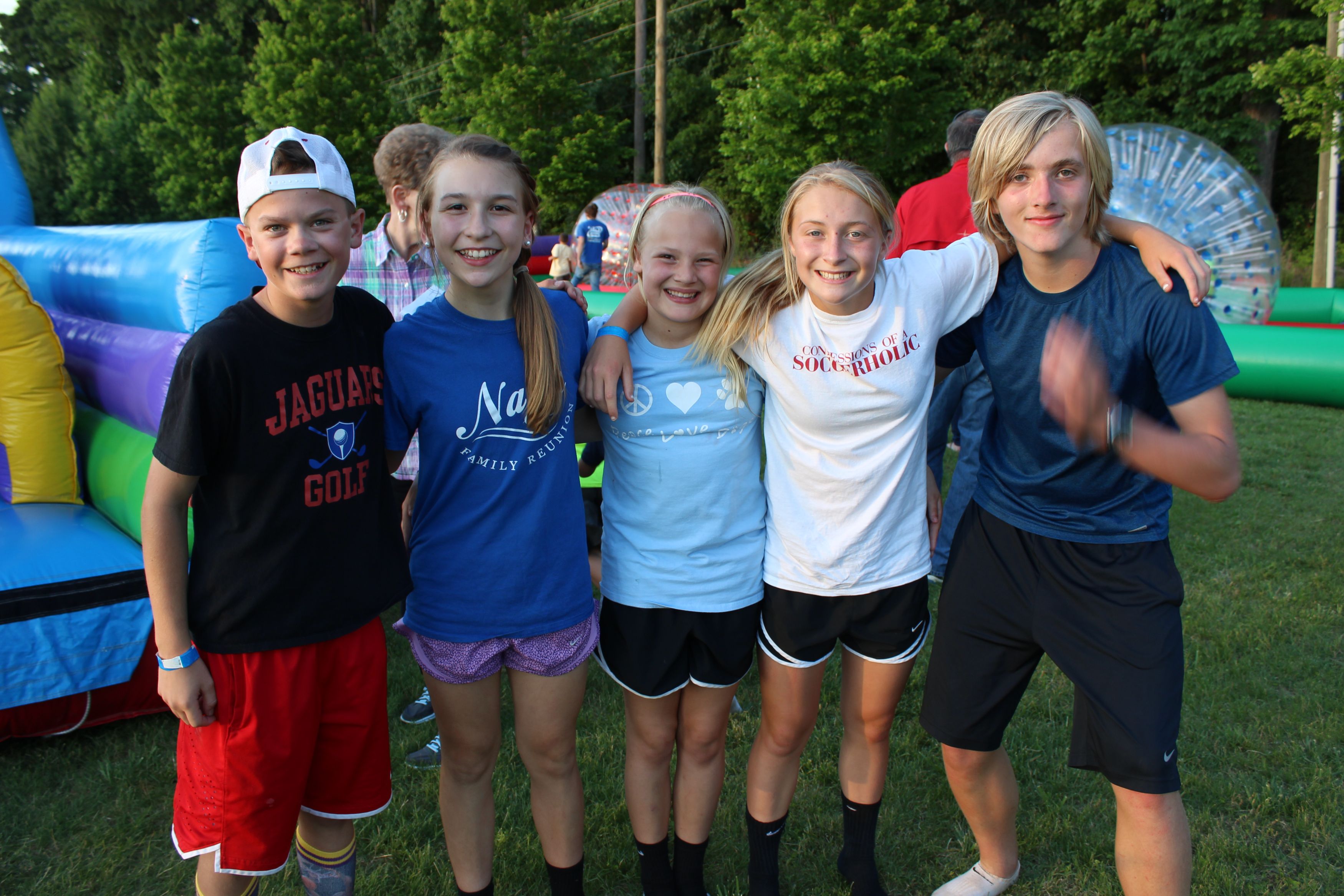 Kidsbloom is held on the Salisbury Academy campus. Tickets are $5 per person with an additional $5 for the Block Party Pass for unlimited access to inflatables. Children under 3 years old are admitted for free. Food served from 5 to 8 p.m. For families gearing up for the 2017-2018 school year, Salisbury Academy's PSA will sell PE t-shirts at Kidsbloom.
Kidsbloom supports Salisbury Academy's program growth, technology and capital needs, and empowers our passionate, bright, and compassionate teachers with more ways to do what they already do so well: Engage Minds and Build Futures. Kidsbloom also provides scholarship funding to afford students the opportunity to attend Salisbury Academy.
Become a Kidsbloom Sponsor by contacting Tracey Baird at tbaird@salisburyacademy.org
Salisbury Academy thanks our Corporate Partners for their support of Kidsbloom!
---
Thank you to our 2017 Sponsors
Rose
The Family of Cheryl and Jack van der Poel
Violet
The Family of Jordan Cline
The Family of Daniel Ellis
J.H. Cook & Sons, LLC
The Family of Gwen and Terry Pendleton
The Family of Sam and Eve Rich
The Family of Catherine and Carrie Robson
The Family of Phoebe Shields
The Family of Courtney and Meredith Williams
Sunflower
The Family of Augustus Cline
The Family of Kendall Colwell
The Family of BJ and Michael Connor
Fisher-Greene Insurance Agency
The Family of Ellison and Emily Frick
The Family of Gigi Nagy
The Family of Tracey and David Peoples
The Family of Elsie Richter
The Family of Anelise Roy
The Family of Graham Shue
Tina S. Merhoff & Associates
The Family of Ben Yost
The Family of Ben, Bailey, Brooks, and Bryce Zino
Marigold
The Family of Miles Abramson
The Family of Brooklyn Albanese
The Family of Avery Arnez
The Family of Penelope Baird
The Family of Evan Barber
The Family of Will and Luke Fowler
The Family of Mary Masters Goodman
The Family of Peyton Hollar
The Family of John and Ryan McCoy
The Family of Jacob Mills
The Family of Benson Overcash
The Family of Leah Renten
The Family of Avery Smith