View the latest updates on SA alumni and share your own! Contact SA Alumni Relations with updates.
May 22, 2019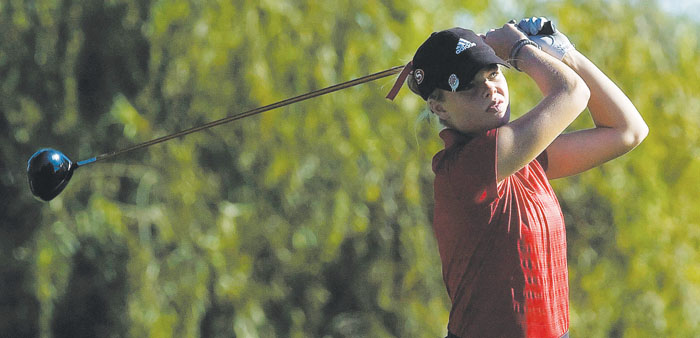 Salisbury Academy alumna Allison Lee is the USGA championship manager for the 2019 U.S. Women's Open at the Country Club of Charleston, May 30-June 2.
As manager, Lee's responsibilities include coordinating host site, community and media relations, securing accommodations for championship guests, overseeing the volunteer program, supporting the development of the master site plan and permitting efforts, and assisting in the development of the public safety plan to include parking, security, transportation, fire and medical operations. Read more in the Salisbury Post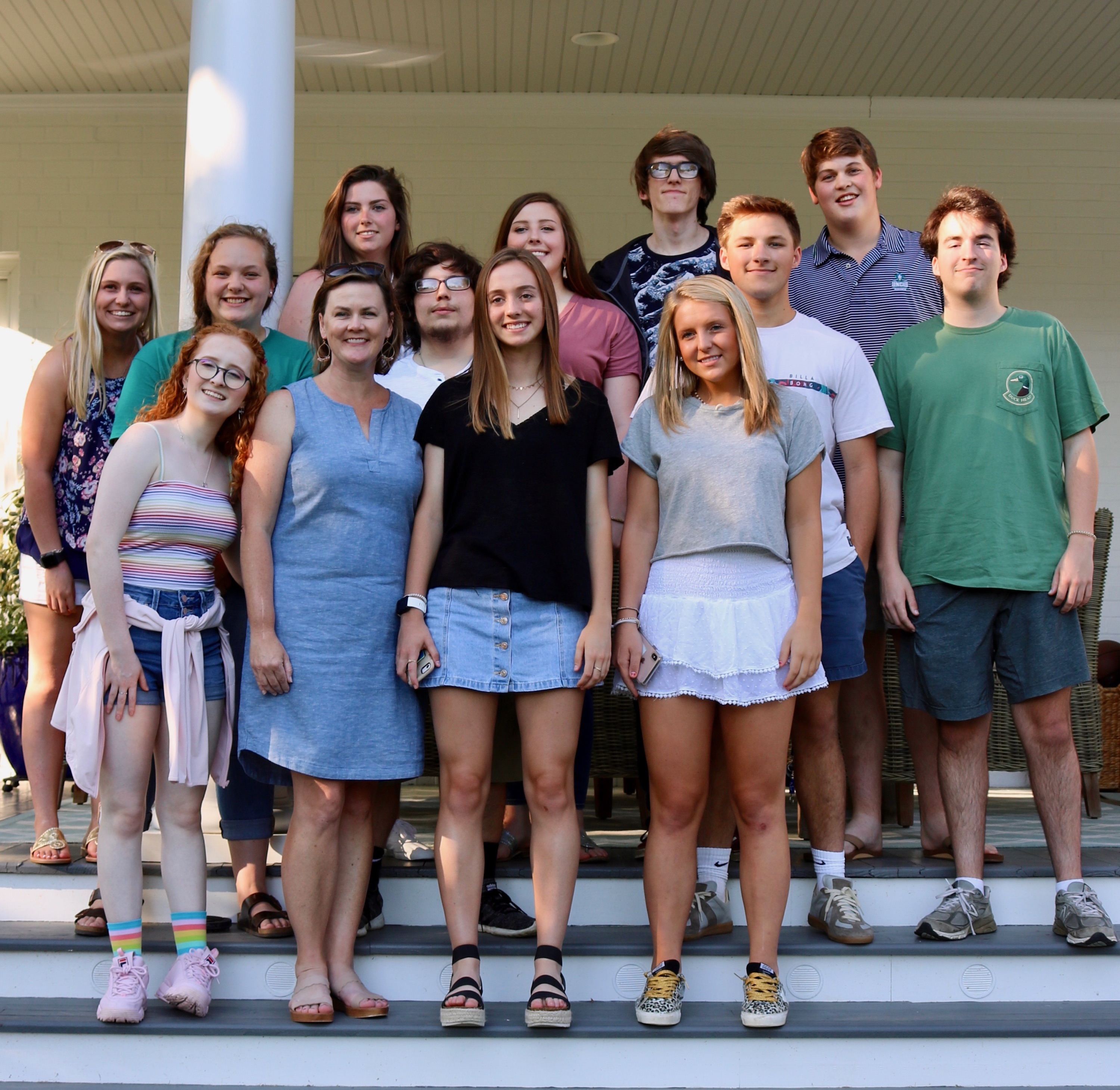 May 19, 2019
Such a joy to bring the SA Class of 2015 together at this weekend's alumni picnic! Congratulations to the SA Class of 2015 on their upcoming high school graduation. Wishing you the very best in the journey ahead!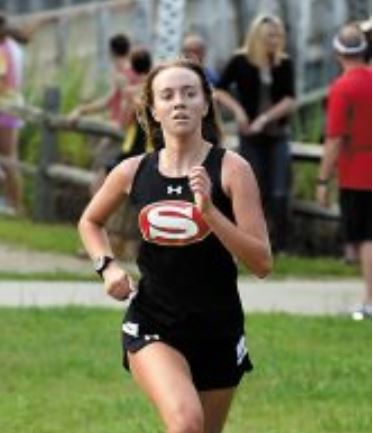 May 11, 2019
Congratulations to SA alumna Ellen Simons on a fantastic four years as a Salisbury High School athlete! Ellen will attend UNC Chapel Hill in the fall. Read the full article in the Salisbury Post
---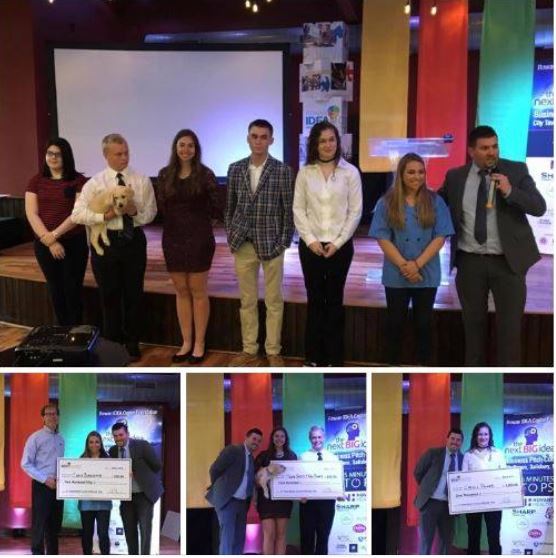 May 8, 2019
Congrats to SA alumna and Salisbury High School student Camille Palmer for winning $1,000 from The Next Big Idea to develop her titanium glass product!
---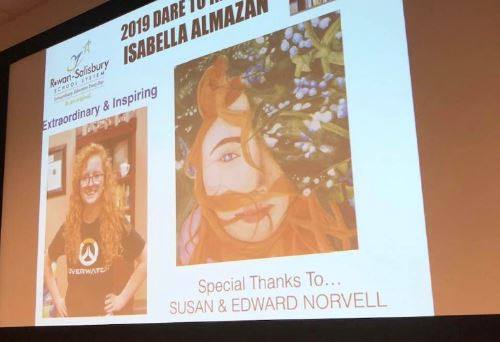 May 7, 2019
Congratulations to SA alumna Isabella Almazan for being honored at the RSS School Board Celebration as the Dare to Dream Art WVAC Competition winner! Isabella will attend SCAD in Savannah in the fall.
---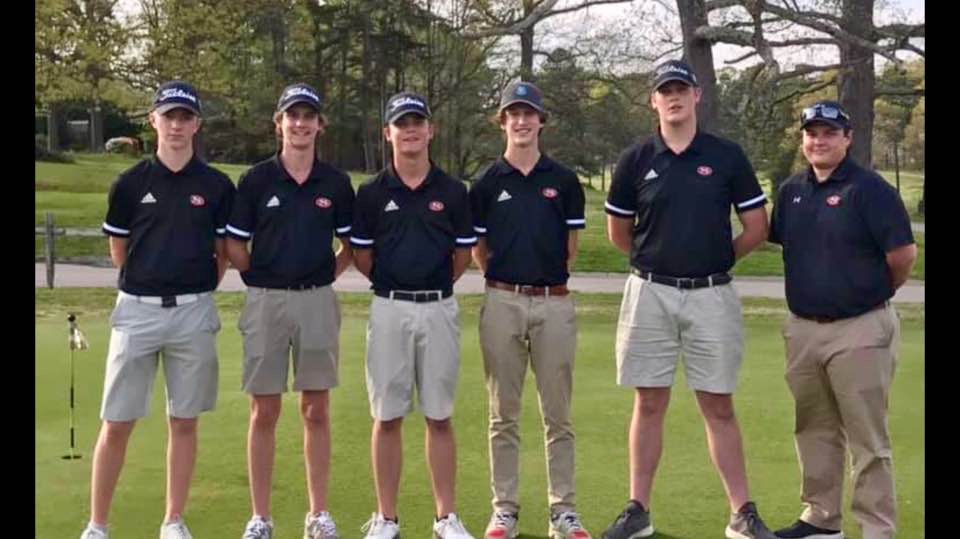 April 12, 2019
Congratulations to SA alumni Hank Robins, Will Fowler, Will Webb, and Harrison Parrott and their SHS Hornets golf team on winning the Rowan County Golf Championship! Read more in the Salisbury Post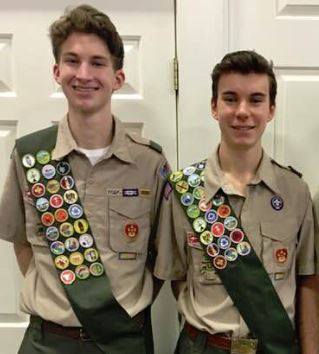 February 5, 2019
Congratulations to SA alumni Nicholas Peltz and Patrick Smith on achieving the rank of Eagle Scout!
---
December 10, 2018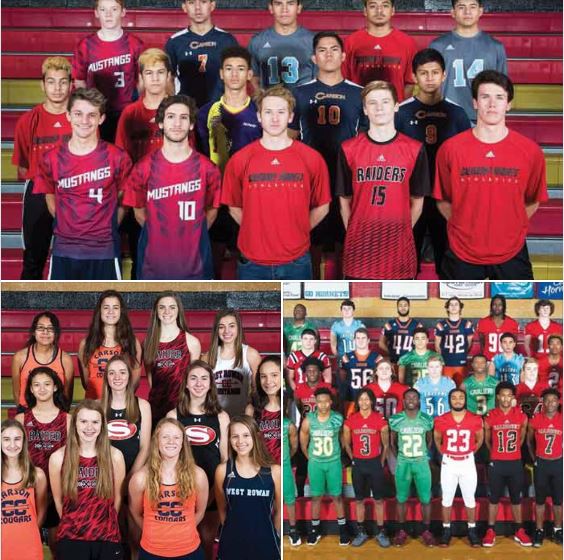 Congrats to our SA alumni who have been recognized as Rowan County 2018 All-County Athletes: Lila Harry in volleyball, Christopher Portillo in soccer, Ellen Simons in cross country, Margaret Thurman in tennis, and Chad Van der Poel in football.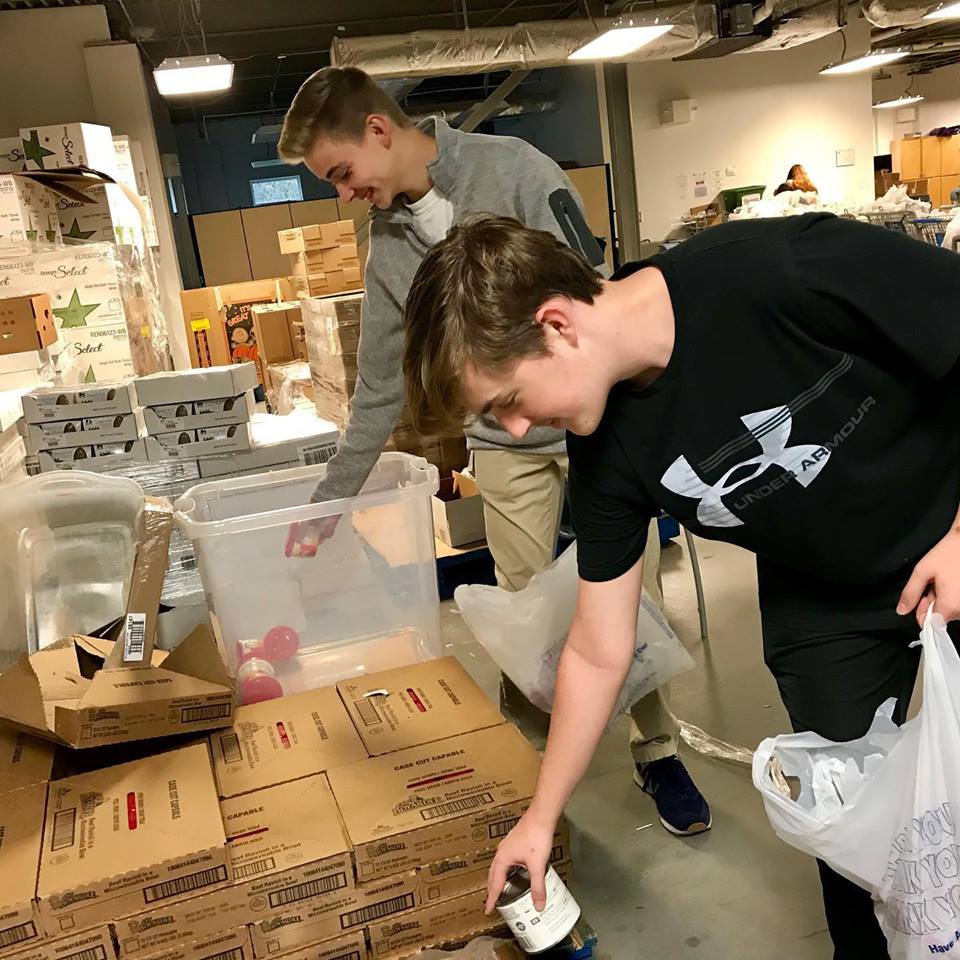 November 20, 2018
A super night packing food for Food for Thought with our SA alumni! Thanks to all who joined us yesterday evening!
---
September 13, 2018
A day off of high school for these SA alumni was transformed into a day ON! Recent SA grads Sadie, Morgan, and Virginia Moye returned to eat lunch and attend recess with their younger buddies. These special friendships between older and younger students are formed through the first/eighth grade buddy program.
---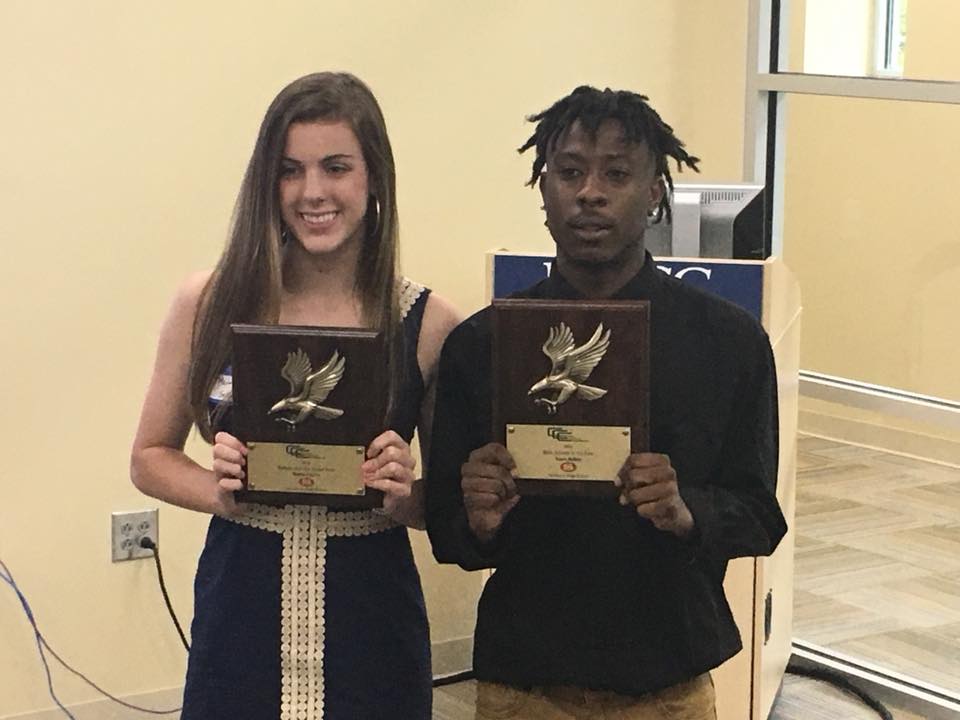 May 18, 2018
Congrats to SA Class of 2014 alumna Maria Capito, female Central Carolina Conference Athlete of the Year!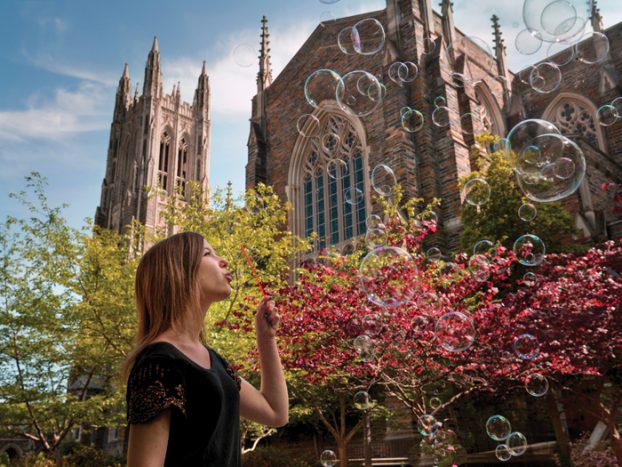 May 13, 2018
SA alumna Samantha Washko received treatment for leukemia from the Duke University hospital when she was five. Today, Washko is graduating magna cum laude from Duke and soon will head to Seattle for her new position at Microsoft. Read more
---
April 19, 2018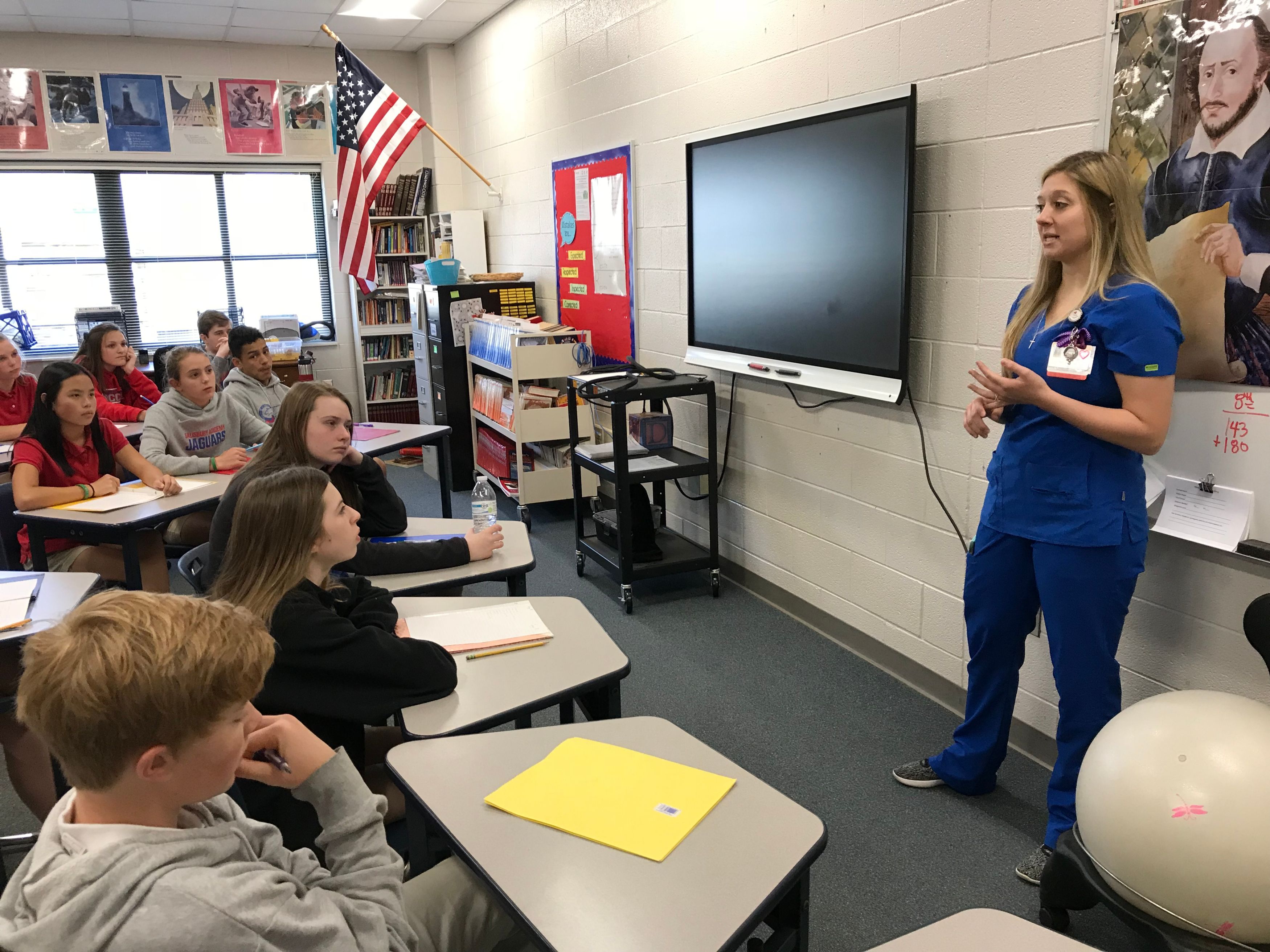 SA alumna Hannah Coulter visited the eighth grade class as a speaker in their career study series. Coulter is a neonatal ICU nurse at Brenner Children's Hospital and shared about her college and career path as well as her plans to pursue a nurse practitioner degree.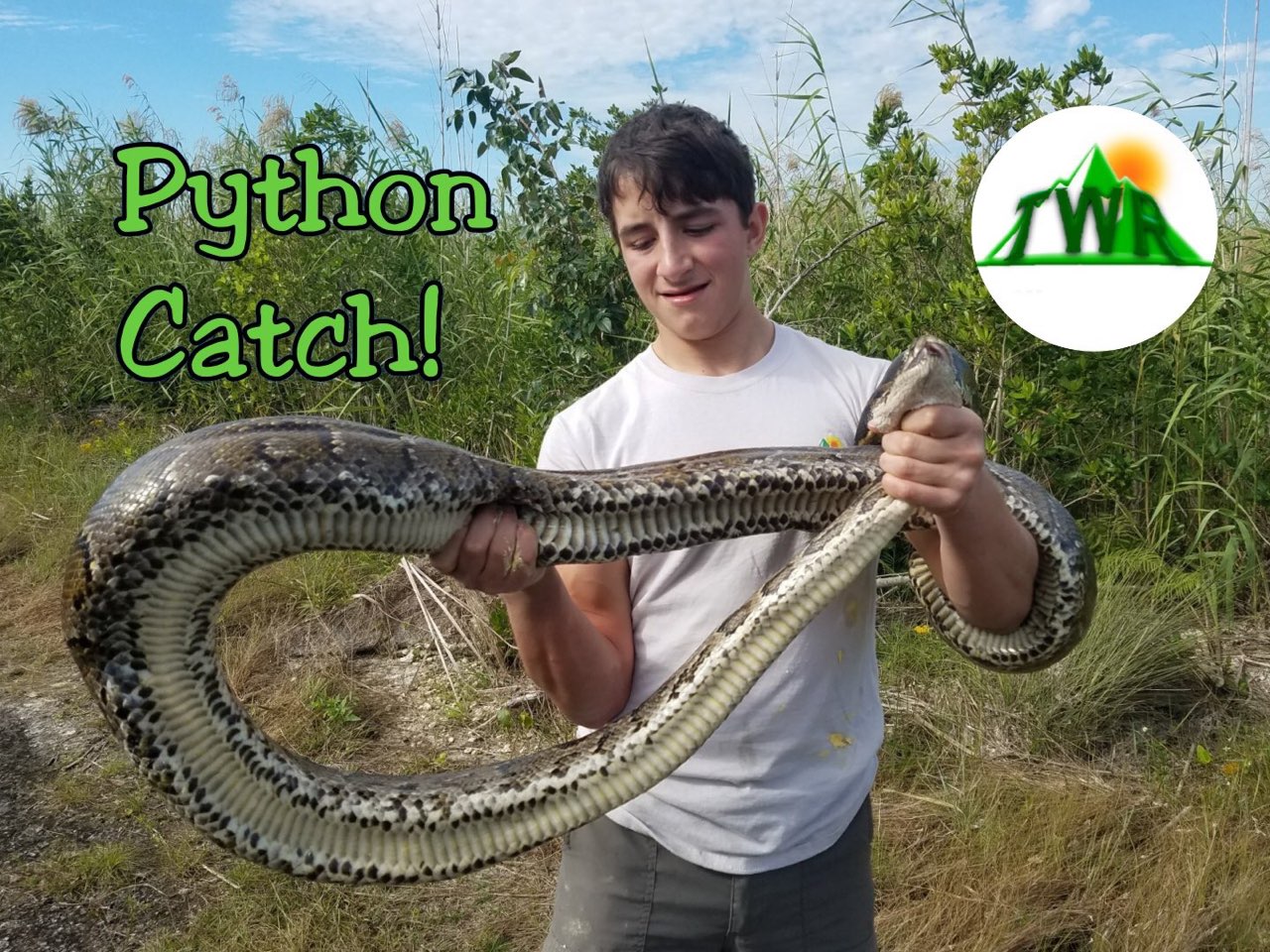 Congratulations to SA alumnus Ben Zino on being awarded the Park Scholarship to NC State! The mission of the Park Scholarships program is to bring exceptional students to NC State, based on outstanding accomplishments and potential in scholarship, leadership, service, and character. It is a full merit scholarship.
Zino will graduate from West Rowan High School in June and has served as President of the National Technical Honor Society, President of Crosby Scholars and President and VP positions for Student Government. In the community, Zino has participated in Boy Scouts (Eagle 10 Scout); leads red wolf conservation efforts; and produces the Wild Report at www.youtube.com/c/thewildreportofficial.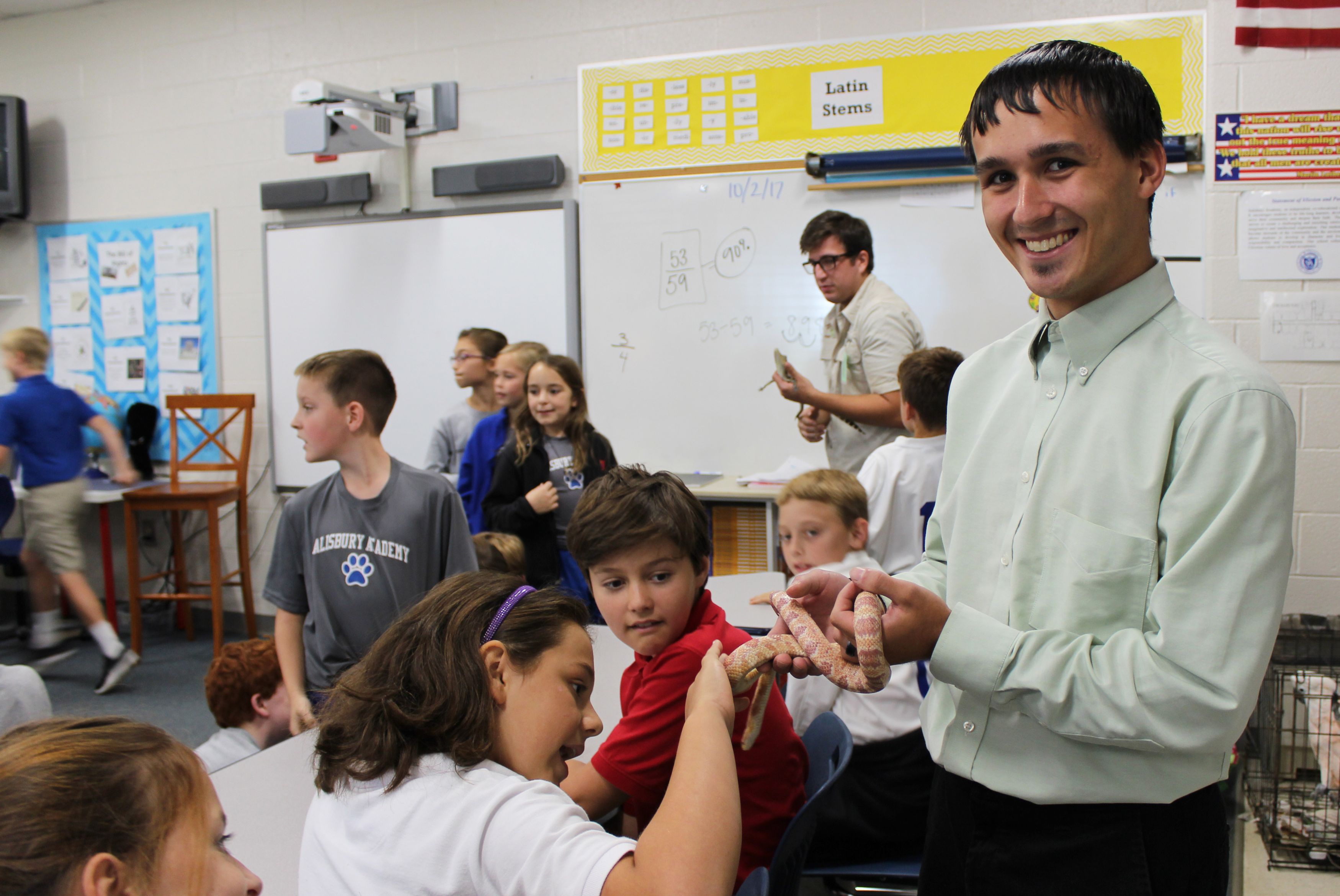 Nathan Wyatt Comes Home to SA: His Journey from Student to Teacher: For third grade teacher Nathan Wyatt, a walk through the halls of Salisbury Academy inspires much more than thoughts of lesson plans and upcoming class activities. A Salisbury Academy student for 10 years before graduating in 2009, Nathan shares that each day brings with it "full-circle" connections. read more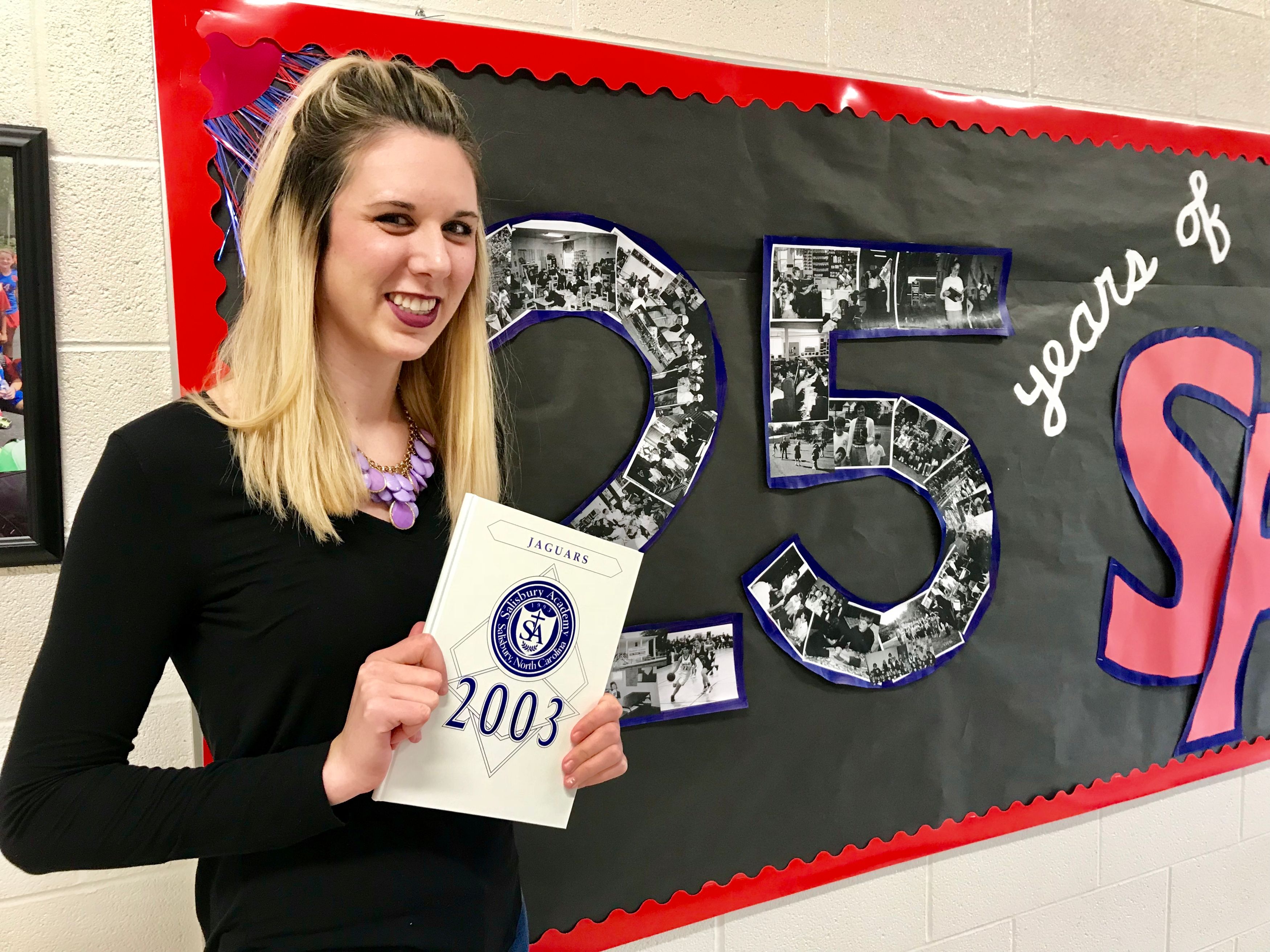 January 11, 2018
SA was thrilled to welcome back SA Class of 2003 alumna Lynsey Horn at a visit yesterday! Horn now serves as volunteer coordinator for Rowan Helping Ministries and was part of the first class to graduate from SA's current building at 2210 Jake Alexander Blvd. N.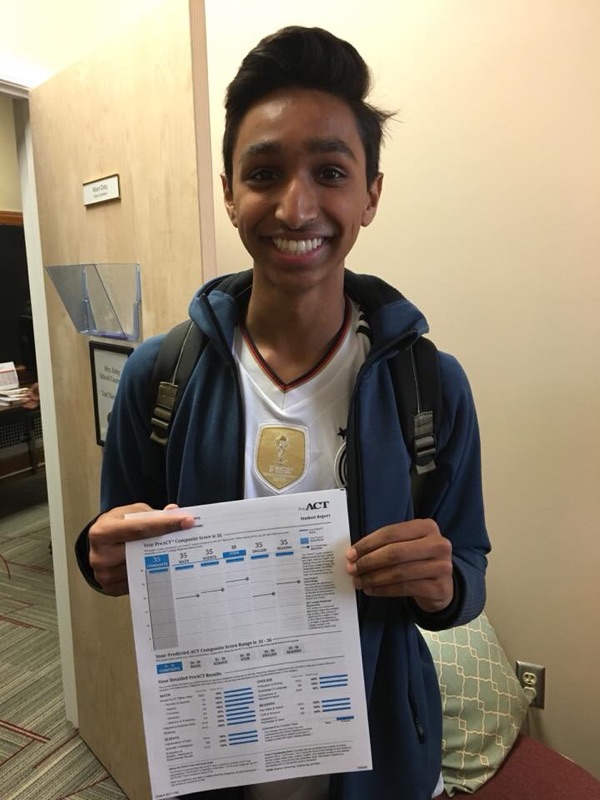 December 12, 2017
Congrats to SA alumnus Roshen Amin on earning a perfect score on his Pre SAT! Amin is a sophomore at Salisbury High School.
---
December 8, 2017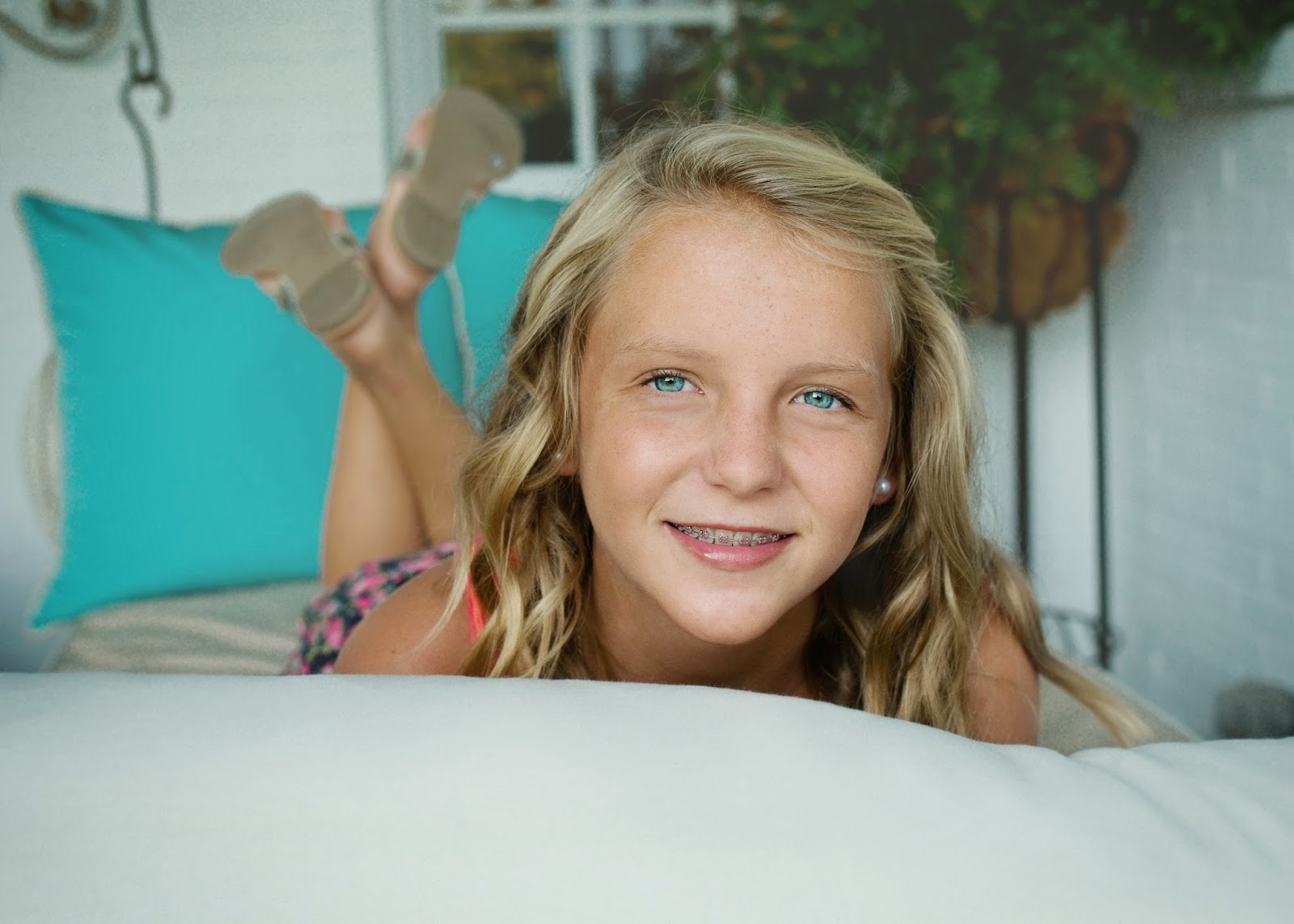 SA alumna Annabel Barr was recognized as second runner-up in the 2017 Service Above Self Awards for raising $6,000 for books to be distributed as part of the Summer Feeding Program. In addition to raising the funds, Barr sorted the books and volunteered by reading to children on the book bus. read more
November 19, 2017
Kathryn Morrison signs with ECU Swim Program — Her training regimen is legendary, so where Kathryn Morrison found the time to make so many friends is anyone's guess. Her after-school signing on Wednesday afternoon with East Carolina's swimming program attracted a swarm of athletes to the Salisbury High media center. read more
---
October 23, 2017
Congrats to SA alumnae and Salisbury High School Hornets tennis players Maria Capito and Emma Nianouris on advancing to the state tournament! read more from the Salisbury Post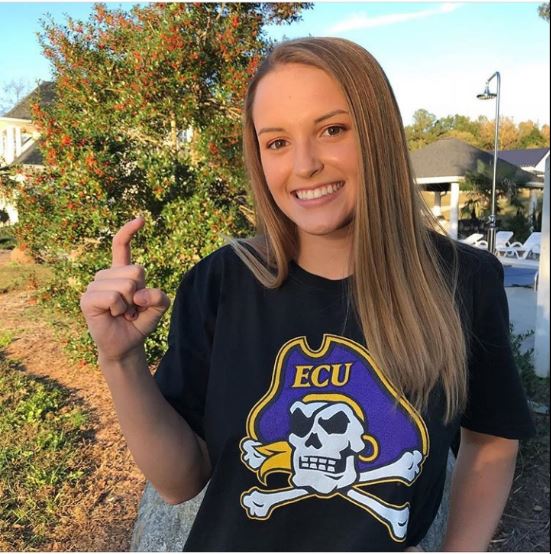 October 19, 2017
Congrats to SA Class of 2014 alumna Katyrn Morrison on her verbal acceptance to continue her swim career at East Carolina University!
---
August 31, 2017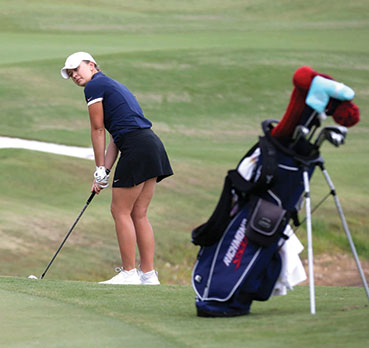 SA alumna Isabella Rusher is thriving at the University of Richmond and has overcome the mental hurdles involved with achieving consistency in her golf and winning tournaments. Both academically and in terms of athletics, Rusher is in her element at Richmond.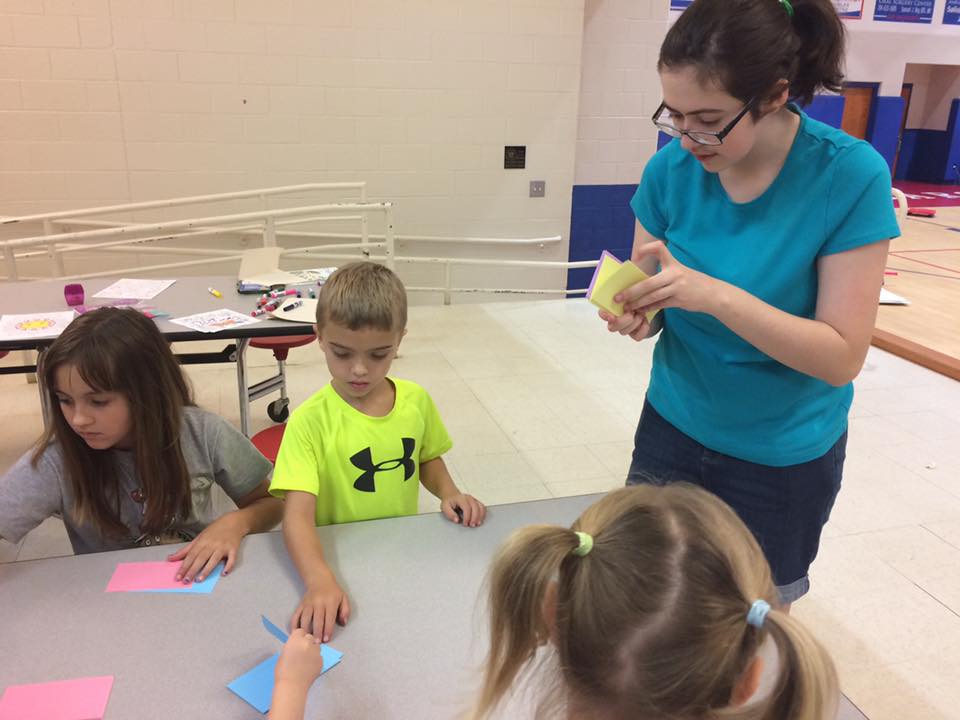 August 3, 2017
SA alumna Caitlin Hattaway visited SA summer campers and led them in leaf art and STEM building activities. Thanks to Caitlin for a fun and creative morning!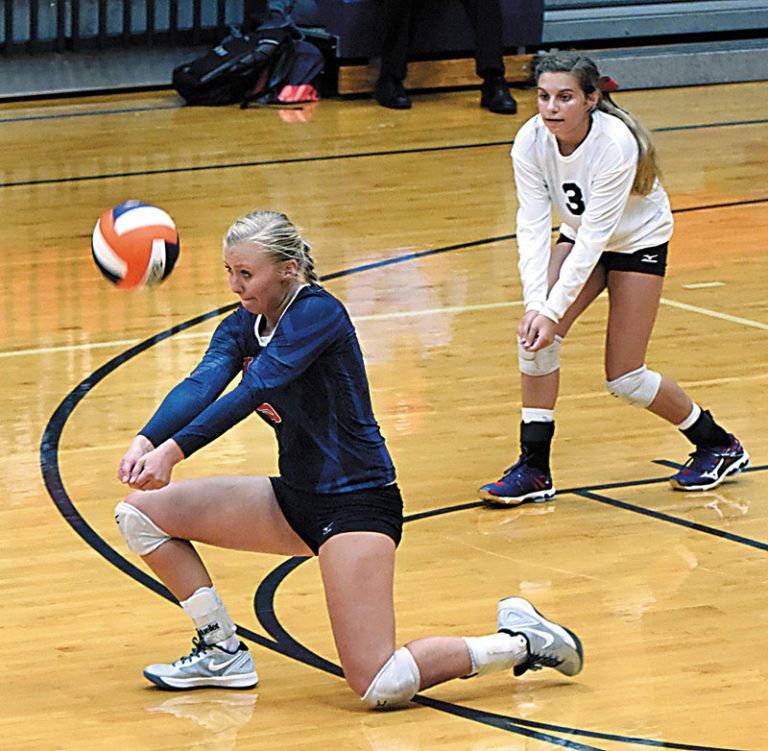 June 20, 2017
Congratulations to SA Class of 2013 alumna and all-county volleyball player Jordan McCall on signing with Catawba College to play volleyball! read more from the Salisbury Post
---
May 21, 2017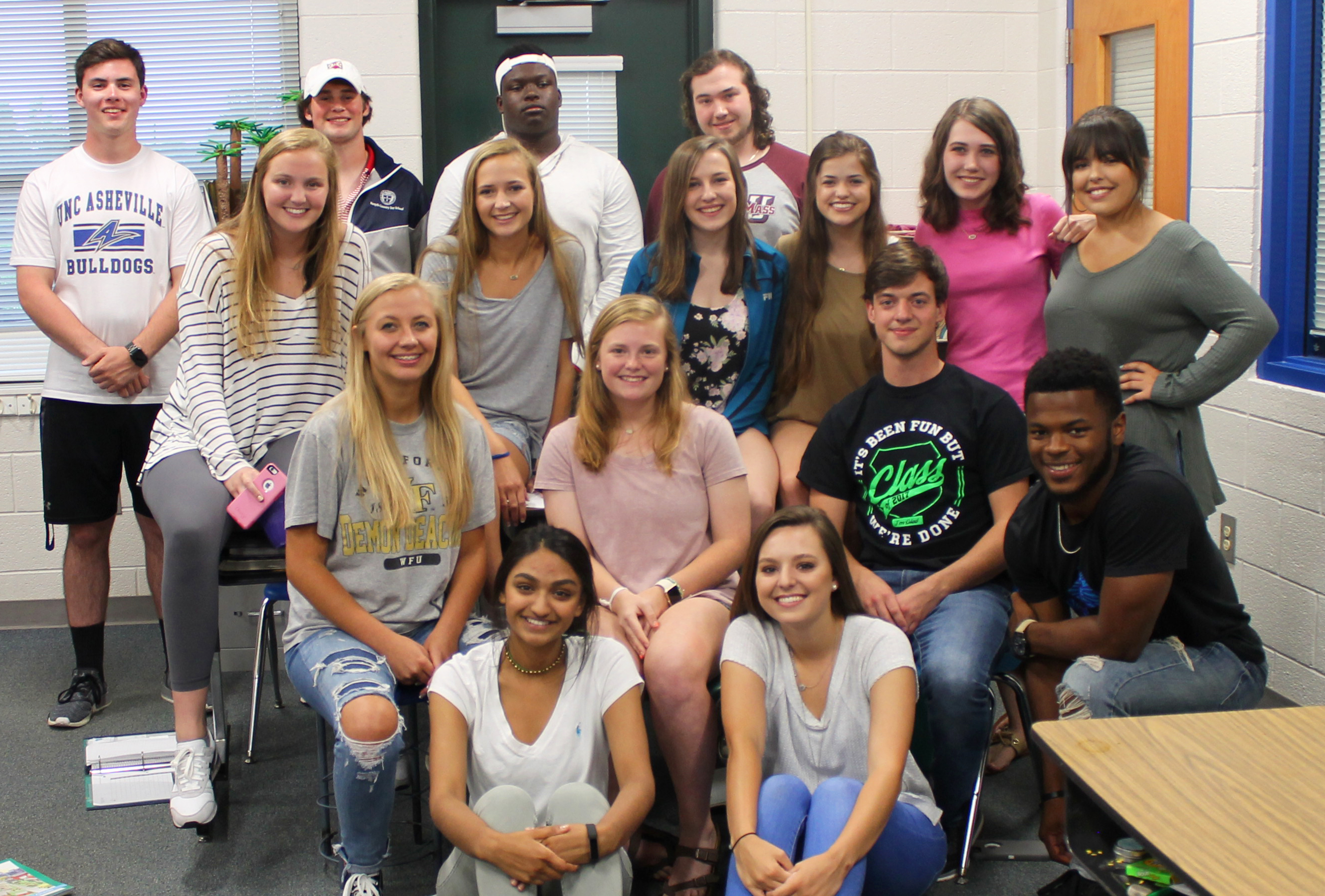 SA's Class of 2013 came together to reminisce and share updates on their adventures ahead! Thanks to all who joined us for the fun evening.
---
April 5, 2017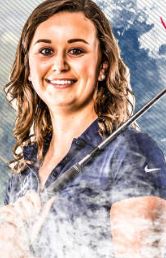 Salisbury Academy Class of 2011 alumna and University of Richmond sophomore Isabella Rusher has been named named the Patriot League Women's Golfer of the Month for March. Rusher turned in a pair of strong performances during March, finishing 17th overall at the River Landing Classic, before finishing sixth at the Kingsmill Intercollegiate. read more
January 23, 2017
It's always a treat to have our SA alumni stop by for a visit! Great to see these Class of 2016 grads last week.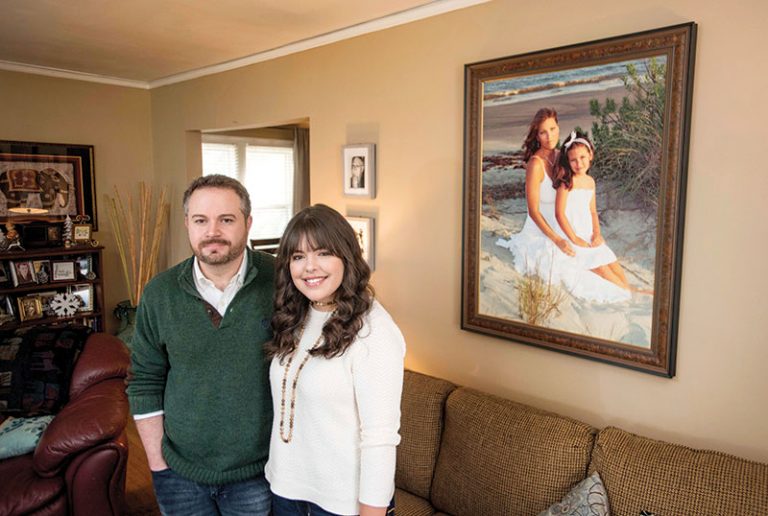 January 5, 2017
Salisbury Academy alumna Isabella Alvarez was featured in the Salisbury Post's article: Groundbreaking teen works past hardship to achieve dream. After Isabella's mother passed away in November 2014, Isabella reaffirmed her commitment to be successful in the face of adversity. read more
---
December 23, 2016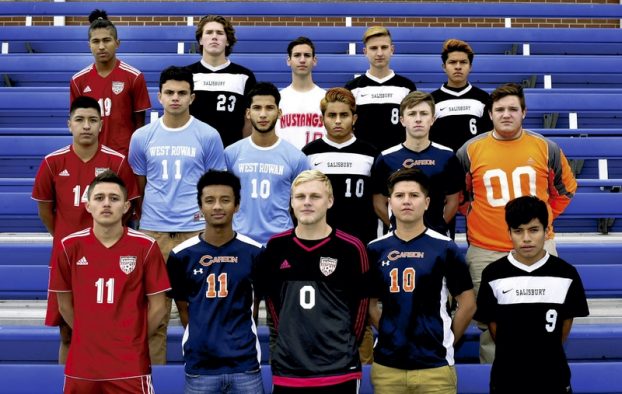 Congratulations to Salisbury Academy graduates who made the 2016 All-County Athletes listing: Andrew Kalogeromitros (Salisbury High) for boys soccer; Ellen Simons (Salisbury High) for cross country; and Maria Capito (Salisbury High) for tennis.
---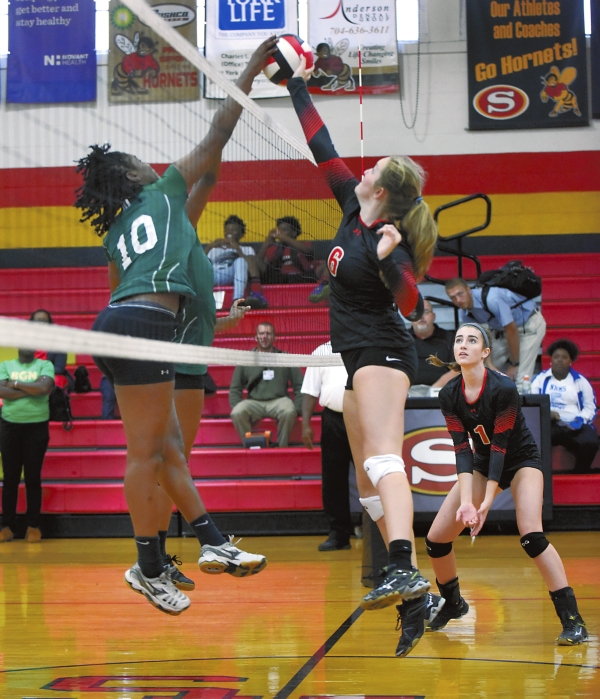 September 28, 2016
Salisbury Academy alumna Juliana Anderson (6) battles over the net for Salisbury High School during Tuesday's high school volleyball match. SA alumna and teammate Lila Harry (1) looks on. Salisbury won the match in three straight sets. read more
---
September 23, 2016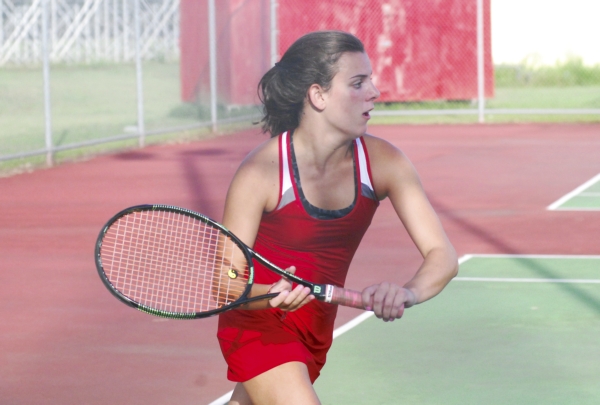 SA alumna Maria Capito, No. 1 singles player for Salisbury High School, led her team to victory against East Davidson and won her match 6-0, 6-1.
---
September 21, 2016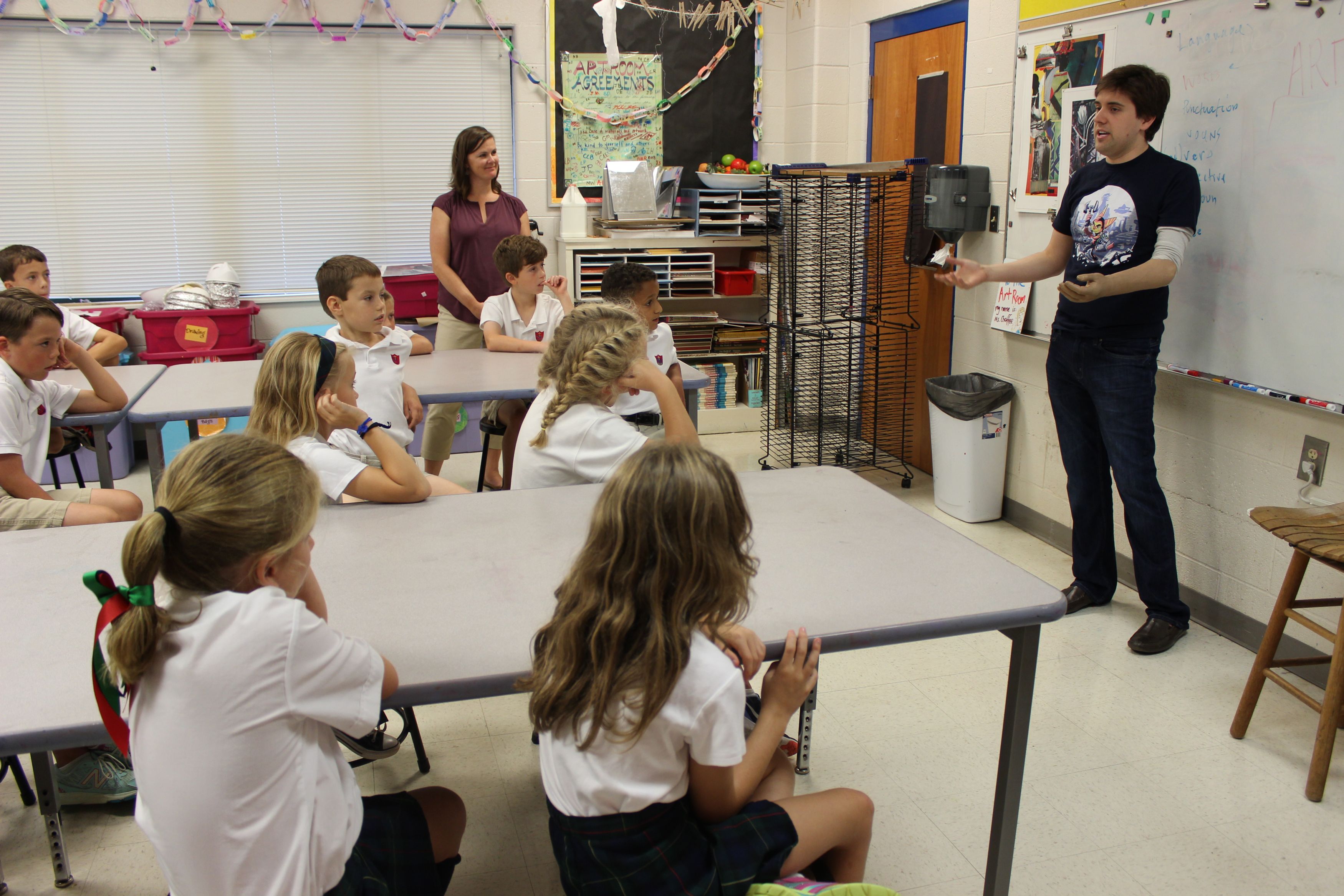 Salisbury Academy Alumnus Perry Graham shared with third grade art students today about his launch of a dynamic career path in video game design animation. In addition to aspiring to create a multimedia empire where media are restored, created, and taken to new heights, Perry plans to design gaming consoles and programs for players with a range of disabilities.
---
September 18, 2016
​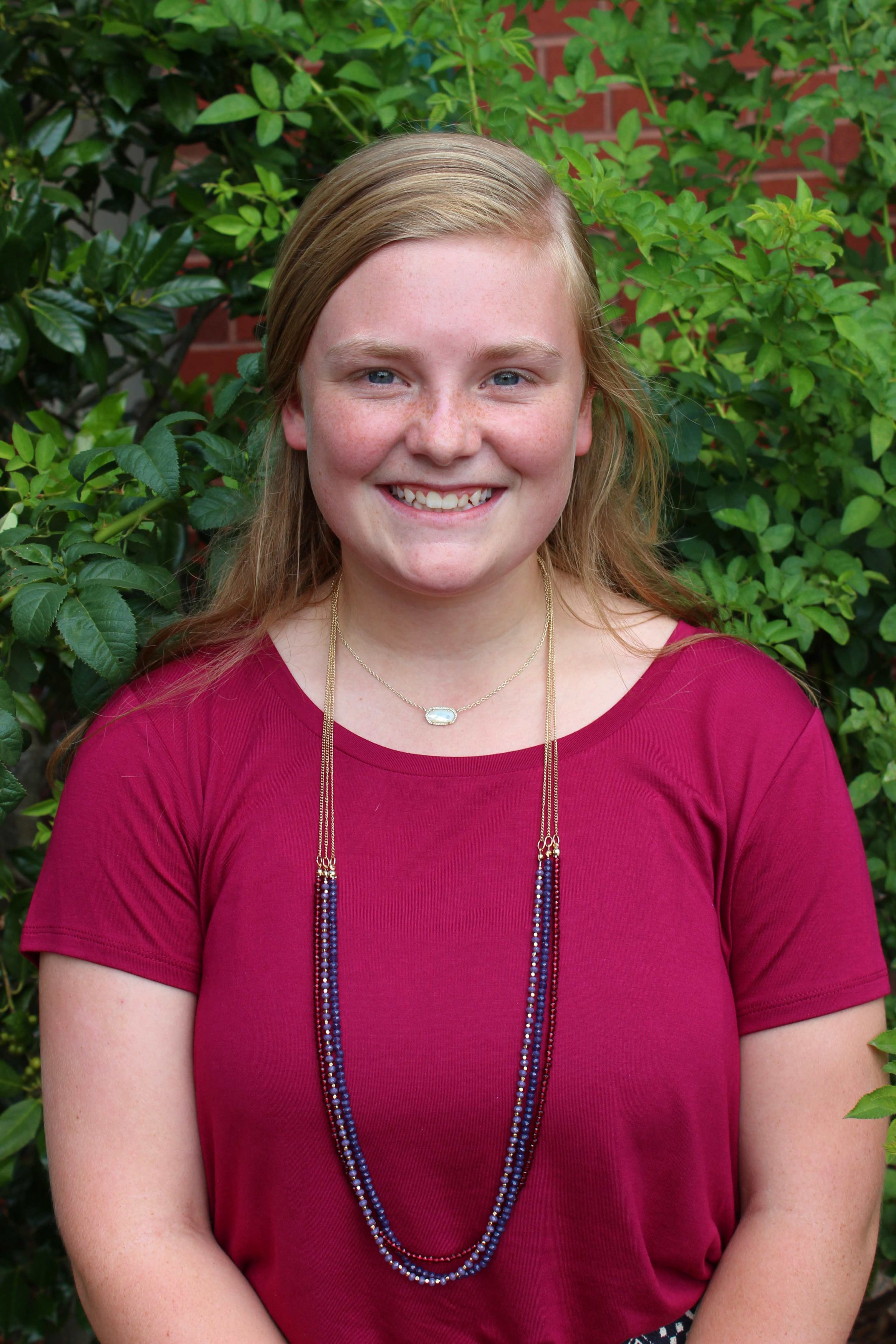 Interning with Sandy Jordan and Penny Moss in Salisbury Academy's junior kindergarten, Abby Lee is a twelfth-grader at Salisbury High School. Abby has a strong interest in early education. An SA alumna from junior kindergarten through eighth grade, Abby was eager to come back to SA and observe how kids are growing and learning today. Abby is a member of the volleyball team and her favorite subject in school is history.
---
September 16, 2016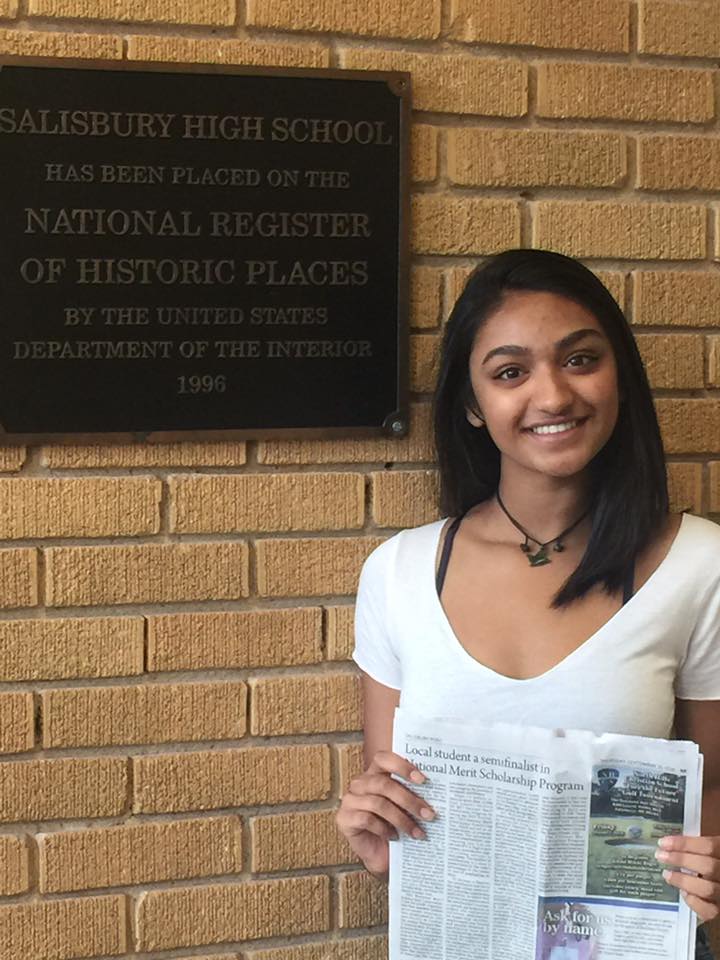 Congratulations to SA alumna Sharmi Amin on becoming a semifinalist in the National Merit Scholarship Program! Amin, a junior at Salisbury High School, is one of 16,000 semifinalists chosen from a pool of 1.6 million applicants from 22,000 U.S. high schools.
---
August 25, 2016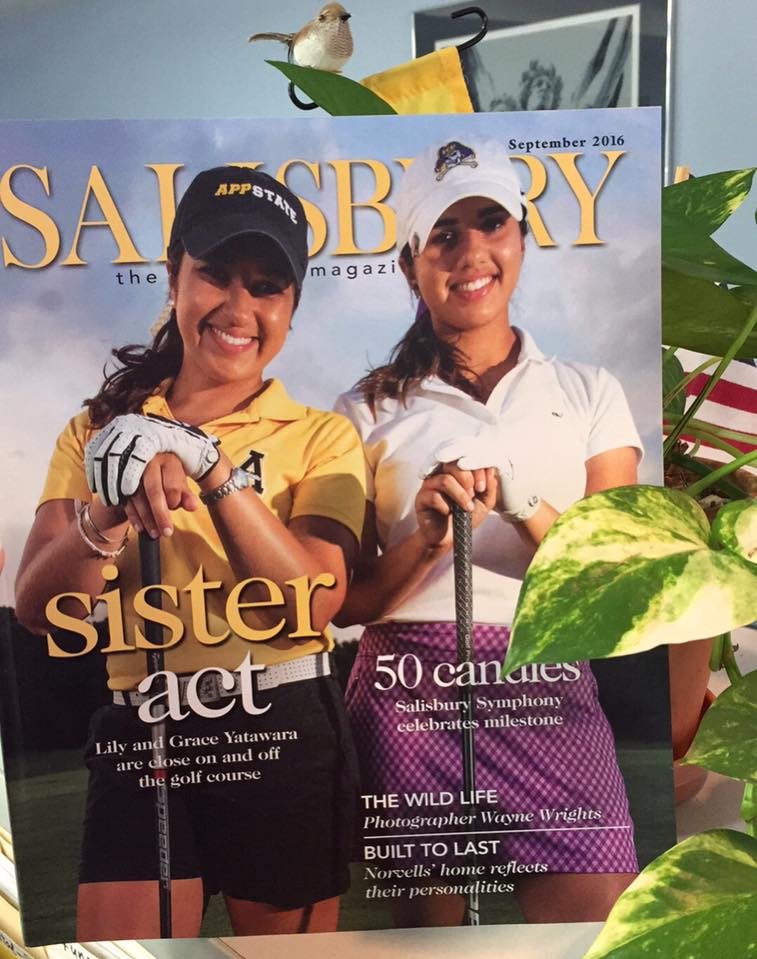 Don't miss Salisbury the Magazine's feature on SA alumni Lily and Grace Yatawara and their bonds of sisterhood and a passion for golf! This month's issue is available now.
---
August 15, 2016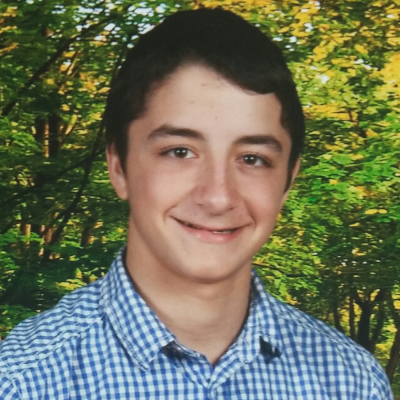 Join SA alumnus Ben Zino on September 1 at Catawba College's Center for the Environment as he presents with Christian Hunt and Ben Prater on efforts to preserve the red wolf population in NC. Zino, a rising junior at West Rowan High School, recently created a red wolf recovery petition which gathered more than 100,000 signatures.