Project Green Space
In the spring of 2015, Salisbury Academy launched Project Green Space, an initiative to enhance the school's outdoor learning environment while developing conservation-minded students and an energy-efficient and low-waste school facility.
Since launching Project Green Space, Salisbury Academy has:
earned recognition as an N.C. Green School of Promise, making it one of just 12 Green Schools in the state.

formed close ties with The LandTrust for Central North Carolina, Catawba College Center for the Environment and other local farms and organizations invested in sustainability, including Two Pigs Farm, The Rowan Redbuds Society, and Bread Riot.

increased students' environmental literacy through a wide variety of inquiry-based, hands-on science explorations.

rolled out an LED lighting conversion to significantly reduce the school's carbon footprint.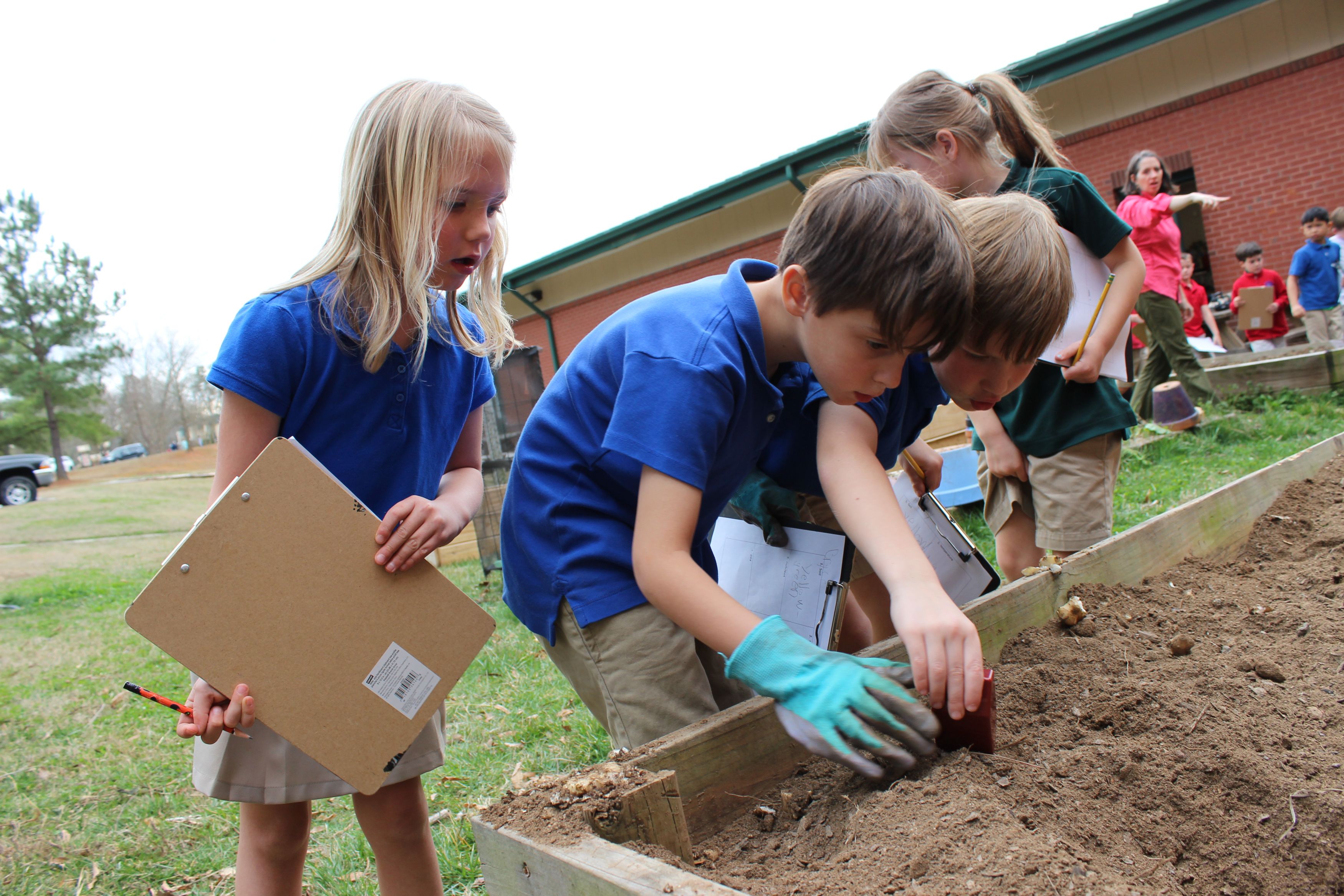 SA's Outdoor Learning Space
The need for student engagement with the natural world has never been greater. With an understanding that outdoor play fosters many critical learning skills including reasoning, focus, self-control, and persistence - all while enhancing students' academic, physical, and psychological health - Salisbury Academy will break ground this spring on a dynamic Outdoor Learning Sanctuary. Features of the space will include walking trails, a dry creek bed, an amphitheater, discovery gardens, play areas, and a wealth of native trees, plants, and grasses.
Salisbury Academy's Outdoor Learning Space will be a landscape that connects children with nature, encourages them to take risks, and inspires students to investigate, explore, analyze, and create. This space will be utilized by both Salisbury Academy and the community at large, whether through nature-based workshops, family days, or even as a field trip site for other schools.
View the full plans for the Salisbury Academy Outdoor Learning Space
Learn more about Project Green Space Naming Opportunities
Interested donors are encouraged to contact Tracey Baird at tbaird@salisburyacademy.org
---
Environmental Curriculum
Salisbury Academy incorporates environmental education into our science curriculum across all grade levels. With the new integration of the North American Association for Environmental Education Standards and the North Carolina Environmental Literacy Plan, students are able to connect environmental concepts with outdoor learning experiences. These inquiry-based opportunities help grow scientific process skills, provide understanding of current environmental issues, and offer service learning experiences beyond the classroom walls.
A healthy lifestyle through increased movement, garden-based nutrition and outdoor play is promoted through Salisbury Academy's wellness culture. Outdoor play is encouraged in all grades JK-8 and healthy eating is encouraged school-wide. The establishment of the school's edible garden allows students to study the importance of eating locally grown products, free of pesticides.
View Phase One of Salisbury Academy's Outdoor Learning Space
Salisbury Academy is poised to break ground this spring on phase one of our Outdoor Learning Space. The space will serve as a resource for the entire community through nature-based workshops and family days.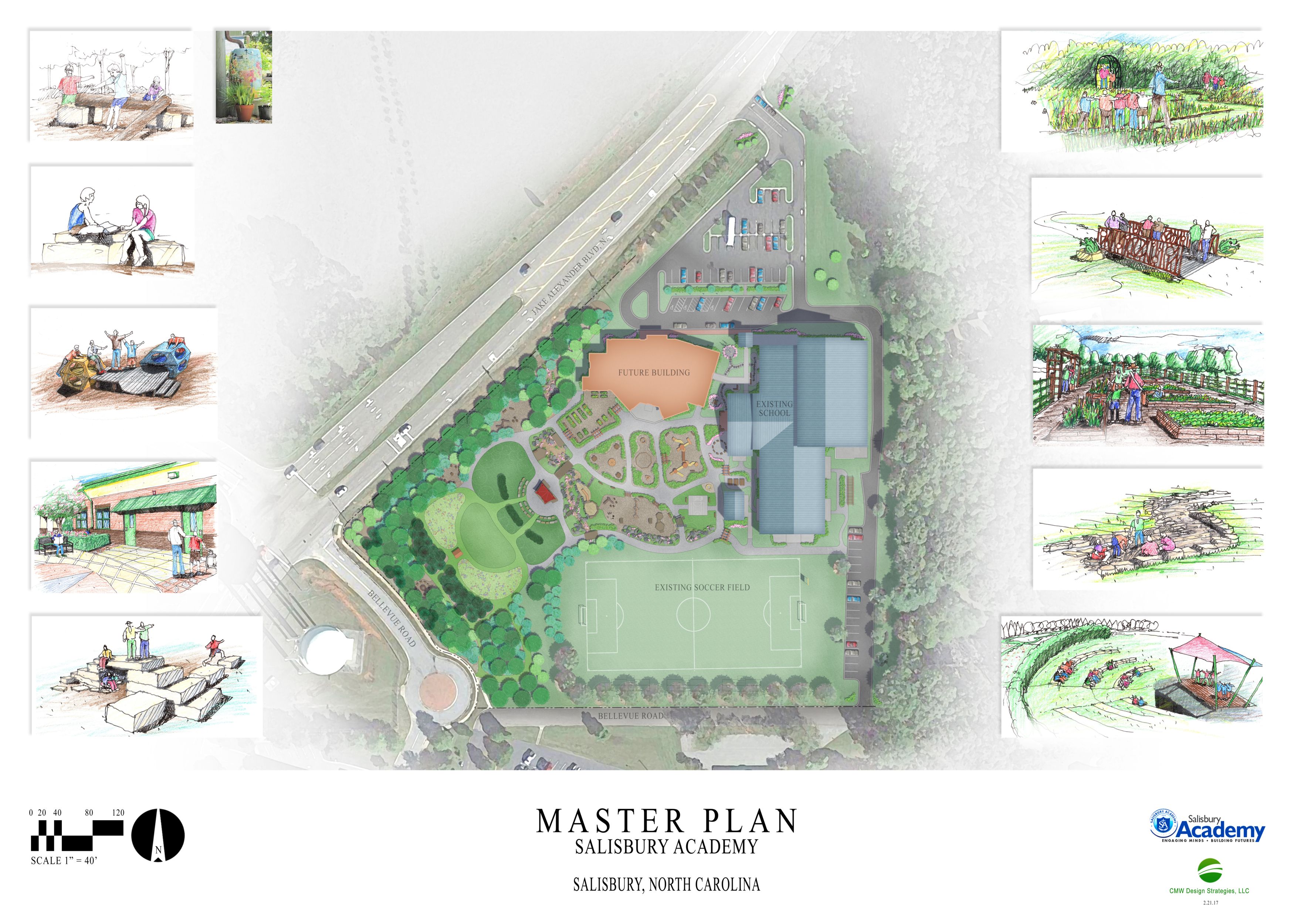 Learn about Project Green Space Naming Opportunities
Contact development coordinator Tracey Baird to learn more about naming opportunities.
---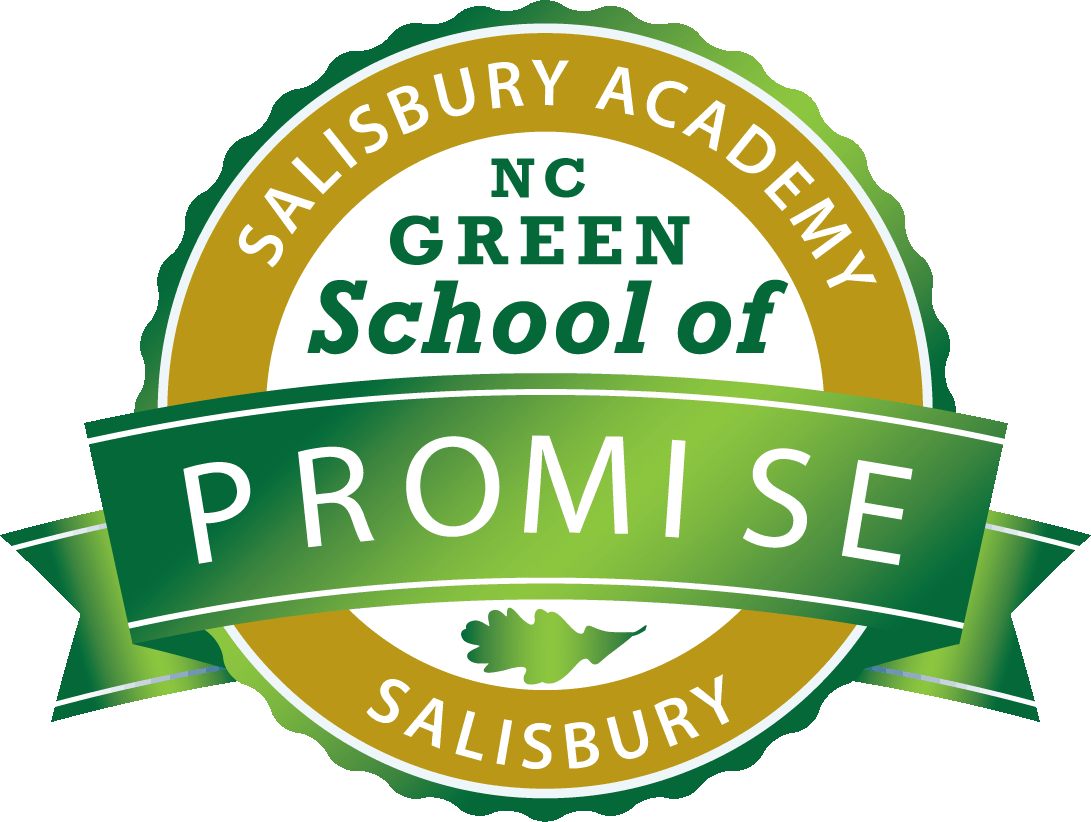 Salisbury Academy has successfully been named an N.C. Green School, one of just 12 in the state.
Applying for the recognition was a year-long process that required the teamwork of students and staff. Categories through which the academy was evaluated include culture and community, school sustainability, healthy schools, and curriculum integration. Read more about SA becoming an N.C. Green School.
---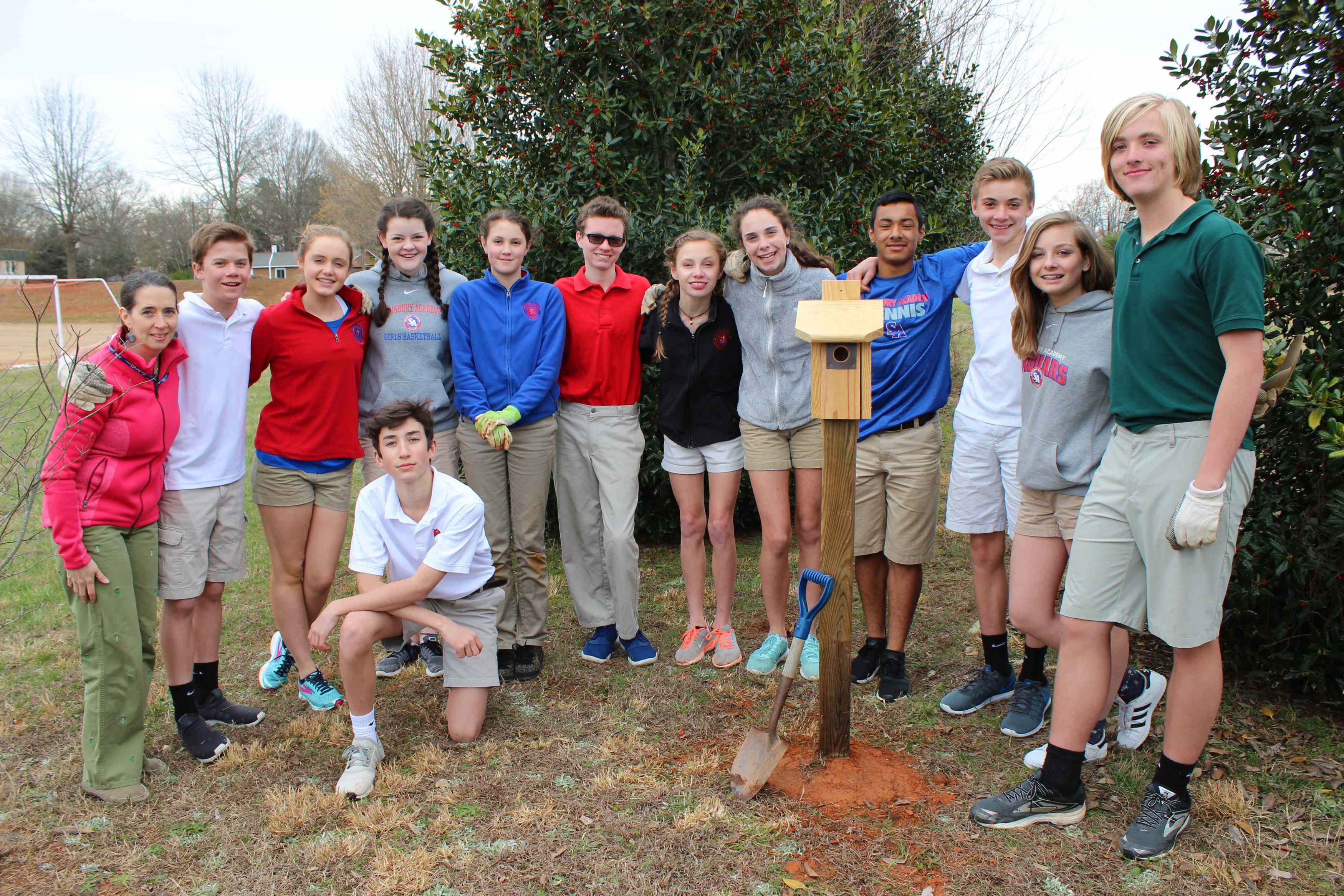 ---
SA's Student-Led Green Initiatives
Our student-led initiatives make a measurable impact on both the school community and the community at large. Successful green initiatives at SA have included the establishment of a Bluebird Trail and a school garden, rainwater collection and trash/compost sorting systems, and other conservation efforts.
---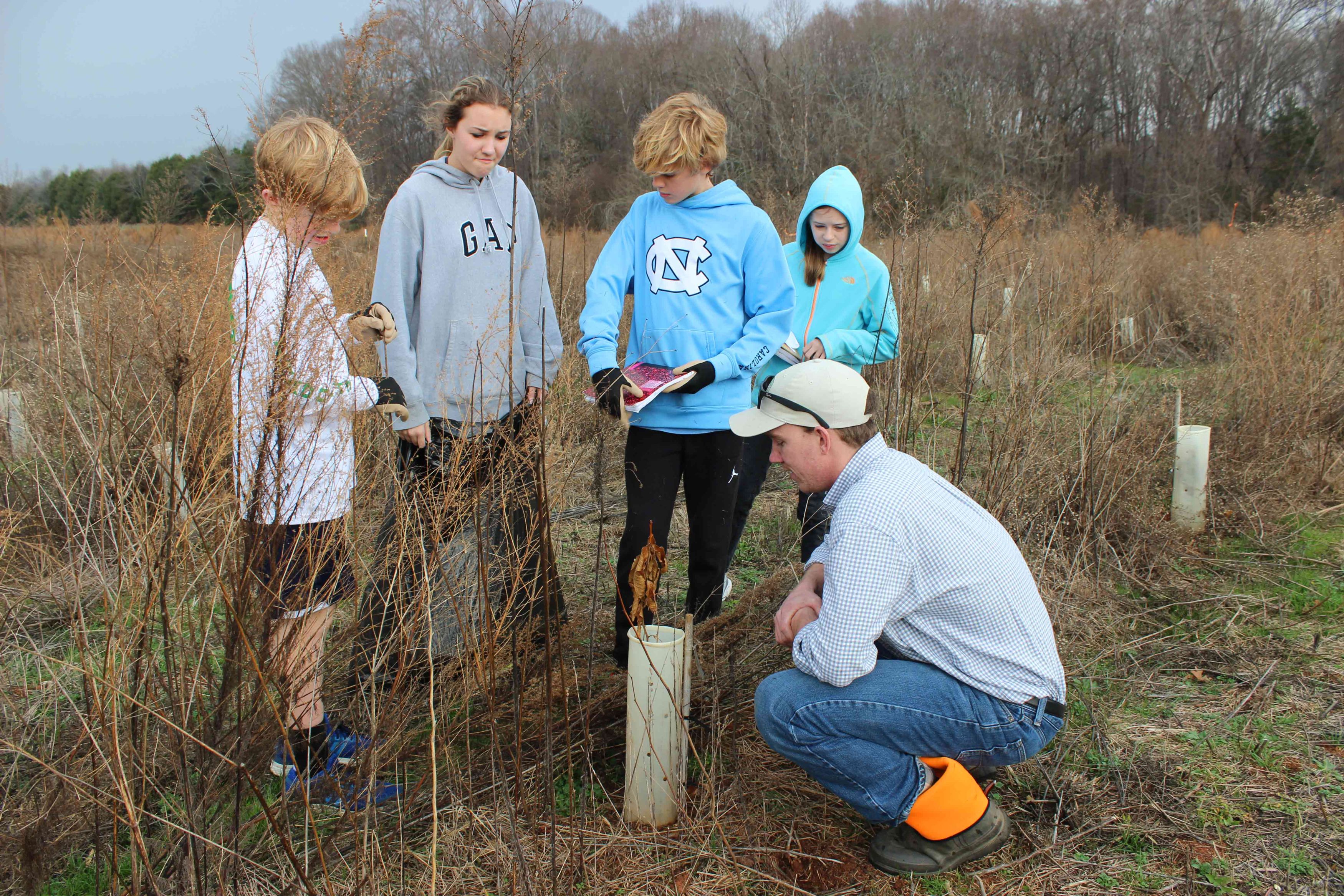 ---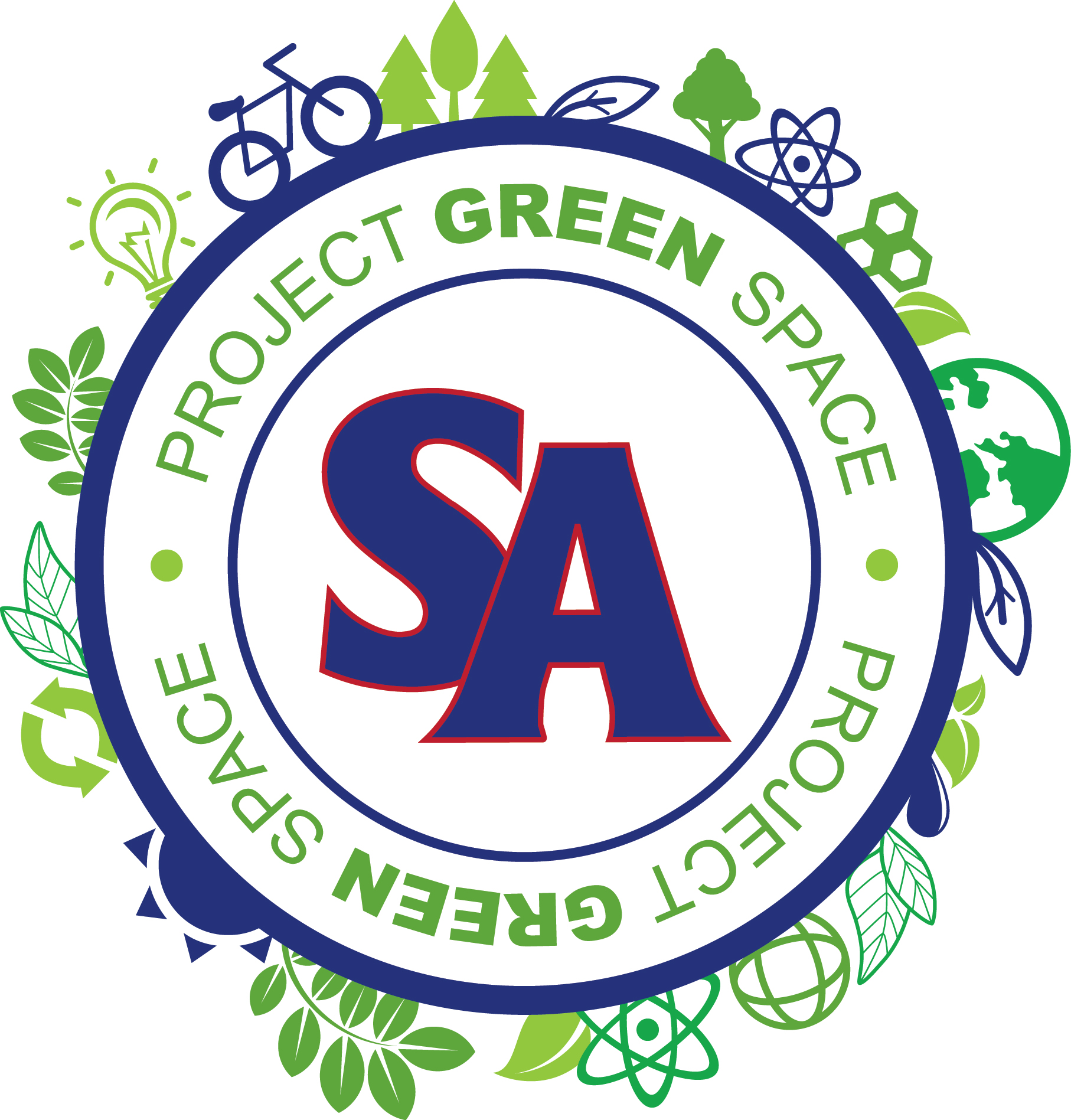 ---